Paramedics Called When Woman Gets Stuck In Window Trying to Retrieve Her Poo During Tinder Date
When Tinder Goes Wrong
September 11. 2017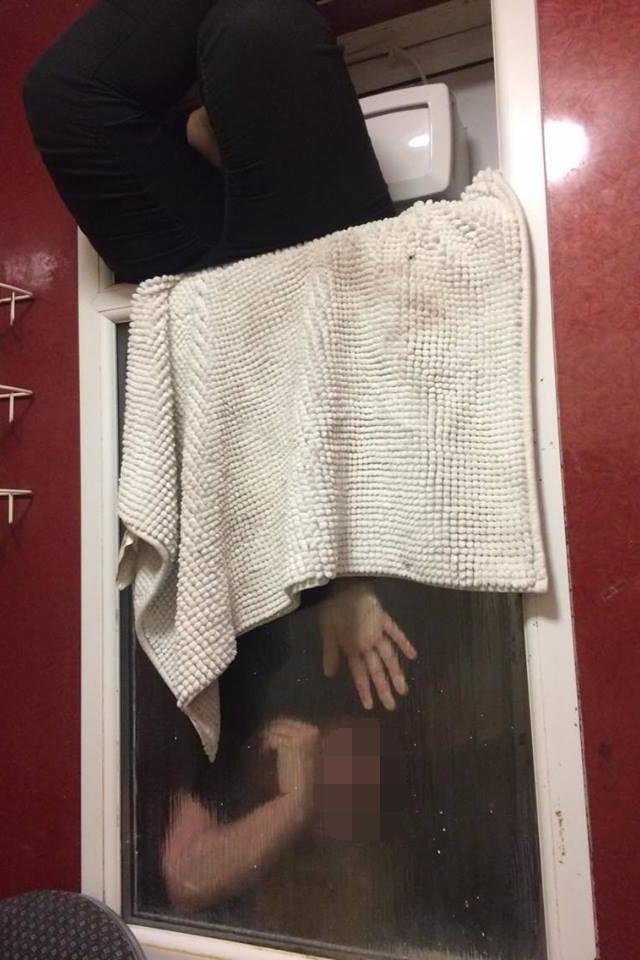 Woman stuck in window facade trying to retrieve her poo she unwittingly threw out the fake window
Liam Smith, a university student in Britain, had an eventful date with a woman he met via the website Tinder. After having a meal at the chain restaurant Nando's, Smith brough his date back to his room in a shared house. She asked to use the toilet, at which time she did a number too (poo). The feces would not flush, leading the woman to panic.
She retrieved the poo from the toilet, wrapped it in toilet paper and threw it out the window. However, to her chagrin, in was a decorative window and the poo was lodged inside it. She informed Smith of the poo mishap. He instructed her to retrieve it from the decorative window, where it was wedged.
Smith's date could not successfully reach the poo and decided to climb between the small space in the window...and ended up stuck. Smith had to call paramedics to not only retrieve his date, but the poo as well. His window is now ruined and he has started a fundraising page, seek money to pay for a new window.
STORY SOURCE
Tinder date 'trapped in window while trying to retrieve her own poo'
17 hours ago - A woman on a Tinder date became stuck hanging upside down from a window while allegedly trying to retrieve her own poo. Liam Smith claims his date threw her faeces out of his toilet window after she "panicked" when it would not flush. Realising the waste had become wedged between two non-opening windows, she reportedly tried to climb out in a failed attempt to retrieve it.
Images of the incident allegedly show fire fighters attempting to free Mr Smith's date, who he took to Nando's before bringing her home to his shared house in Bristol. The pictures appeared on a crowdfunding page, set up by the University of Bristol student Mr Smith, as he appealed for money to pay for a new window...