Paul Manafort Arrested For 'Acting Against The United States Government' In Support Of The Russian Government
Indictment Does Not State Donald Trump Colluded With Russia But Implicates Hillary Clinton's Campaign Manager John Podesta
October 31. 2017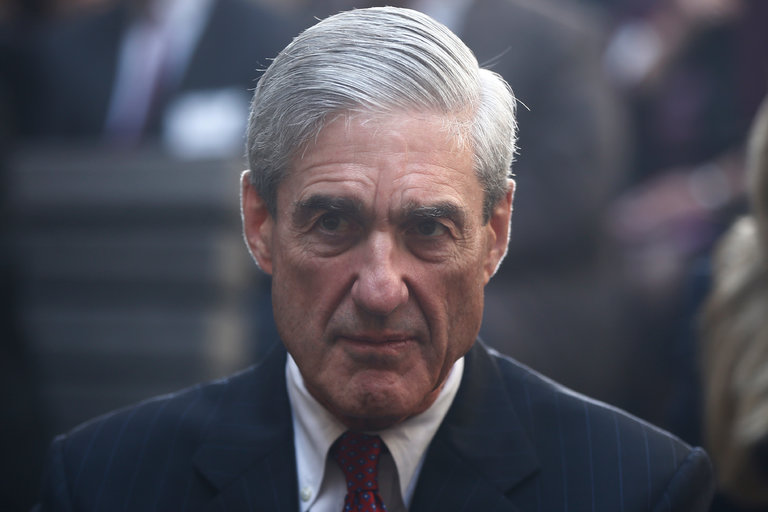 Robert S. Mueller
Former FBI Director and current special prosecutor, Robert S. Mueller, finally got off his backside and decided to file charges in the probe into Donald Trump and Russia. Trump's 2016 political rival for the U.S. presidency, Hillary Clinton, illegally spent $9,000,000 in campaign money for a dossier of unverified allegations she thought would win her the presidential election.
Instead, Clinton lost the election and is now facing a formal complaint at the Federal Elections Commission, regarding criminal using taxpayer donations for illegal purposes. Clinton is also facing a criminal investigation by Congress into Uranium One, regarding selling the Russian government 20% of America's uranium, which is used to make nuclear bombs.
Mueller's indictment was filed this past Friday, as members of Congress began breathing down his neck, due to millions of dollars in taxpayer money, being racked up by him in expenditures, regarding an investigation that showed no signs of bearing any fruit. Well, the harvest is here and it is puny, pathetic and packed with rotten fruit.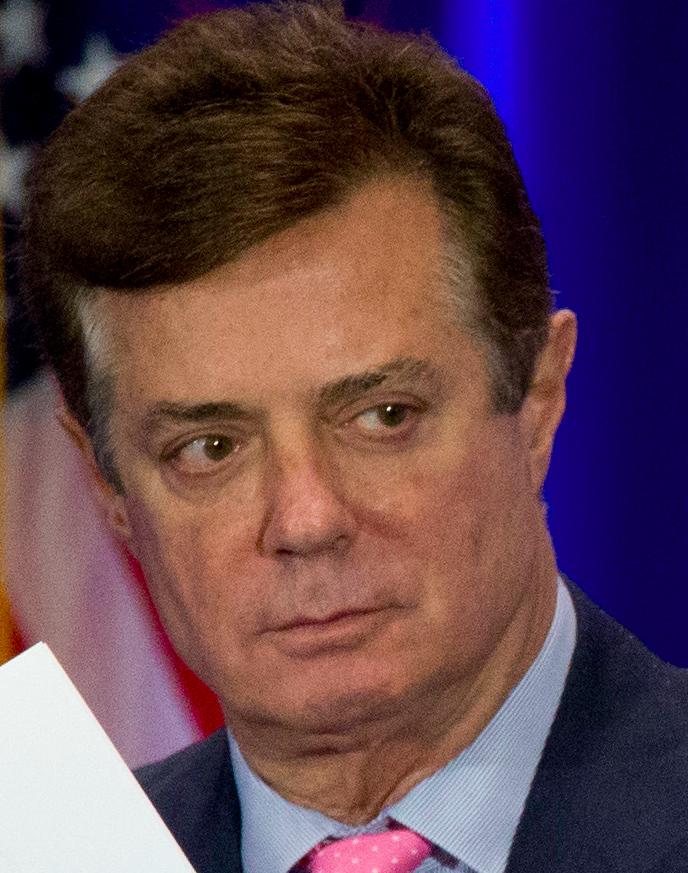 Paul Manafort
Mueller arrested lobbyist, Paul Manafort, who was Trump's campaign manager for 2-months during the election. Trump fired him when allegations surfaced about Manafort's ties to the Russian government. The crux of Mueller's case centers on Manafort's time working for Hillary Clinton and her campaign manager, the creepy John Podesta, who is a devil worshipper that is into sick "spirit cooking" and has a collection of art in his home depicting children in their underwear or being abused.
Manafort worked for Clinton for a many years. Manafort worked with the Podesta Group, comprised of John Podesta and his brother Tony Podesta, who is also caught up in Mueller's criminal investigation for talking $200,000 from Uranium One in Russia, then Clinton as Secretary of State approving the sale of 20% of America's uranium to the Russia government. Tony Podesta has now fled the Podesta Group due to Mueller filing charges against Manafort.
The indictment centers on $18,000,000 in illegal wire transfers Manafort received from the Ukraine, which is been interpreted as the Russian government trying to buy influence with Hillary Clinton, who was the U.S. Secretary of State at the time that sold them uranium shortly after. It is illegal to accept money from a foreign government and not register as a foreign agent. As the funds have been branded unlawful, it constitutes money laundering, which is a crime.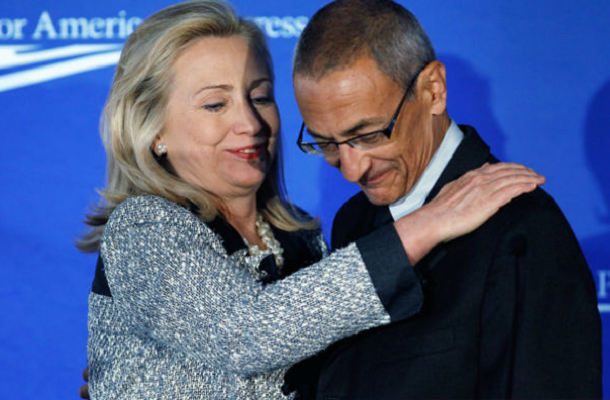 Hillary Clinton and John Podesta
The indictment mentions nothing about Trump colluding with Russia. It was very anticlimactic and devastating for liberals, who based on their words on social networking last week, well and truly thought Trump would be led out of the White House yesterday in handcuffs. Earlier in the year, Trump did state former FBI Director, James Comey, gave him assurances he was not the target of the investigation. Comey's testimony in Congress months ago indicated the same.
The mere fact Mueller raided Manafort a few weeks ago, was an indication he would be arrested. It is the FBI's way of raiding, then often arresting people. The raid is the feds looking for the final pieces of hard evidence to make the prosecutor's case stick. Mueller also arrested two of Manafort's business associates Rick Gates and George Papadopoulos.
Manafort lived a very flashy lifestyle, which is something criminals often avoid as it draws attention to the proceeds of their illegal activities. Recently, I read about a murderous, child killing drug dealer, who quietly lived in a Texas neighborhood for years and no one knew until a former associate gave evidence to the police. The photo of his house was that of a modest home that looked somewhat rundown and the grass had not been mowed for a while. However, he had $1,000,000 hidden inside the house.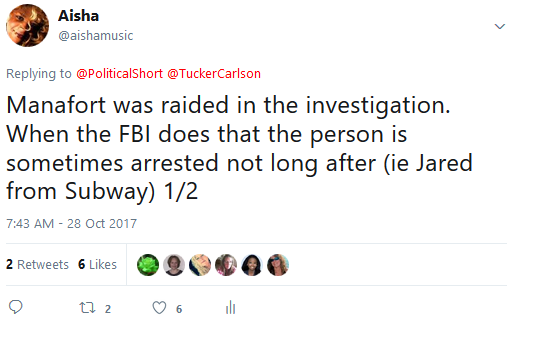 My tweet on Twitter.com last week regarding Paul Manafort prior to his arrest
On the contrary, Manafort lived in a luxury Florida mansion, New York brownstone, large house in Virginia and an estate in the Hamptons (NY). Manafort also spent $1,300,000 on clothes, drawing even more attention to himself. There's no telling how much money he spent on hair dye (and if you saw his bouffant you'd know why I wrote that). People began to wonder where he was getting the money from to live in luxury.
This case was not properly handled by Mueller, who sat back and watched as the nation tore itself a part, angrily convinced the country was being run by Russia. The comments on social networking have been brutal, as people slam both Trump and Clinton as "traitors" and "communists" colluding with Russia to destroy America. Yet, the indictment zeros in on Manafort.
In fact, the FBI had Manafort under surveillance since 2014, sat back, didn't say a word and let it mushroom into a massive scandal that divided the country. The FBI could have arrested this man years ago and spared America the pain, but did not and let this massive national distress, discord and palaver unfold.
RELATED ARTICLES
After Wasting Millions In Taxpayer Money Pressure Is On Robert Mueller To Recuse Himself And Account For The Money In Crumbling Russia Probe Of Donald Trump
Robert Mueller Has Done Work For Michael Flynn And Sony Pictures In Massive Conflicts Of Interest (Russia Probe)
Robert Mueller Loses A Second FBI Official In Donald Trump Russia Probe