I heard it through the grapevine that a number of people, both domestically and internationally, who Mueller has crossed in his capacity as FBI director, are waiting for him to vacate his post shortly, to come after him for unlawful things he did in abusing his position. Some of said people are
very well-connected, capable and ruthless.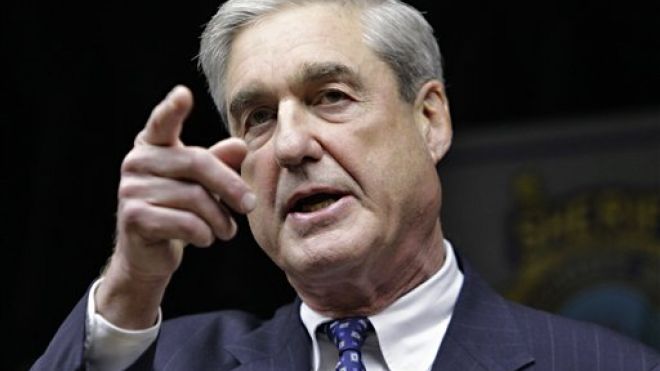 Robert S. Mueller
Why is it some people greedily and selfishly pursue high level government jobs, abuse their post for egotistical and financial reasons and in the process make many unnecessary enemies, not thinking ahead to the time when situations change and they are no longer in the job. The same people you see on the way up are often the same ones you see on the way down. Only, when you cross the wrong folks, they will have their foot extended on your way back down to shove it straight up your...
RELATED ARTICLES
Rupert Murdoch's News Corp Accused By Mainstream Press Of Bribing The U.S. Government
The FBI Removed Boxes Of Classified Documents From The Home Of David Patraeus' Mistress During Raid
What Does It Mean That The FBI Investigated Issues At Penn State, Joe Paterno And His Staff Yet Missed The Rampant Child Molestation Problem
MegaUpload's KimDot.Com Defies The FBI With A New Website MegaBox
FBI Agent Arrested For Accepting A $200,000 Bribe To Derail A Criminal Case The FBI Was Supposed To Be Investigating
President Obama Asks Controversial Attorney General Eric Holder To Stay On As Head Of The DOJ Defying Congress