Phone Hacking Lawsuits Against Rupert Murdoch's News Corp Hit U.S. Shores
After Great Success In Britain The Cases Come To America
April 19. 2012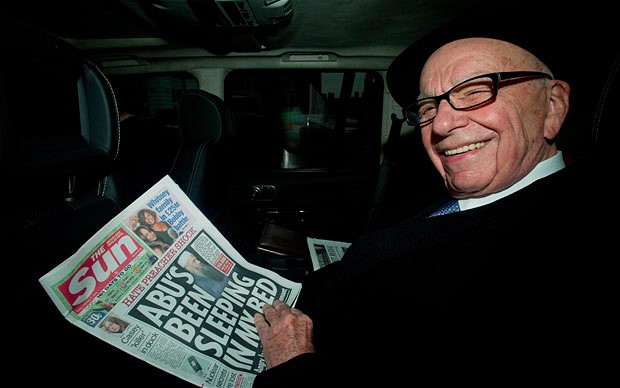 Rupert Murdoch
Phone hacking lawsuits against Rupert Murdoch's New York based News Corp have reached U.S. shores. Many lawsuits have been successfully filed against News Corp's News International in Britain, for phone hacking and computer hacking, with lawyers now focusing on America.
The cases have a greater chance of success in America, if they are not filed in federal court, as judges in said tier of the judicial system have repeatedly been corrupted by News Corp. However, state judges tend to show more sympathy, as they have more to lose, as they are not appointed for life and can be voted out. However, many of News Corp's crimes violate federal law, presenting a potential problem for phone hacking victims.
Recently, the Supreme Court sided with News Corp's NDS, in a terrible case of copyright infringement, theft of proprietary data, hacking and trade secret theft, though anyone could see the company had openly and brazenly broken the law to spy on Direct TV and Echo Star customers in a sick case of invasion of privacy. News Corp has a disturbing and corrupt hold on the federal court system that gives a certain impression.
When you win cases you should not win for criminally violating the public, it sends a terrible message to the nation and the world that any sensible person can see right through and it is disgraceful and an embarrassment to the justice system.
[
Article background: this is another in the series of phone hacking articles the Judiciary Report has published, regarding a scandal I broke first in October 2005, via a police complaint I filed with the Metropolitan Police in London, England. 30 people have been arrested by the Metropolitan Police since the time I filed the complaint. However, the Murdochs and other key conspirators remain free and the FBI has not arrested anyone, though the crimes began and continue in News Corp's New York headquarters].