Photographer Killed Pursuing Justin Bieberís Ferrari After Stating The Pop Star Was Smoking Marijuana In It (Video)
January 2. 2013
Capturing photos of 18-year-old pop star, Justin Bieber, means big money for paparazzi, so they actively stalk him each day. Bieber has gotten into high speed chases in attempting to ditch paparazzi trailing him for that money shot, also known as bad behavior, which would equal their big payday.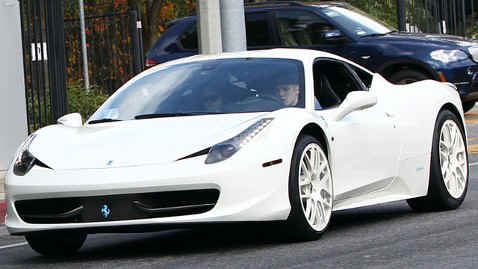 Justin Bieber in his Ferrari
Paparazzo, Chris Guerra, thought heíd done just that, as he telephoned a friend stating he was on Bieberís trail, claiming he witnessed the pop star smoking marijuana in his car earlier in the day. However, one of Bieberís friends, Lil Twist, borrowed the starís car after the incident and was pulled over by police.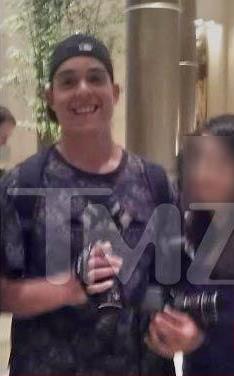 Chris Guerra
During the police street stop the paparazzo got too close to the vehicle and was told to step back from the car, only to be hit by another vehicle driving down the street. It was a tragic waste of life for a man still in his twenties. No photo is worth dying over. To be in one's grave over trying to obtain a scandalous snap of a teen pop star is sad.
RELATED ARTICLES
Justin Bieber And Selena Gomez Need To Break Up Already As They Look Miserable (Photo)
It Must Be Hard For Barbara Palvin's Boyfriend That Justin Bieber's Been Trying To Bed His Girlfriend
Justin Bieber Is Having A Nervous Breakdown Over Love Triangle And Career Pressures
Justin Bieber Spotted Trying To Have A One Night Stand In Canada After Getting Booed
Justin Bieber's New Girlfriend Barbara Palvin Stated She Does Not Like His Ex Selena Gomez
Justin Bieber Seen On Date With Beautiful Victoria Secret Model Barbara Palvin Who Is Lying About Their Relationship
Beliebers Going After Barbara Palvin For Dating Justin Bieber
Report: Justin Bieber And Selena Gomez Have Broken Up
Justin Bieber And Selena Gomez's Relationship Is In Trouble - Part 2
Justin Bieber And Selena Gomez Are Having Relationship Problems - Part 3