Pippa Middleton Forced To Cancel Her Book Tour Because Of Kate Middleton Nude Photo Scandal
October 11. 2012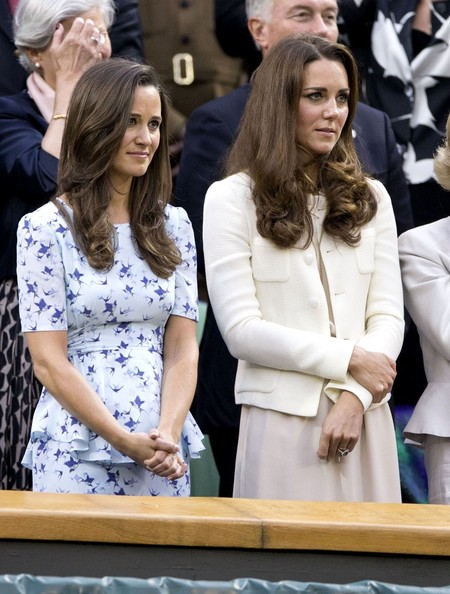 Kate To Pippa: I'm going to need you to kibosh that book tour just incase my chi-chis come up in an interview
Pippa to Kate: what difference will it make, they've come up everywhere else!
File this under it stinks to be the sister of someone in a scandal. Pippa Middleton, the sister of Kate Middleton, wife to Prince William, has been forced to cancel her book tour, due to the nude photo scandal that has enveloped the royals. As most of you know, Kate Middleton went sunbathing and a paparazzo used telephoto lens to invade her privacy and human rights, via snapping nude photos that were published by European magazines. The topless, then bottomless photos were met with legal action, but it was too late, as the snaps were all over the internet.
It is being stated the royal family forced Pippa to scrap the book tour for her party piece "Celebrate." It really doesn't seem fair to Pippa, but the problem is, interviewers are going to repeatedly ask her about the nude photo scandal, which could become awkward and she is reportedly terrified of talking about Kate's breasts. Maybe she could confirm their identity, like in a line-up.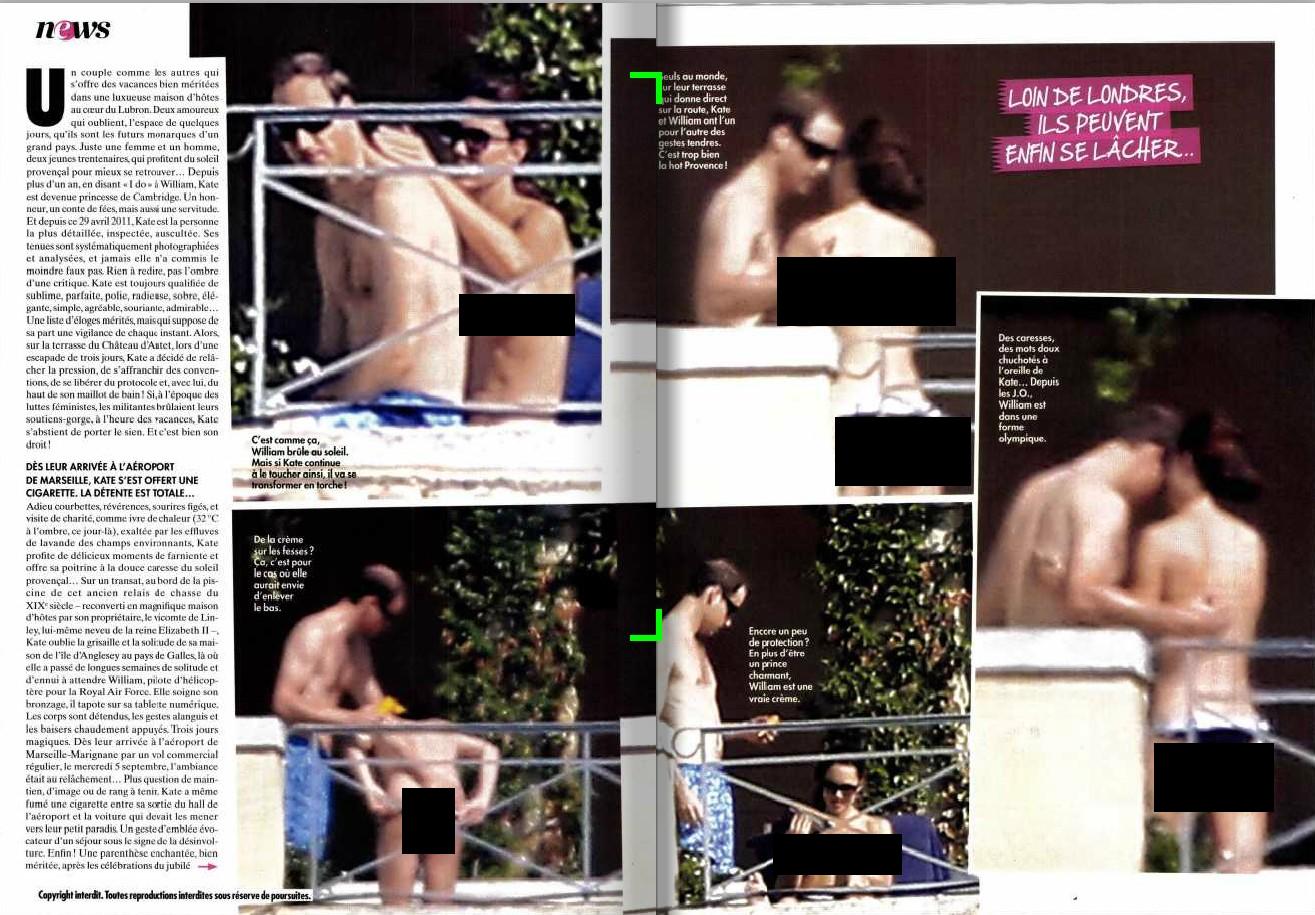 Kate Middleton and Prince William (Photos redacted by the Judiciary Report)
Seriously, Pippa could decline comment and move to the next question. Pippa's in demand right now and canceling the book tour shall destroy a good career opportunity for her that may not be there in the future. Apparently, Pippa has complied with the request. Not only is she a sister, but a breast friend, excuse me, best friend (LOL).
STORY SOURCE
Pippa Middleton is terrified of talking about Kate's breasts