Police Dashcam Video Released Of Tiger Woods DUI Arrest (Video)
June 1. 2017
Police dashcam video has been released of Tiger Woods driving under the influence in Jupiter, Florida. The video features Woods walking erratically and failing a field sobriety test. One of the police officers states to Woods that he smells alcohol on him. However, the breathalyzer test revealed he was not drunk.
Police also observed damage to Woods' vehicle. In watching excerpts from the video, Woods doesn't look drunk, but extraordinarily sleepy. He is answering the questions correctly and coherently, but appears very tired and drowsy. His mind was working, but his body was not properly responding to police commands.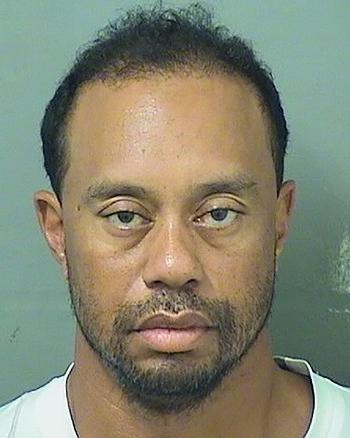 Tiger Woods mug shot
Since Woods' dad Earl died, he has been lost. Woods and his dad were very close and his passing affected him deeply. Woods is a golfing legend. There are millions of people all over the world, including myself, who became interested in golf because of his talent. It's sad to see him struggling with the problems that have beset him. It is my hope he will focus on overcoming them.
To me, Woods is the top golfer, though he has not been as active in recent years. I hope he gets well. Something is clearly bothering him for Woods to be on that much medication to the point it has taken away his sobriety. At the end of the day, it is his business though. However, he has the resources to get the assistance he needs to get well and I hope he does so. Take care of yourself Tiger.
RELATED ARTICLES
Tiger Woods States He Was Not Drunk Driving But Suffered Side Effects Of Pharmaceutical Drugs