Porsha Williams And Kordell Stewart Divorce Is Preventable But Getting Ugly
March 28. 2013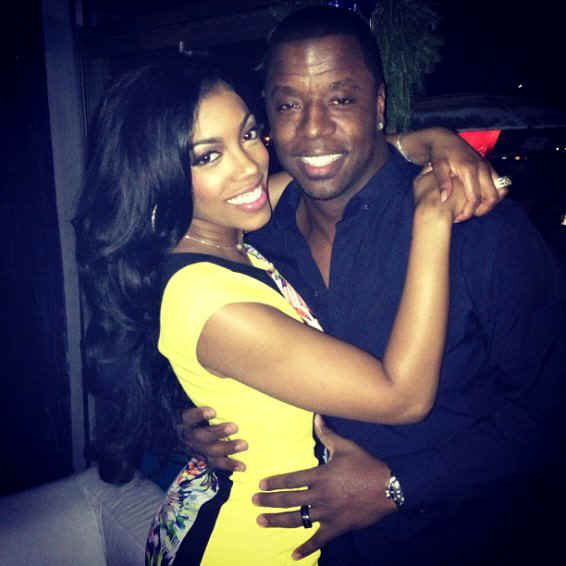 Porsha Williams and Kordell Stewart
"Real Housewives Of Atlanta" star Porsha Williams, 33, was blindsided this week, after she read on a blog that her husband, former football star, Kordell Stewart, filed for divorce. Williams, who is a bit of a braggart, rubbed 41-year-old Kenya Moore's face in the fact she is 8-years-old than she is and unmarried. Now it looks like Williams is about to become unmarried as well, as in a divorcee.
It is unclear what caused the problems in their fairly new marriage, but the Judiciary Report is of the belief they are making a mistake in getting divorced, rather than working things out. Williams, a former video model, made appearances in clips of famous rappers. She met well off Stewart and moved into his Georgia mansion. Things seemed well for a while, but the so-called reality show curse struck and the two are now in divorce court.
Reports indicate, Stewart, who has been plagued by gay rumors, wants to give Williams nothing in their divorce. The Judiciary Report is all for prenuptial agreements, but has to question what Williams will fall back on. As stated above, years ago she did a few rap videos in skimpy outfits, which doesn't pay much.
There's nothing wrong with being a housewife as she has been, but women need to better themselves business-wise and earn their own money. You never know what can happen in life. You need something to fall back on other than your back.
RELATED ARTICLES
'Big Rich Atlanta' Is 'Real Housewives Of Atlanta' Lite But With More Fighting
Kenya Moore Brings In Even Higher Ratings To Real Housewives Of Atlanta With Her Latest Stunt