President Obama Blaming Russia For Interfering U.S. In Election When He Did The Same Thing He Is Accusing Them Of In Foreign Nations
December 14. 2016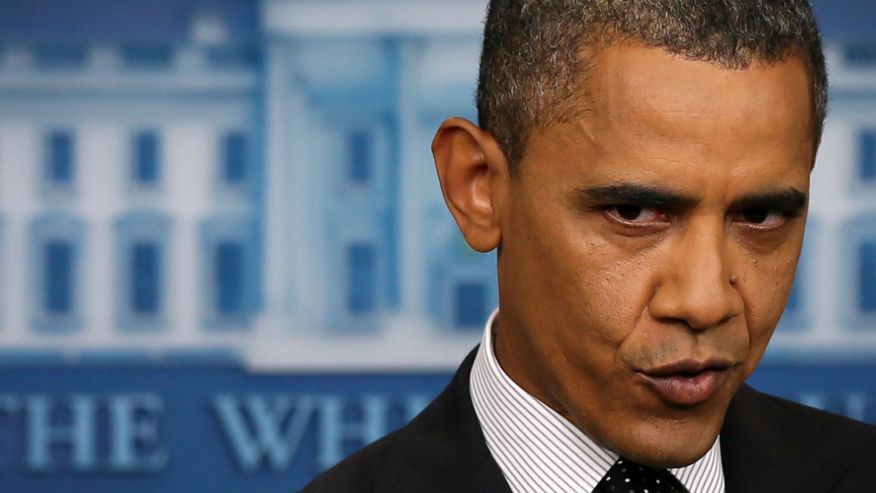 Barack Obama
To deflect attention from his own criminal behavior of the highest order, in telling illegal immigrants in America to vote in the 2016 presidential election, which is forbidden until one becomes a citizen of the United States, President Barack Obama is stating Russia interfered in the political proceedings.
This is quite ironic, as President Obama directly interfered in the Israel elections in an anti-Semitic move aimed at ousting longtime favorite, Benjamin Netanyahu. Obama was exposed in the international press for this criminal misconduct. It ended up damaging the vote in Israel.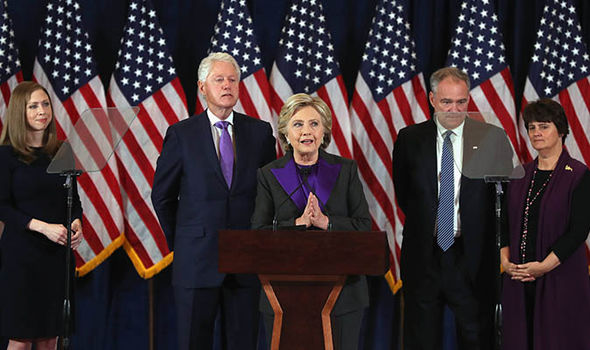 Hillary Clinton concession speech after losing 2016 presidential election
Obama has interfered in global elections and criminally so. Obama has been meddling in the politics and elections of the Caribbean, Britain, Venezuela and Colombia. Yet Obama has the gall to hypocritically stand up and say Russia meddled in the U.S. election. Obama owes a string of nations an apology, after their people took time out to go to the polls, but he, via the CIA and FBI, criminally tampered with the vote to further his political agenda in the world.
If someone had done that to Obama when he was running for office, he would have been outraged, yet has hypocritically done the same to others. I have no respect for people who do such things. I believe the people of each respective nation should vote and choose who they want as elected leader. Then everyone should abide by the results.
STORY SOURCE
Obama Meddled In Israeli Elections=> Funded Efforts to Oust PM Netanyahu from Office
Jim Hoft Jul 12th, 2016 5:28 pm - Obama's hatred for Netanyahu and the Jewish state is no secret.In December it was reported that Barack Obama intercepted communications between Israeli Prime Minister Benjamin Netanyahu and US lawmakers. The Obama White House targeted Netanyahu because he opposed their insane nuclear deal with the Iranian regime.
Last October Obama ordered Secretary of State John Kerry and UN Ambassador Samantha Power to snub Netanyahu at the UN. Lower level US State Department officials attended the Israeli Prime Minister's speech at the UN. Now this…The Obama administration spent $350,000 trying to oust Israeli Prime Minister Benjamin Netanyahu from office...
http://www.thegatewaypundit.com
Obama Administration Gave $350K to Prevent Netanyahu's 2015 Re-Election
Tuesday, 12 Jul 2016 03:48 PM - The Obama administration spent hundreds of thousands of dollars in an effort to prevent Israeli Prime Minister Benjamin Netanyahu from winning re-election last year. According to The Washington Times, $350,000 of taxpayer money was given to OneVoice. On the surface, that money was supposed to help the peace negotiations between Israel and Palestine. However, the cash was instead spent on stopping Netanyahu from winning. Netanyahu was still victorious in his bid for re-election.
The Times reports the $350,000 helped put together a database of voters, train political activists, and even bring on a consulting firm that had connections with President Barack Obama's campaign. The findings were announced by the Senate Permanent Subcommittee on Investigations, which said the State Department should have recognized the "warning signs" of OneVoice's politics...