Rapist Harvey Weinstein Used His Modeling Business To Target Women For Rape And Sexual Assault
November 11. 2017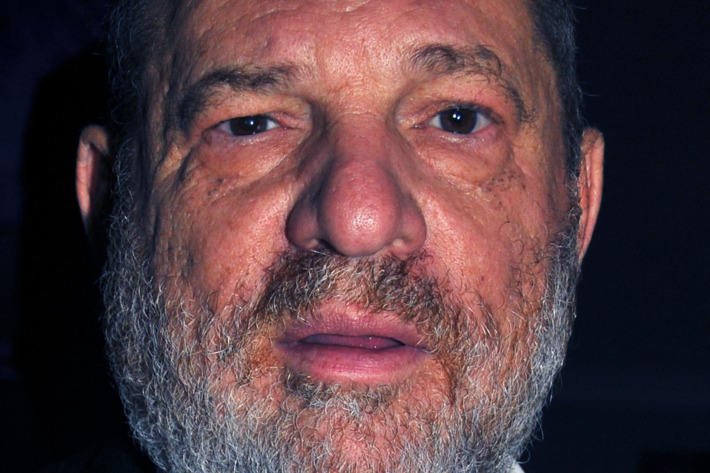 Harvey Weinstein
Disgraced Hollywood movie producer, Harvey Weinstein, who is a rapist and sexual predator, used his fashion business to target models. Weinstein is currently under investigation by police in three countries for rape, sexual assault and sexual harassment of multiple women. Over 90 women have come forward, famous and non-famous, alleging Weinstein engaged in unlawful sexual behavior regarding them.
Weinstein underwrote the fashion business, Marchesa, for his wife Georgina Chapman. However, he also used it as an avenue to to illegally prey on models, none of whom wanted him. So, Weinstein sexually took what he wanted from women without their consent, which is a serious crime in America and around the world. Weinstein's wife has left him over his criminal misconduct that is not only bankrupting him, but The Weinstein Company as well.
STORY SOURCE
How Harvey Weinstein used his fashion business as a pipeline to models
Oct. 21, 2017 - It was the kind of evening Zoë Brock was accustomed to, an intimate dinner party at an Art Deco hotel on a waterfront avenue in Cannes. The Australian model was ushered to an empty seat at a long table on a lush patio overlooking a swimming pool. She didn't recognize the man seated next to her, but would quickly find out he was Harvey Weinstein, a brusque American producer in town for the film festival.
That first encounter of champagne and small talk would end in a much less elegant fashion hours later in a hotel room, where Weinstein stood before Brock naked and solicited a massage. She said she locked herself in a bathroom to escape him. Still shaken by that night in 1998, Brock believes the events were set in motion by men connected to Weinstein. "Someone put me there next to him — that was on purpose. I am pretty sure that there are a lot of people that would like to sit next to Harvey Weinstein," said Brock, 43, who was represented by a Milanese modeling agency at the time. "So why was it me?"
Weinstein, 65, is best known for his pioneering career in the independent film industry, but over the last two decades he has also carved out a significant business in fashion — executive producing the television show "Project Runway," investing in the clothing brand Halston, and backing the high-end womenswear company Marchesa, which was co-founded by his wife, former model Georgina Chapman. The foray generated a profitable TV franchise, lucrative partnerships and cachet among the global jet set.
But that success was only one of the benefits for Weinstein. In interviews with the Los Angeles Times, nearly a dozen people with ties to the industry — including models, casting directors, publicists and executives connected to "Project Runway" — said that he used fashion as a pipeline to women. They said that models, oftentimes young and working overseas far from home, were particularly vulnerable...
RELATED ARTICLES
New York District Attorney Cyrus Vance Looked The Other Way To Harvey Weinstein's Crimes In 2015 Due To Pressure From The FBI And Obama White House And A Bribe
Hollywood Executives Like Harvey Weinstein Who Cross The Line Into Sexual Harassment And Rape In The Workplace Inflict A World Of Harm On Their Victims
Harvey Weinstein Is No Different From Appalling Industry Men Like Jay Z And LA Reid Who Sexually Harass Women While Threatening Their Careers
Barack Obama, Michelle Obama And Hillary Clinton Slammed For Their 'No Comment' On Harvey Weinstein Finally Issues Statements
Harvey Weinstein Could Lose The Weinstein Company As Filmmakers Bail In The Face Of Rape And Sexual Assault Scandal
Harvey Weinstein Removed A Woman's Tampon And Sexually Assaulted Her During Her Period Via Oral Sex
Harvey Weinstein Sexual Assault And Rape Cases Shows The Pattern Of Bribery Hollywood Operates Under
Weinstein Company Hemorrhaging Money And First Film Flops After Harvey Weinstein Rape Scandal
Harvey Weinstein's Fall From Grace As Sexual Harassment And Charity Fraud Claims Surface
Harvey Weinstein Labeled A Rapist Confirming Previous Site Claims