Rapper Mystikal Arrested Again For Rape (Video)
August 22. 2017
46-year-old rapper Mystikal, real name Michael Lawrence Tyler, once had a promising career in the 1990s, lined with several rap music chart toppers. This week he was arrested again for rape. Mystikal was arrested on Monday in his native New Orleans, Louisiana on a first degree rape charges.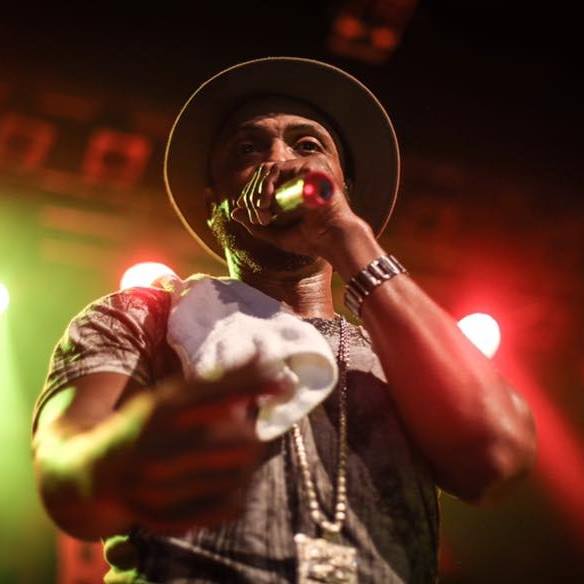 Mystikal in concert
Police allege Mystikal raped a woman in Shreveport, Louisiana on October 22, 2016 after his Southern Hip-Hop concert. DNA has tied him to the crime. This past Friday, police also arrested a friend of the rapper, 26-year-old Averweone Holman, alleging he tried to persuade the victim to drop the charges. Holman is charged with accessory after the fact to first-degree rape. Both men are being held on $2,000,000 bond.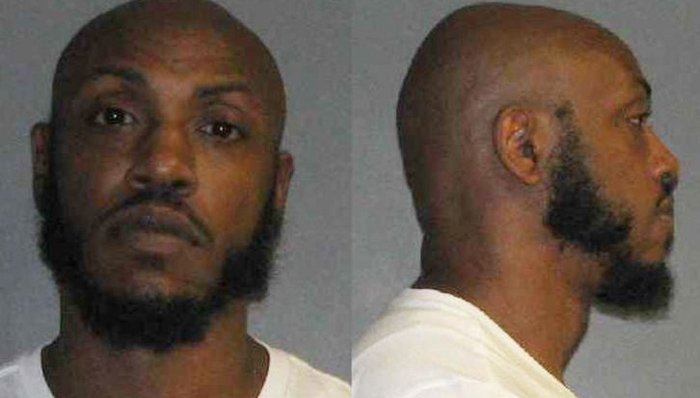 Mystikal's mug shot
Previously in 2003, Mystikal forced his hairstylist ot perform sex acts on him, leading to a 2004 conviction and 6-years in prison. A videotape of the sex crime was confiscated from his home, which resulted in a guilty plea for lesser sentence. In 2012 Mystikal was arrested and jail on domestic violence charges.
Mystikal promo photo showing his trademark anger
Mystikal has a problem to keep committing these serious crimes against women. He keeps raping and beating women, which is an indication he is not reformed. He also has a serious anger problem. He has repeatedly shown he is a danger to the community. One look at his expressions and mannerisms in music videos and it becomes apparent he has mental problems.
STORY SOURCE
Mystikal Turns Himself In on Rape Charge
8/21/2017 - Rapper Mystikal turned himself in and was arrested and charged with rape by the Caddo Parish Sheriff's Department Monday (Aug. 21), the department confirmed to Billboard. The rapper and New Orleans native, whose real name is Michael Lawrence Tyler, was charged with raping a woman in Shreveport, Louisiana on October 22, 2016, according to KSLA.
Shreveport police issued an arrest warrant for Mystikal and a woman named Averweone Holman on Friday, the local news station reports. Holman was arrested Friday and charged with first-degree rape. Police are reportedly still looking for another woman, Tenichia Wafford, who allegedly attempted to get the victim to drop the charges against Holman and Mystikal and is charged with accessory after the fact to first-degree rape, according to KSLA..
SPD: Rapper "Mystikal" one of two sought in alleged sexual assault
Saturday, August 19th 2017, 12:03 am EDT - Shreveport Police are searching for New Orleans based rapper Mystikal and another woman after arresting one man after an alleged sexual assault. Police say it happened October 22, 2016, in the 300 block of Clyde Fant Memorial Parkway in downtown Shreveport. Sources say the allegation stems from an incident at a Shreveport casino.
The rapper was in Shreveport-Bossier last year for the "Legends of Southern Hip-Hop" concert. Investigators reportedly collected evidence at the scene matching 46-year-old Michael Tyler (Mystikal) and 26-year-old Averweone Holman. Warrants were secured for Mystikal and Holman for one count each of First Degree Rape. Bond was set at $2 million each...