Rapper Rich Homie Quan Ripped Off By Record Executives Sues For $2,000,000 In Royalties
August 13. 2015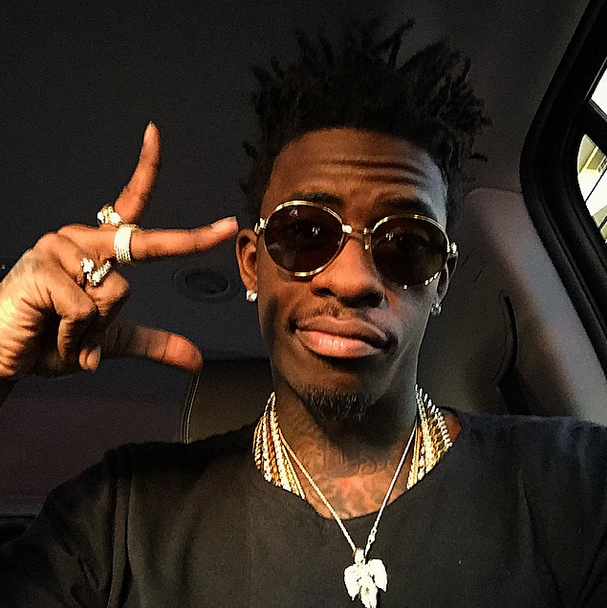 Rich Homie Quan
Atlanta rapper Rich Homie Quan has lashed out against his record label Think It's A Game Entertainment for robbing him of $2,000,000 in record royalties, for songs such as his rap hits "Flex" and "Type Of Way." Quan accuses its CEO of using royalties belonging to the rapper to buy real estate in Atlanta, among other things.
As a result of the financial misconduct, Quan has filed a lawsuit against Think It's A Game Entertainment for $2,000,000, plus punitive damages. A similar problem is occurring at Cash Money Records and its subsidiary, Young Money, as all of their artists are complaining they are not being paid the royalties due to them, while CEO, Birdman, lives lavishly. Birdman has been buying mink car interiors and sneakers. I wouldn't be surprised if he had mink drawers too. As the Judiciary Report recently stated, Hollywood is an industry of thieves.
STORY SOURCE
Rich Homie Quan Sues Record Exec Is Living On My Cash! Hits Funded His Housing
8/6/2015 9:50 AM PDT BY TMZ STAFF - Rich Homie Quan claims he's another victim of the greedy record industry ... and is suing his label for allegedly ripping him off to the tune of $2 million. In his lawsuit obtained by TMZ, RHQ calls out Think It's A Game Entertainment and its CEO for screwing him out of royalties from several albums including his biggest hits "Flex" and "Type of Way." Quan says the CEO used some of the jacked funds to buy Atlanta real estate for $159,500 -- and says the guy even pocketed $550,000 from a distribution deal with Def Jam for "Type of Way"...
RELATED ARTICLES
Rapper Rich Homie Quan Wanted In Florida For Beating Bouncer At Miami Night Club (Video)
Rapper Rich Homie Quan Turns Himself Into Miami Police For Assaulting Club Bouncer And Is Charged With Battery (Video)