.
Rapper Rick Ross Repeatedly Shot At On His Birthday
January 28. 2013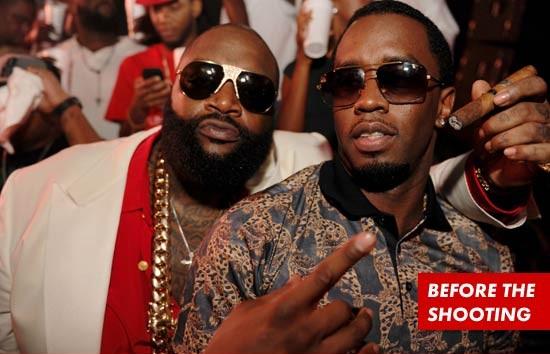 Rick Ross and Diddy (Photo Credit: TMZ)
We can all think of birthdays that weren't so great, but most of us can't think of one where someone tried to pop a cap in our butts. Yes, ladies and gentlemen, Rick Ross can now think of a birthday where he got shot at like a bad action movie. Good times!
The pretentious, sacrilegious rapper, who has lied about his past, only to be exposed online, had a big birthday bash in Miami last night. However, after the party, the Freemasons, affiliated with the music industry's Illuminati cult, opened fire on him and his girlfriend, Shateria L. Moragne-el.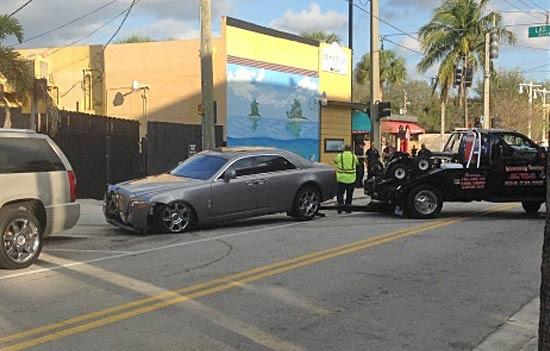 Ross was seen speeding through the streets in his gray Rolls Royce, as armed men in pursuit repeatedly shot at the vehicle. Things came to a halt when Ross crashed the luxury vehicle into an apartment building. The reckless chase left Miami businesses bullet ridden. This latest incident could have left innocent people on the streets of Miami dead, if they had gotten caught in the cross fire. It is reminiscent of what happened to rapper the Notorious Big, who was also mixed up with the cult as is Diddy, being gunned down after leaving an entertainment industry party.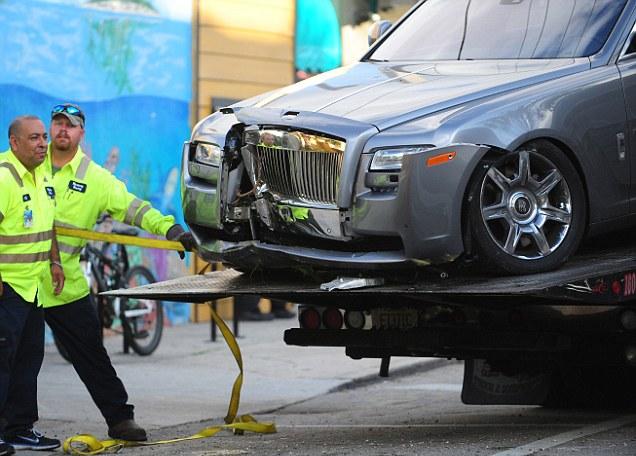 As reported a few months ago, Ross has been receiving death threats from Illuminati members he became friends with, who want a big cut of his profits or else. It is consistent with Hollywood corruption, as the industry is run like a mafia and the head of the FBI, Robert Mueller, is too cowardly and corrupt to do anything about it, though people are dying.
RELATED ARTICLE