Rapper TI Is No Longer Iggy Azalea's Manager And They Have Part On Bad Terms
September 17. 2015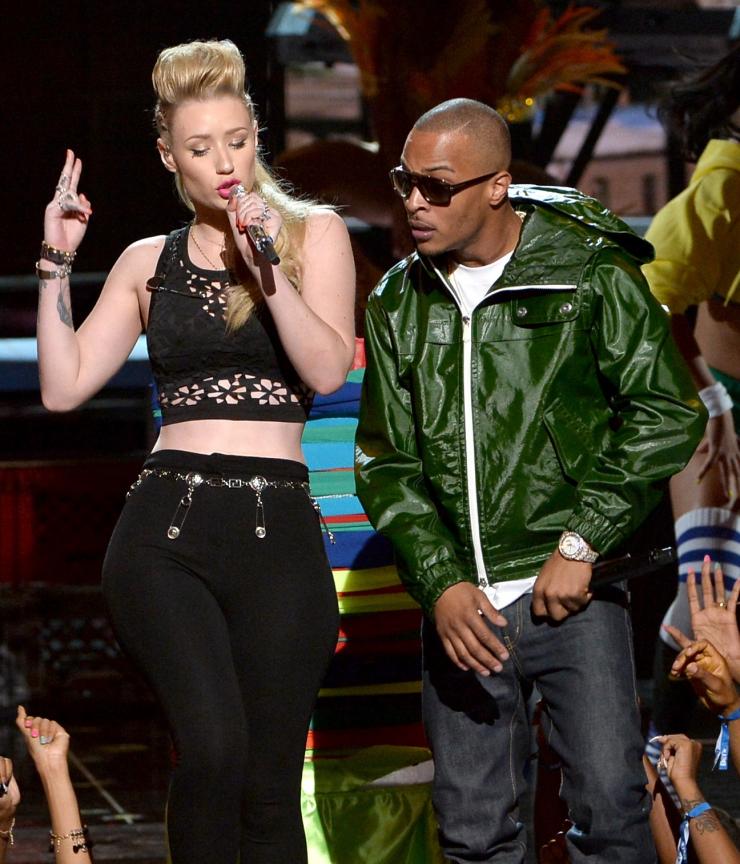 Iggy Azalea and TI
Atlanta rapper TI, real name Clifford Harris, has parted ways with protégé Iggy Azalea. The rapper confirmed the news on New York radio station WQHT FM during an interview, indicating Iggy's public disputes caused the problems, "Everything was cool and then they came back and undid. It's not that I got tired of cleaning it up...I'm loyal partner and if I rock with you I rock with you. Right or wrong...We'll discuss that later in the car. But right now I'ma block the bullets, but when I say go, go. Just go. Don't stand around and talk while I'm blocking bullets. I just feel they needed some time to adjust."
Azalea responded on Twitter by stating, "@GlobalGrind word? Could've sworn I was still in a publishing deal with him...but go head...you tell it." TI owns a portion of Iggy's music publishing, in exchange for having discovered her (among other things). The two also engaged in an adulterous affair. TI was managing the rapper's career for a time, launching Iggy to mainstream music chart success in 2014 with the song "Fancy." TI molded Iggy's career and style on that of fellow female rapper Nicki Minaj. However, not even a year into her newfound stardom and a massive backlash ensued. The Australian native, who is dating Los Angeles Lakers basketball star, Nick Young, has engaged in public disputes with other famous names, which in her case, generated negative publicity (it did the opposite for rapper Eminem).
Rumors also persist that TI ghostwrites Iggy's raps, which is a no-no in said genre of music (TI owning some of her music publishing does not help rumors). Rappers are required to write their own lyrics or be deemed fake. However, Iggy is credited for co-writing her songs with others. Iggy's career took the biggest hit from social networking, as users turned her into one meme after another and critics openly questioned her credibility as a rapper. Iggy's tour that was scheduled for this past summer, was cancelled due to poor ticket sales.
RELATED ARTICLES
Is It Wrong To Appropriate Someone Else's Culture
Iggy Azalea Career Implodes But Her Personal Life Improves As She Becomes Engaged To Nick Young (Swaggy P)