Ray J Arrogantly Bragged About Having Sex With Bobby Brown's Wife Whitney Houston And Girlfriend Karrine Steffans
May 7. 2012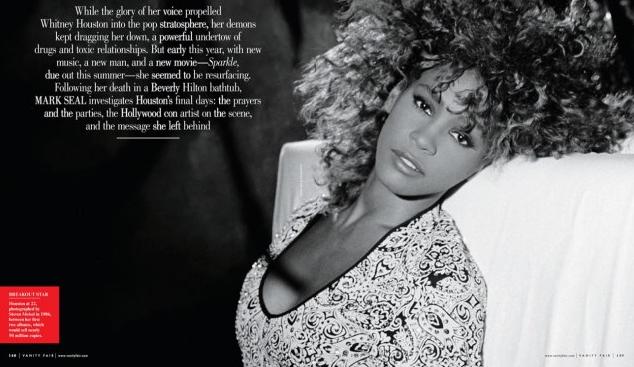 Whitney Houston in this month's Vanity Fair magazine
Rapper and reality star, Ray J, bragged to porn star and author, Karrine Steffans about his biggest sexual conquest, none other than the late singer, Whitney Houston. This further confirms the Judiciary Report's claim the two were sexually active, contrary to claims made publicly by other individuals, who did not believe Houston would be interested in Ray J, who was 17-years her junior.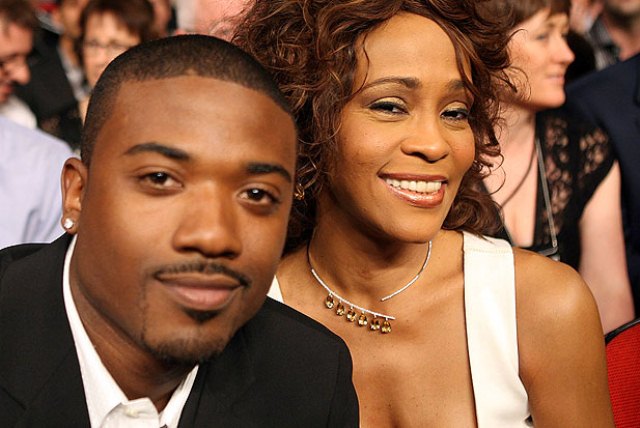 Ray J and Whitney Houston
The Judiciary Report reiterates its claim that Houston saw in Ray J a younger Bobby Brown, who was her ex-husband that she loved very much. Sometimes people try to recapture their youth in that manner and it often ends in heartbreak.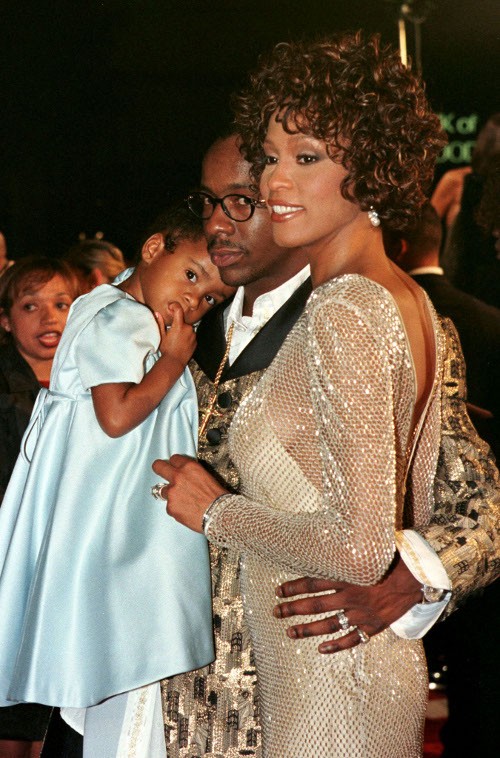 Bobbi Kristina Brown, Bobby Brown and Whitney Houston
Case in point, Steffans told Vanity Fair magazine that Ray J once called her and stated, "'Is Bob still staying with you?' I said, 'Yeah, he's right here.' And Ray said, 'Tell him I f***ed both of his chicks, you and now his wife.'" Brown famously slept on Steffans couch and she betrayed him by filming him while he was asleep and uploading it to her website, deriding him for being broke and homeless.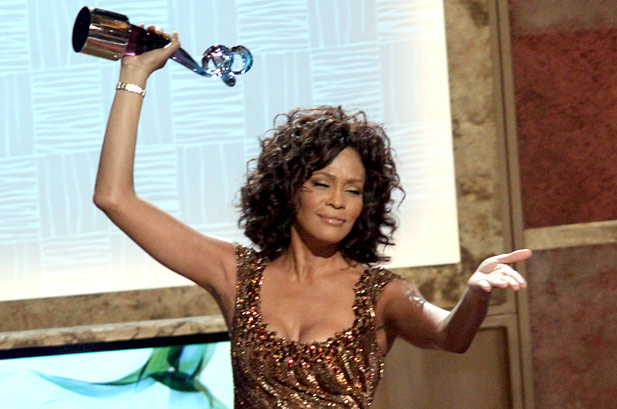 Whitney Houston
Still, Brown had made more money than Steffans and Ray J combined during his career, but drugs and lavish living destroyed his $20,000,000 fortune. He is now engaged to entertainment industry manager, Alicia Etheridge, who put him back to work. The two have a small son. Brown has a daughter by Houston, 19-year-old Bobby Kristina Brown. He also has three other children from other relationships.
RELATED ARTICLES
Oprah Winfrey's Interview With Whitney Houston's Family Confirmed A Few Items About The Days Leading Up To Her Death
Ray J And His Guilty Conscience Speak About The Death Of Whitney Houston
Another Sneak Peek Of Oprah Winfrey's Interview With Whitney Houston's Family (Video)
Oprah Winfrey To Interview Whitney Houston's Daughter Regarding The Singer's Death
Whitney Houston Is The Latest Hollywood Star To Die Under Tragic Circumstances
Bobby Brown Confirms He Is Distressed By Claims He Destroyed Whitney Houston
Bobby Brown Breaking Down At People Blaming Him For Whitney Houston's Death
Bobby Brown Charged With Driving Under The Influence In California
Whitney Houston's Ex-Husband Bobby Brown Arrested For Driving Under The Influence In California
Bobby Brown Wants His Daughter Bobbi Kristina To Star In A Film About His Life
Whitney Houston's Lawyer Slams Bobby Brown For Violating Funeral Agreement Then Storming Out Of The Service In Front Of The Whole World
Bobby Brown Reportedly Not Wanted At Whitney Houston's Funeral Or To See His Daughter