Ray J Was Using Whitney Houston To Become More Famous
Still Seeks To Cash In On Their Relationship
May 15. 2012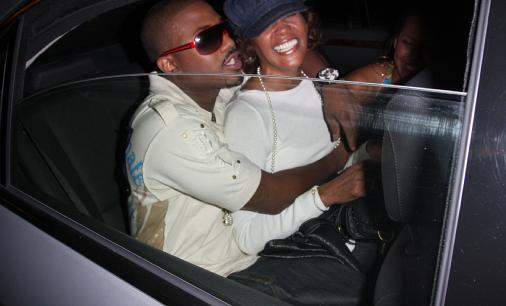 Ray J and Whitney Houston
It's not secret that R&B star Brandy grew up admiring legendary singer, Whitney Houston, who died this year of a drug overdose. However, her brother, Ray-J, admired Houston for a different reason. He saw her as a meal ticket to greater fame and publicity.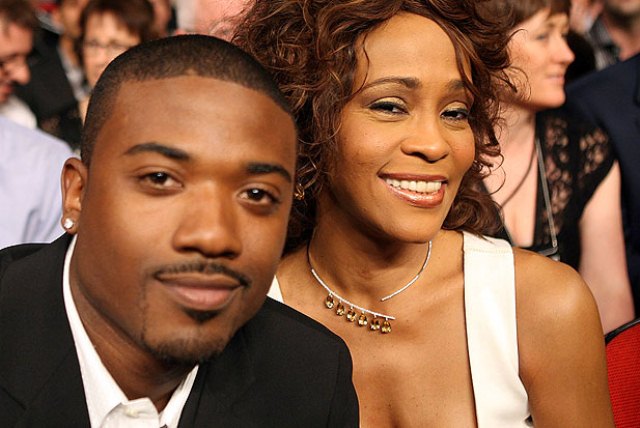 Ray J and Whitney Houston
The callous cad, previously sold a private sex tape of reality star, Kim Kardashian for a million dollars, reportedly without her consent. Ray-J's music career didn't go very well and he wanted the spotlight anyway he could get it. After the sex tape disgracefully made Kardashian a star, Ray-J still struggled to get noticed.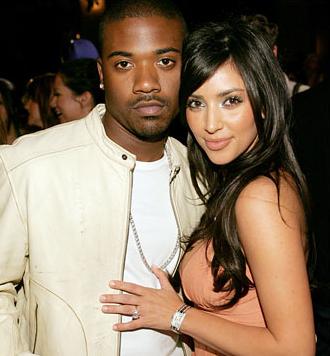 Ray J and
Kim Kardashian
Enter Whitney Houston. Ray-J saw her as a way to become a superstar. He began dating and having sex with her. Ray-J would ham it up for the cameras when he was out with Houston, trying to get him name out there as much as possible. However, her family did not like him, rightfully believing Ray-J was using her. Ray-J still seeks to cash in on their relationship, but is waiting for the right time. He wasn't a real friend to her.
RELATED ARTICLES
Ray J Arrogantly Bragged About Having Sex With Bobby Brown's Wife Whitney Houston And Girlfriend Karrine Steffans
Will A Reality Show Help Whitney Houston's Family In The Wake Of Her Death
Oprah Winfrey's Interview With Whitney Houston's Family Confirmed A Few Items About The Days Leading Up To Her Death
Ray J And His Guilty Conscience Speak About The Death Of Whitney Houston
Another Sneak Peek Of Oprah Winfrey's Interview With Whitney Houston's Family (Video)
Oprah Winfrey To Interview Whitney Houston's Daughter Regarding The Singer's Death
Whitney Houston Is The Latest Hollywood Star To Die Under Tragic Circumstances
Bobby Brown Confirms He Is Distressed By Claims He Destroyed Whitney Houston
Bobby Brown Breaking Down At People Blaming Him For Whitney Houston's Death
Bobby Brown Charged With Driving Under The Influence In California
Whitney Houston's Ex-Husband Bobby Brown Arrested For Driving Under The Influence In California
Bobby Brown Wants His Daughter Bobbi Kristina To Star In A Film About His Life
Whitney Houston's Lawyer Slams Bobby Brown For Violating Funeral Agreement Then Storming Out Of The Service In Front Of The Whole World
Bobby Brown Reportedly Not Wanted At Whitney Houston's Funeral Or To See His Daughter