'Real Housewives Of Potomac' Reality Star Monique Samuels Almost Became A Famous Rapper But The Casting Couch Impeded Her Career Much Like It Did To Other Young Talent
June 21. 2017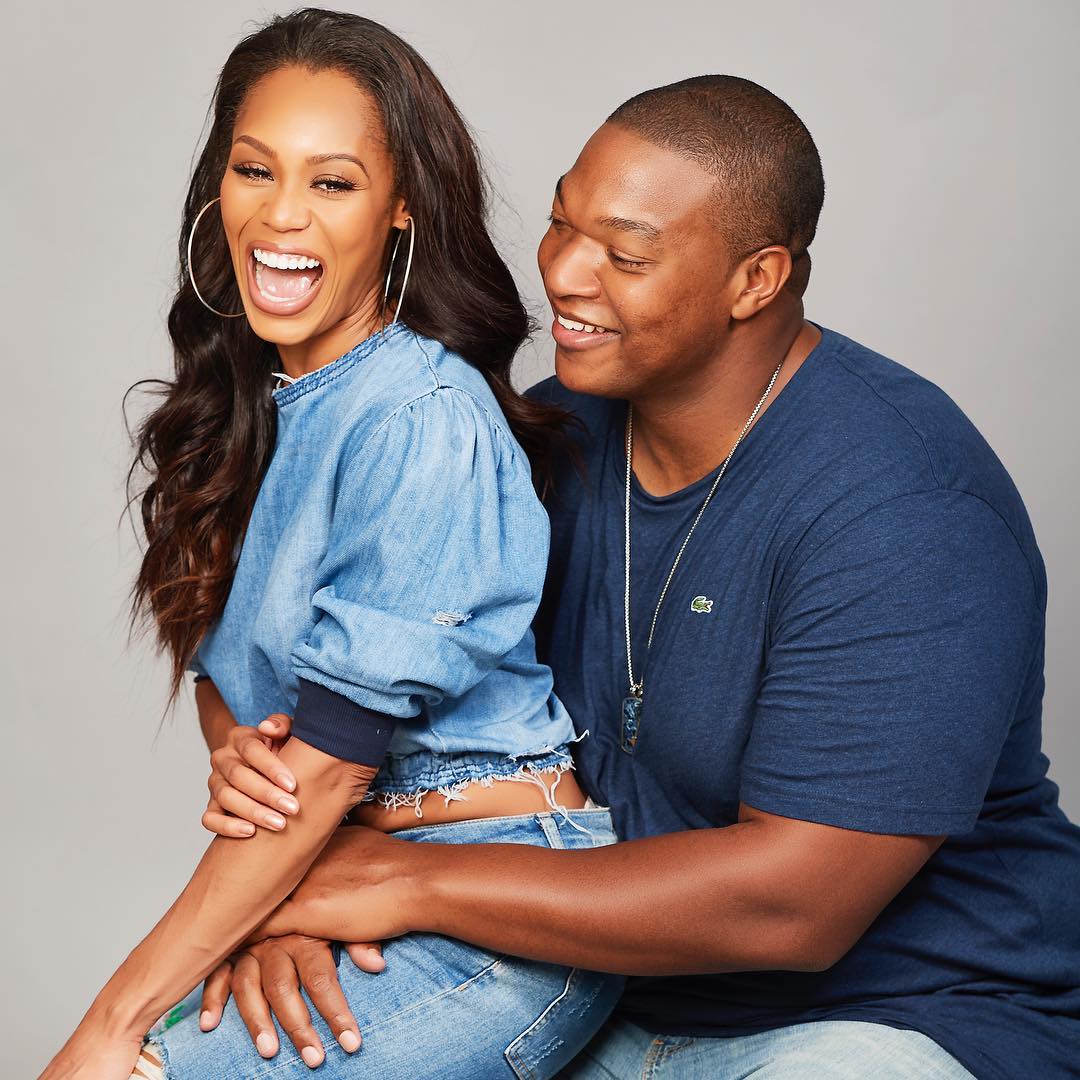 Monique Samuels and husband Chris Samuels
The newest addition to the "Real Housewives Of Potomac" reality show cast is Monique Samuels, the wife of famous, retired NFL football player, Chris Samuels. On the most recent episode of the show, Monique again displayed her rapping abilities and spoke of how she had a record deal, but it fell through. Monique married a rich and famous man, so she does not display worries over what she missed out on, but she still has the appearance of someone traumatized by the sordid music industry experience.
When questioned by cast mate, Ashley Darby, as to why her career did not take off in the music industry, Monique began to recount what happened in replying, "So A&R (artist and repertoire) was basically like 'what are you gonna do for this deal?'" to which Ashley stated, "So what does that mean?" Monique then replied, "They want you to have sex...to get to that next level."
Samuels is correct. A number of female singers, such as Rihanna (Jay Z), Rita Ora (Jay Z), Carrie Underwood (Simon Cowell) among others, got their record deal through the infamous casting couch. The music industry has a serious problem in this regard. Women who have no interest in entertainment industry executives, are basically told if they do not have sex with them, their careers will go nowhere. It's quite devious.
What kind of self-respecting man wants to have sex with a woman who does not like him. However, some of these unattractive entertainment industry toads lie to and convince themselves that they look like male supermodels and these young, aspiring female singers want them. They are the definition of self-delusion.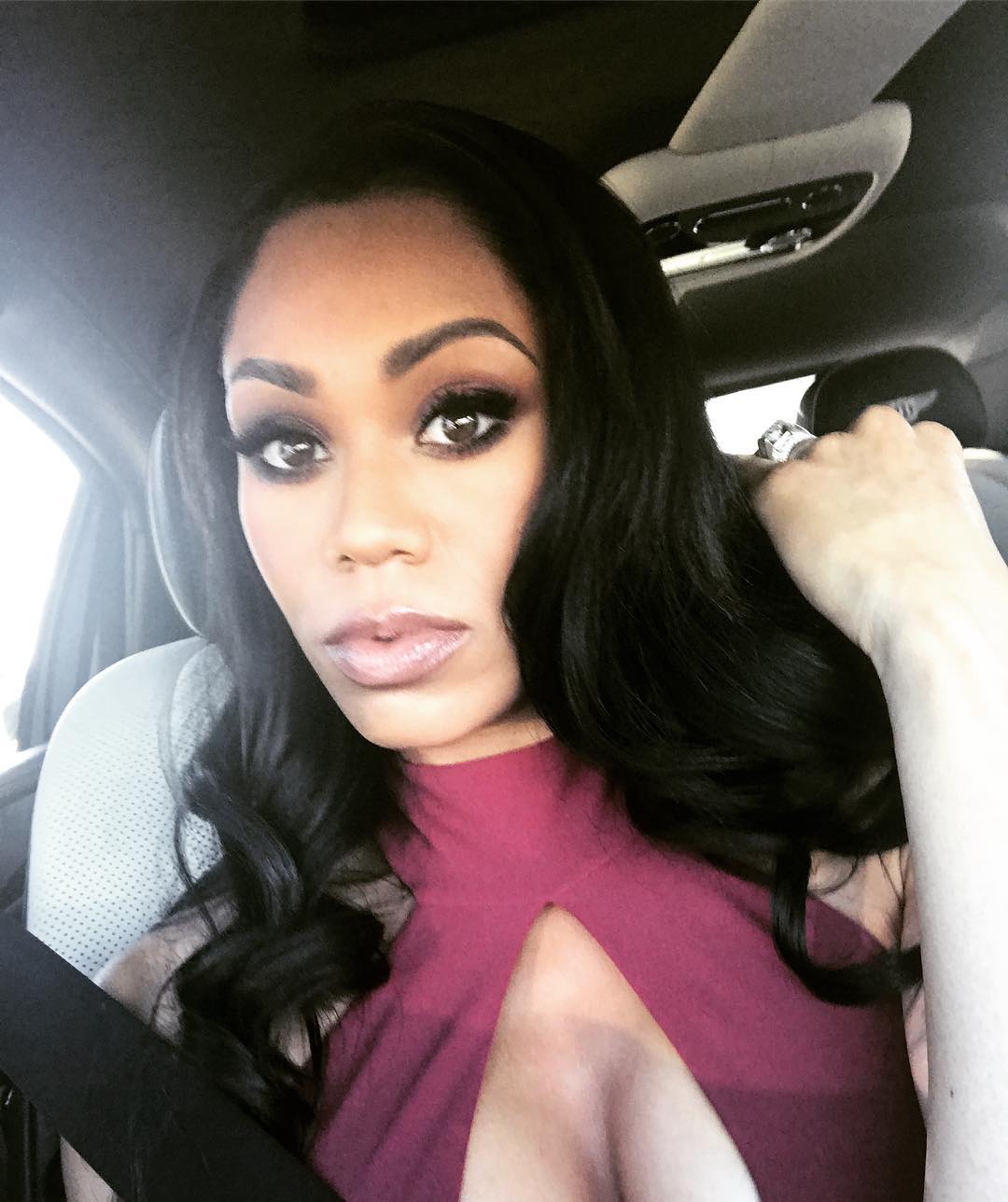 Monique Samuels
They're not even fine older men who still look good. It's always the bottom of the barrel in the looks department, like Jay Z and Simon Cowell, who are trying to bed young women through promises of fame. In some cases, if dangling the carrot of becoming rich and famous does not work, certain music industry executives resort to threats of destroying careers and blacklisting if fame seeking women do not comply. Then, they go bragging to people in the industry about their sexual exploits with young, aspiring artists, but end up coming across like a bunch of desperate, dirty old men.
Recently, music executive L.A. Reid was forced out of Sony Music over sexual harassment that got the label sued. For years, Reid has gone after aspiring young female artists and office workers alike, demanding sexual favors in exchange for career advancement in the music industry. Many women have complained for years, but it did not stop Reid engaging in this disgraceful behavior that has now embarrassed his family.
It's not just the straight men that are behaving in this manner. There are gay Hollywood executives going after teen stars and men in their twenties, demanding sexual favors or they will destroy their careers. Some of these executives love preying on boyband members, because of their youth and looks. Boyband members are often pretty and have an image of being sensitive. It is a marketing ploy by labels. However, it also attracts some gay movie, music and television executives, who pursue them in uncomfortable ways.
A famous older gay mogul began making demands regarding a popular, blond boy band member. He made it plainly clear to the boyband's manager that if he could not have the young, blond, male singer young enough to be his son, they would have no future in Hollywood. The young, straight boyband member reluctantly complied, due to pressure from his handlers and it has damaged him in so many ways. He had a complete nervous breakdown and had to be sedated after the act. He is now a depressed shell of his former self.
Congress is doing a very poor job of regulating the entertainment industry. People are being preyed upon and forced into things they simply do not want to do, in order to live their dreams as entertainers. In some worse cases, underage girls and boys are being sexually exploited in Hollywood, which is completely criminal.
RELATED ARTICLES
Former Child Star Corey Feldman Says He And Corey Haim Were Sexually Molested And Passed Around By Hollywood Pedophile Ring Beginning At Age 11
Joe Budden Calls Antonio L.A. Reid A Sexual Predator Who Repeatedly Asked 18-Year-Olds At Record Company For Sexual Favors
Antonio 'LA' Reid Forced Out At Epic Records And Sony Music For Sexual Harassment And Financial Embezzlement