Renters Beyonce And Jay Z File Noise Complaint Against Neighboring Homeowner
August 1. 2017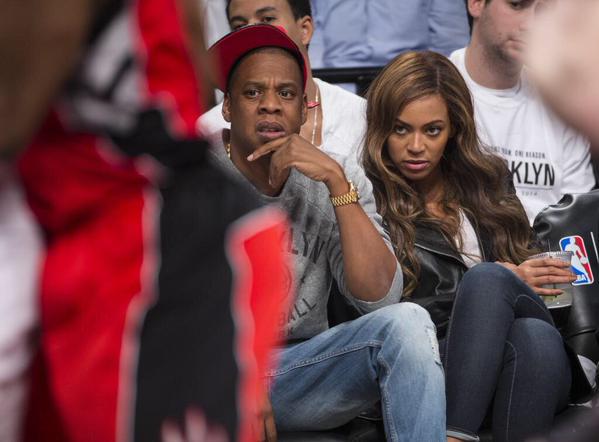 Jay Z and Beyonce
Jay Z and Beyonce are really up their own backsides. The couple are renting a mansion in Malibu, a suburb of Los Angeles, California. Upon moving in, they filed a noise complaint with the city, against the couple who owns the mansion next door. Brooke and David Charvet, were on the receiving end of a noise complaint by Beyonce and Jay Z, over renovations to their mansion.
Under existing county ordinances, once a permit is granted for renovation work, a homeowner may do so during reasonable hours. The Charvets insist the construction crew kept respectable hours. Beyonce and Jay Z moved in with newborn twins and their eldest daughter. According to press reports, Beyonce is complaining that the noise coming from the Charvets home is interrupting the twins nap time.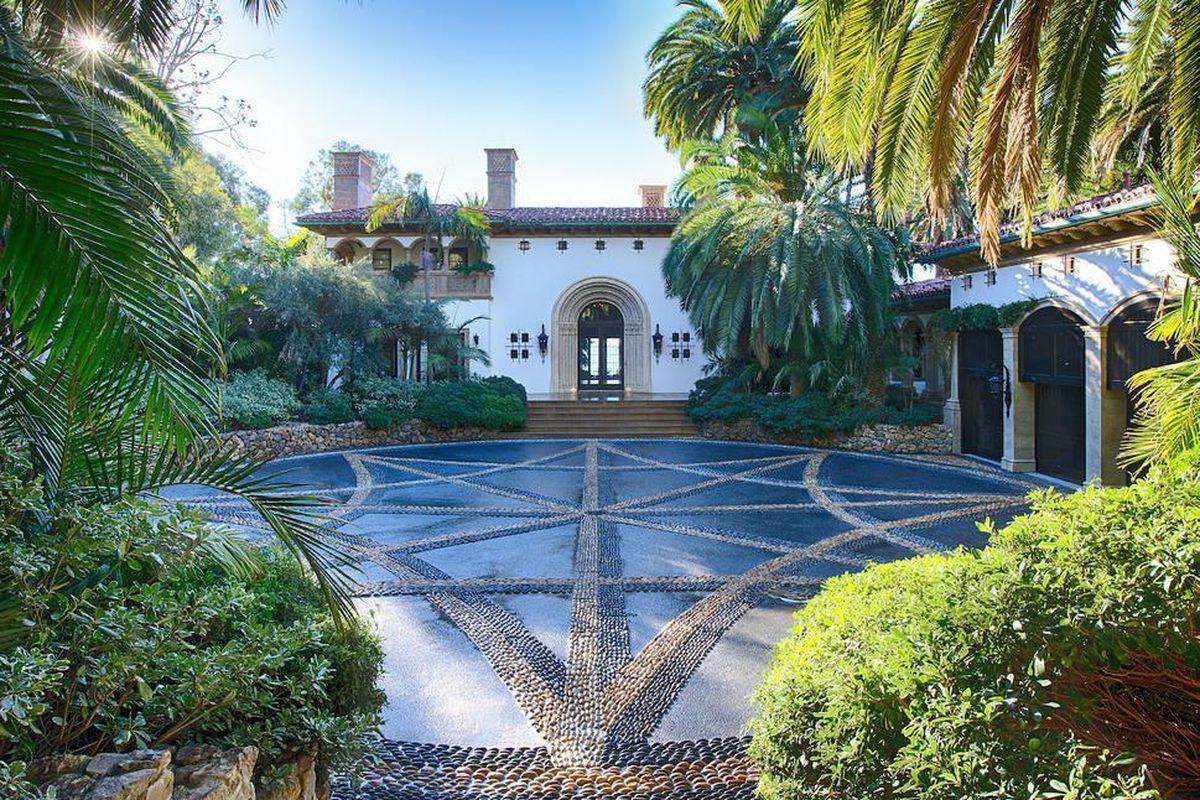 Beyonce and Jay Z's rental has a driveway that looks somewhat like a pentagram. I guess it makes the two devil worshipers feel at home.
The Charvets have spent millions of dollars buying and renovating their home. However, narcissistic Beyonce and Jay Z are demanding all construction work cease, as they have rented, not bought, a home next door. People online in feedback sections are mocking Beyonce and Jay Z for being arrogant renters, who are out of their depth.
For the past several years, Beyonce and Jay Z have been renting expensive homes in Los Angeles, then lying that they have bought some of the properties. They did so three times. The TMZ website was recently left with egg on their faces for believing the chronically lying couple. Beyonce and Jay Z want to live the high life, but can't afford it, as they have not stolen enough copyrights to live like billionaires, in a scam that is soon catching up with them.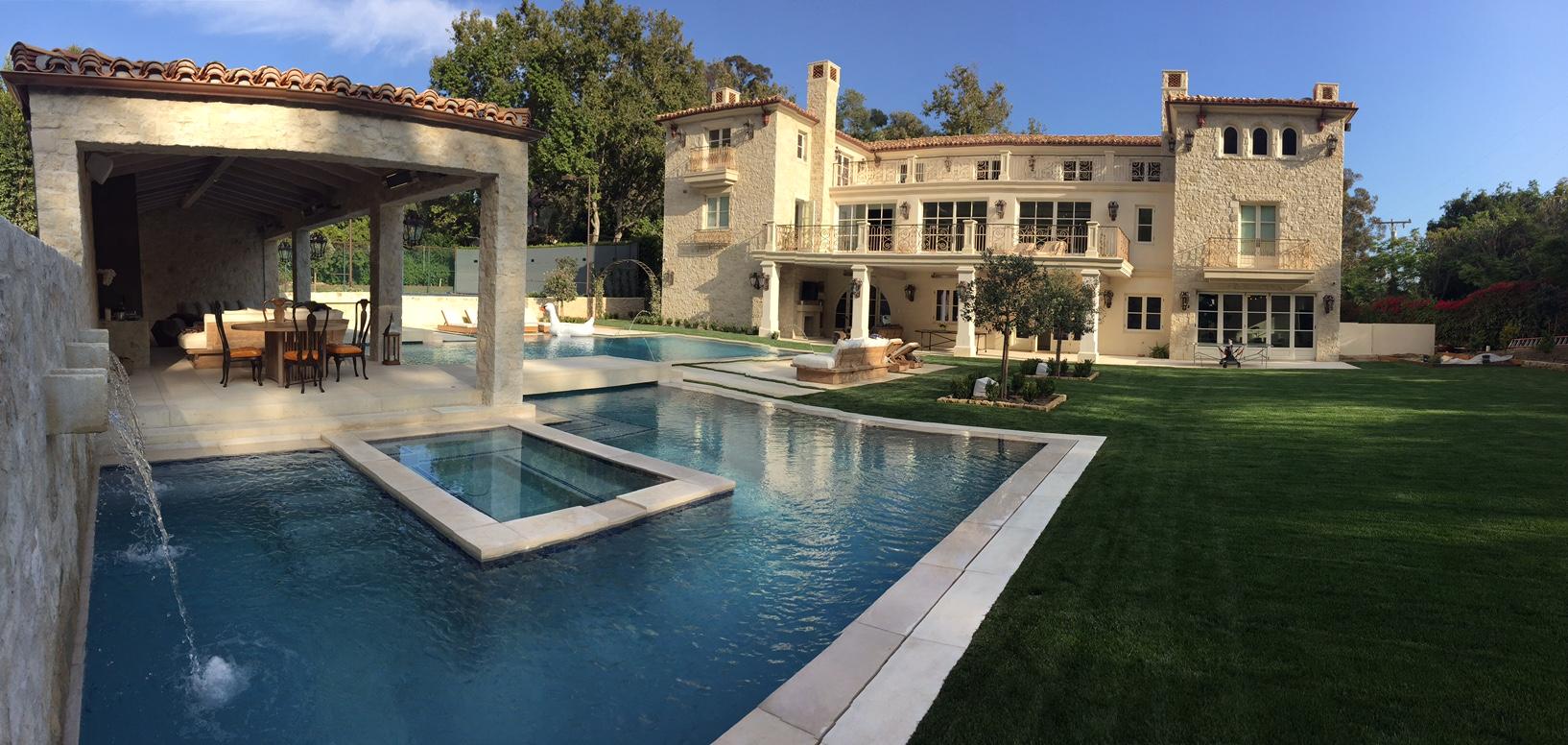 The backyard view of the Charvets home in Malibu
Members of the public are financially harmed and emotionally distressed when crazy Beyonce and Jay Z go on one of their infamous criminal copyright infringement stealing sprees, slapping their crooked names on other people's intellectual property they then collect money on. The couple has been sued countless times for stealing copyrights. They are two nasty frauds.
Jay Z and Beyonce are also writing off in their taxes some of the costs associated with renting these mansions they can't afford to buy, despite the fact the rentals truly are not work related. The Internal Revenue Service (IRS) grants tax deductions for the areas of your home you use as an office. Beyonce and Jay Z briefly work in these lavish rental homes, then defraud the U.S. Treasury and taxpayers in getting deductions and refunds for it. This is a complete and total misuse of the tax code. The U.S. taxpayers should not be picking up the tab for the couple's covetousness regarding a lifestyle they can't afford.
STORY SOURCE
Are Bey and Jay really in a real estate feud with the Charvets?
July 27, 2017 | 2:52pm - If Beyoncé and Jay-Z need a cup of sugar, they're more than welcome to stop by David Charvet and Brooke Burke-Charvet's house. A new report from In Touch magazine claims that Bey and Jay — who are renting a sprawling estate in Malibu — are feuding with their neighbors, the Charvets, over construction. The tabloid insists that the music power couple is displeased with the amount of noise coming from the actors' property, and have even filed complaints with the police. They welcomed twins in June.
David's rep, however, told Page Six a different story Thursday. "David and Brooke are truly some of the easiest people one could ever encounter, and David is incredibly respectful of all the residents in Malibu. The construction team that work for David are of the highest level," his rep told us. "Every project his company works on is strictly enforced and abides by all building codes. It is imperative for David's business that all the legal guidelines of building in Malibu are followed (which are as tough as they come)."...
RELATED ARTICLES
Obama Administration Wastes Huge Sums Of American Taxpayer Money Breaking The Law In America, Britain And Jamaica On Behalf Of Madonna's Kabbalah Center In Committing Egregious Human Rights Abuses
Madonna, Jay Z, Beyonce, Rihanna, Rita Ora And Jessie J Sued Over Copyright Infringement, Invasion Of Privacy, Commissioned Criminal Harassment And Assault Via The Kabbalah Center
Jay Z And Madonna's Floundering Tidal Sued For $5,000,000 Over Copyright Infringement In Not Paying Artists While Inflating Their Own Sales To Go Number One On Billboard
Serial Copyright Thieves Beyonce And Jay Z Sued For Stealing 'Drunk In Love' And Even Including A Clip Of The Original Artist's Voice On The Track
Jay Z Lied About Loaning Kanye West $20,000,000 And Continues To Give Artists And Athletes Very Bad Advice That Is Causing Trouble
Jay Z Will Resume Cheating On Beyonce Again When He Goes On New Tour To Support Failed Album The Billboard Charts Rejected
TMZ Changes Story About Beyonce And Jay Z Buying A $40,000,000 House In Los Angeles And Are Now Stating They Have No Home
Beyonce Steals Again This Time Ripping Off Short Film For HBO Lemonade Special Resulting In Copyright Infringement Lawsuit
Police In Florida Begin Boycotting Beyonce Over 'Formation' Video And Super Bowl Performance In A Move That Is Spreading
Beyonce Sued Again For Copyright Infringement This Time For Stealing From Deceased Rapper Messy Mya
Beyonce And Jay Z Keep Trying To Buy Homes They Can't Afford And Losing Real Estate Bids
Social Networking Complains Beyonce And Jay Z Twins Look Like Him