Rihanna And Karrueche Tran Fighting Over Who Will Accompany Chris Brown To The Grammys
February 9. 2013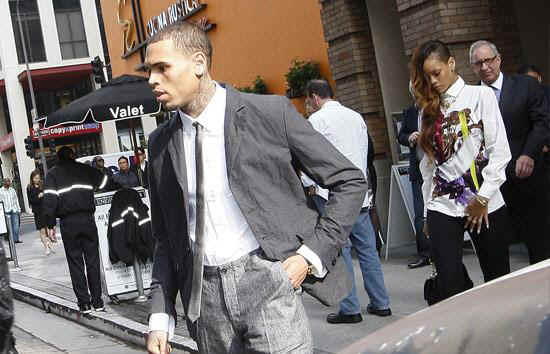 Chris Brown to Rihanna
Cocaine and weed addicted singer, Rihanna is fighting model Karrueche Tran over who will accompany their mutual boyfriend, Chris Brown to the Grammys this month. Tran already announced online via her hair stylist that she is going to the Grammys. Rihanna and her Star Trek forehead is also going and has been on Chris Brown this week like white on rice, as the phrase goes, like green on grass, pardon the weed pun.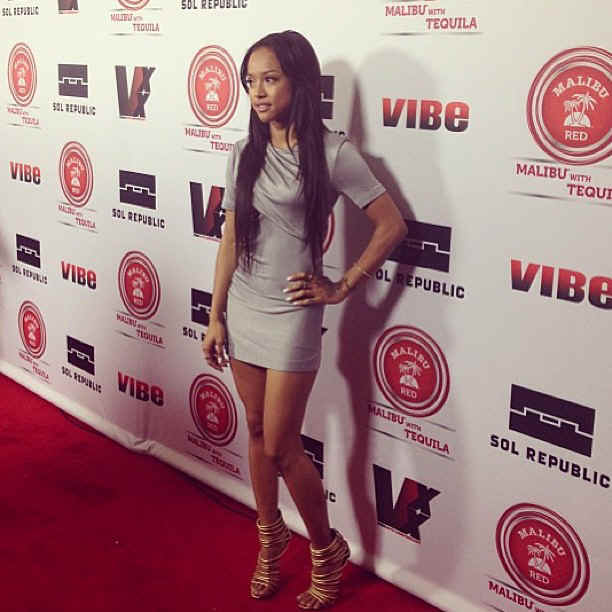 Karrueche Tran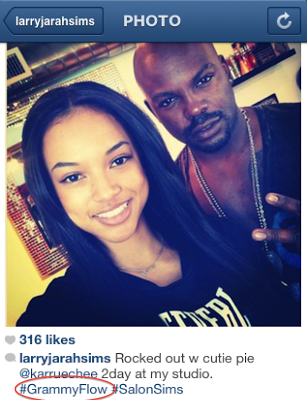 Item on Instagram from Tran's stylist about her going to the Grammys (screen cap by Rhymes With Snitch)
So, who will win. Tran already allegedly dissed Rihanna this week on Twitter for going to court with Chris Brown, regarding a probation violation hearing regarding the 2009 incident, where she started hitting him and he flip his lid and beat her for it. Tran stated on Twitter right after the hearing, "When you ain't s**t it shows."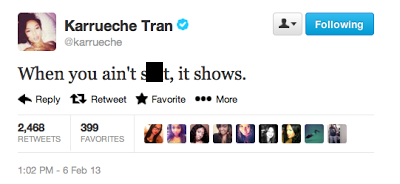 RELATED ARTICLES
Chris Brown Quits Social Networking Again And This Time It's Instagram
Chris Brown's New Cast On His Hand After Frank Ocean Fight Being Spun Two Ways By Those For And Against Him
Chris Brown Is In Trouble And Facing Jail On Probation Violation As Frank Ocean Changes His Mind Demanding He Be Prosecuted For Punching Him