Rihanna, Chris Brown and Karrueche Tran This Christmas
December 24. 2012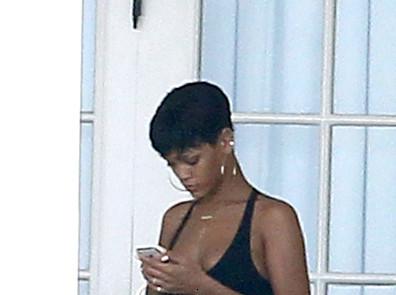 Rihanna...probably checking Karrueche's Twitter page again (LOL).
TMZ published a post today revealing crazy Rihanna is in her warm homeland, Barbados, while mocking people in America who are experiencing cold weather. Los Angeles was mentioned, the place Rihanna's cheating boyfriend Chris Brown lives.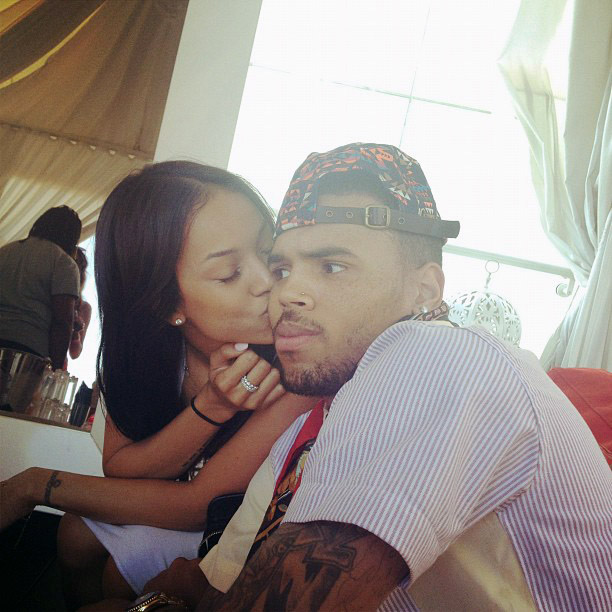 Karrueche Tran and Chris Brown
According to TMZ, it is cold in Los Angeles, California today. However, TMZe neglected to mention, Brown is and will be hugging his girlfriend, Karrueche Tran to stay warm. Karrueche Tran 5, Rihanna 0. Over to you TMZ...
RELATED ARTICLES
Chris Brown And Rihanna Are Back Together
Rihanna And Chris Brown's Dueling Interviews
More On The Chris Brown Assault On Rihanna
TMZ Confirms Karrueche Tran Is Staying With Chris Brown For The Fame And Money
Boycott Rihanna And Kabbalah For Violating The Constitution And Copyright Act
Chris Brown Has Betrayed Rihanna In Trying To Have Sex With Her Friends And Enemies
Rihanna's Rip Off Movie Battleship Is Pronounced The Biggest Bomb Of 2012
Rihanna's Rip Off Movie Battleship Bombs Badly As Judiciary Report Boycott Is Successful
Rihanna And Madonna's Kabbalah Committed Copyright Infringement In Stealing The Film Battleship