Rihanna's Drastic Response To Chris Brown Having Sex With French Reality Star Ayem Nour
December 17. 2012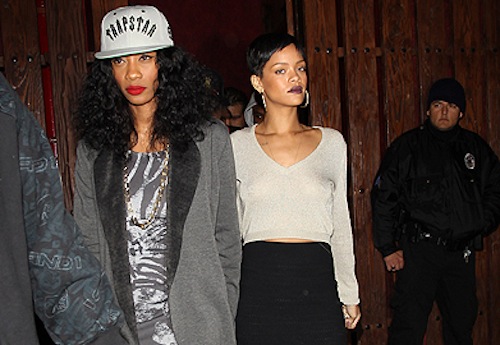 Melissa Forde and Rihanna
Last week, beautiful French reality star Ayem Nour went public with claims she had sex with singer Chris Brown, while he was in France on the European leg of his Carpe Diem tour. One of his girlfriends, possessive, reckless bisexual Rihanna, took the news very hard, went out and got drunk with her lesbian girlfriend Melissa Forde, who she has bragged about bedding in the past.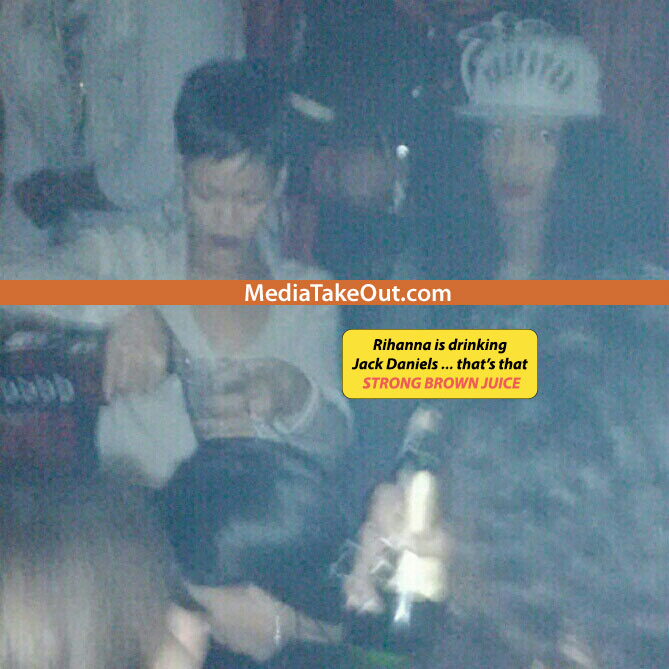 Rihanna left, getting drunk in the club
Rihanna irresponsibly promoted alcoholism to her Twitter audience by telling them sometimes she has to get blackout drunk, not caring about the negative message she is sending via her bad example that is unhealthy. There is no need for anyone to drink to excess, as it will shorten your life. Do not follow her example of running away from problems, hiding behind the bottle, as opposed to facing one's mistakes or troubles.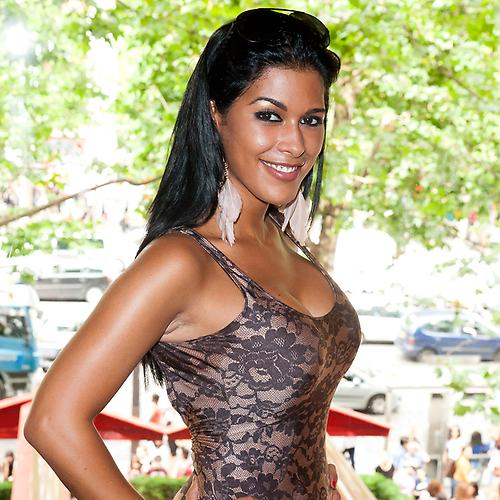 Ayem Nour
Rihanna is acting irrationally about the entire thing. She is a grown woman, who was poorly raised and flies into rages when she doesnít get what she wants at all cost. Brown is showing her he simply doesnít care and is going to do what he wants, even if it hurts her. The threats haven't worked regarding him.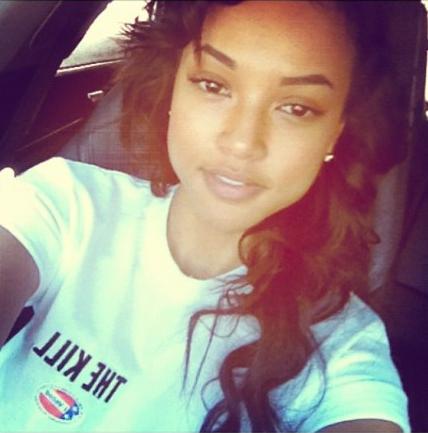 Karrueche Tran
Side Bar: The Judiciary Report has noticed, because the articles are doing very well, over the past two weeks, tweets made about Rihanna, Chris Brown or Karrueche Tran, have been removed from the Twitter search results. The tweets used to appear in Twitter's search results, but not any more and they have not been deleted by me. Thatís censoring free speech over people, who are behaving in an inappropriate manner. I am not the only writer who has experienced this regarding items critical of the couple.
RELATED ARTICLES
New Photo Reveals Cheating Chris Brown Left The Club With Two Blondes Leading Him To Snatch $500 iPhone To Prevent The Photo Going Online
After Chris Brown Snatches iPhone From Woman He Made Cry She And Her Friends Speak To The Police (Video)
Chris Brown In Trouble With The Law Again For Stealing $500 iPhone In Miami
Boycott Rihanna And Kabbalah For Violating The Constitution And Copyright Act
Karrueche Tran Goes To Chris Brown Fashion Event With No Rihanna In Sight
Chris Brown Has Betrayed Rihanna In Trying To Have Sex With Her Friends And Enemies
Rihanna's Rip Off Movie Battleship Is Pronounced The Biggest Bomb Of 2012
Rihanna's Rip Off Movie Battleship Bombs Badly As Judiciary Report Boycott Is Successful
Rihanna And Madonna's Kabbalah Committed Copyright Infringement In Stealing The Film Battleship