Rihanna Gets Back With Chris Brown Days After He Cheated On Her (Photos)
April 12. 2013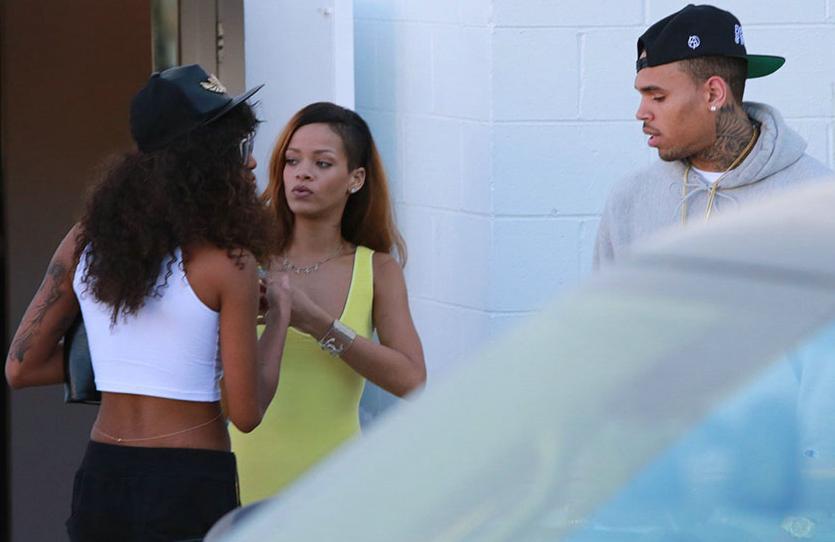 Rihanna (left) Chris Brown (right)
The dysfunctional saga that is Rihanna and Chris Brown's turbulent relationship is back on again. The couple had broken up a couple days ago, after Brown's "Fine China" ode to jump off Karrueche Tran was released and he was photographed cheating on Rihanna with four women in the space of one week.
Today, Rihanna and Chris Brown were photographed together and she posted photos of herself with him. Rihanna would rather him cheat on her and in the open in front of everyone, rather than let Karrueche or another woman have him. As stated yesterday, Rihanna cried on stage while singing "Stay" looking at Brown for most of the song, who was seated in the audience.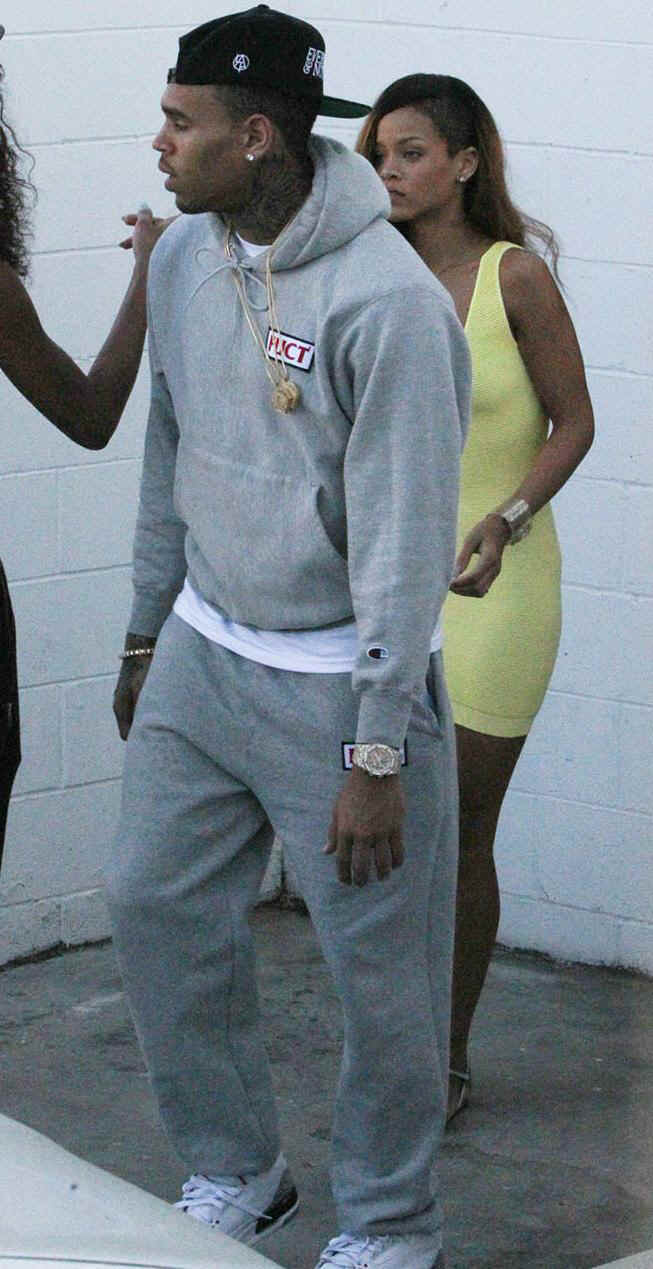 Rihanna is all talk. She talks about being bad, tough and not tolerating anything, but at the end of the day she is a pushover for Brown, crying when he leaves her. She is willing to put up with cheating and indifference. Brown certainly won this round…and all the other rounds before it.