Rihanna Jealous Of Chris Brown Groupies
January 16. 2009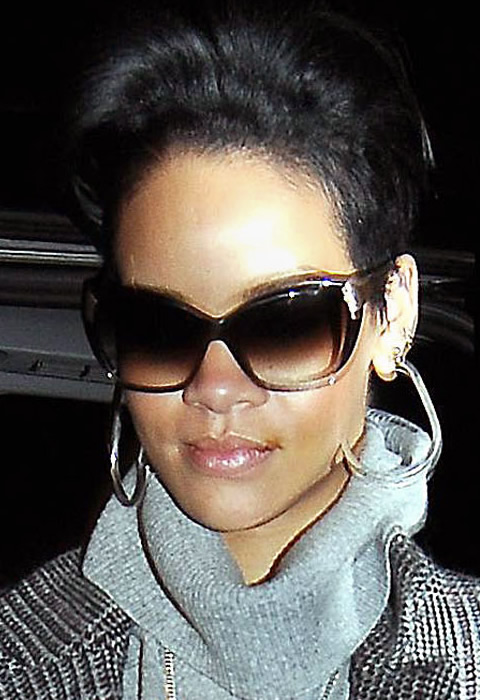 Rihanna sporting Herpes sore
Lip-syncer, Rihanna, who contracted Herpes, is jealous of equally promiscuous singer boyfriend Chris Brown's groupies, that keep coming up to him, even when she is around.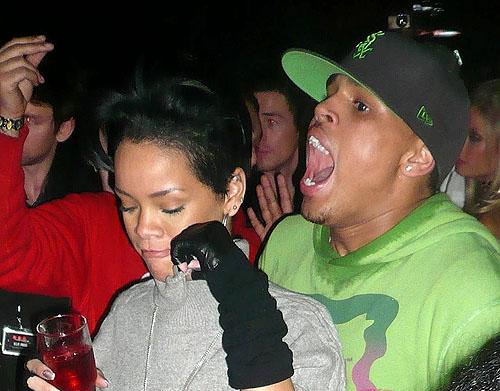 Rihanna trying to hide Herpes sore as Chris Brown...I don't know what he's doing
Considering you two kept up the PDAs as her recent, well chronicled Herpes outbreak was forming, he needs to slow down his promiscuous behavior and get himself checked. Spreading Herpes is socially irresponsible.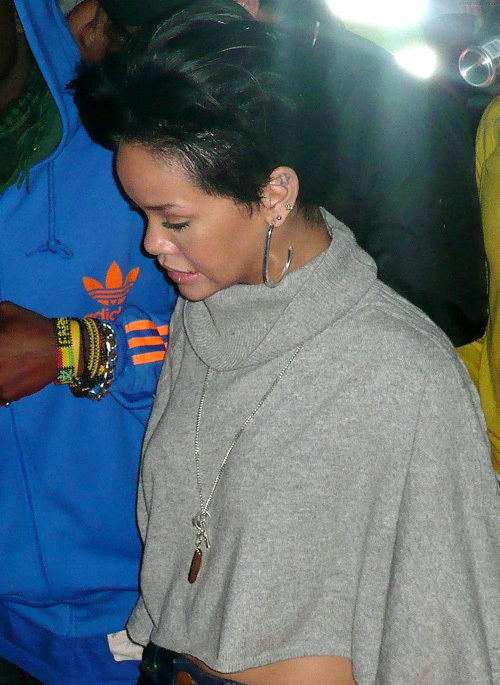 One would think you'd both tone down the raunchiness in your shows and show some responsibility for the poor examples you set for the public.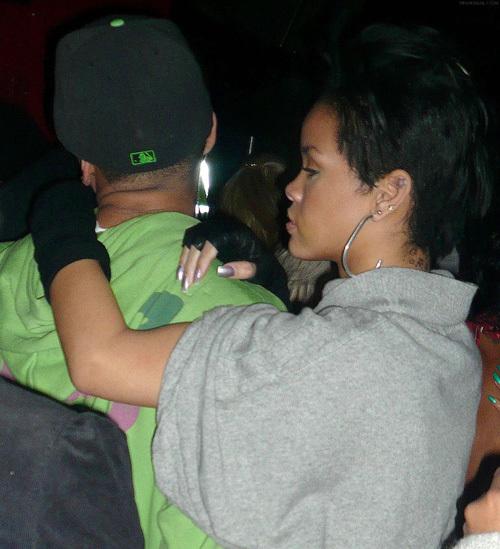 She's sporting a huge Herpes sore, while he's busy flirting with other women in the club. It paints a very strange picture that is not going over well online.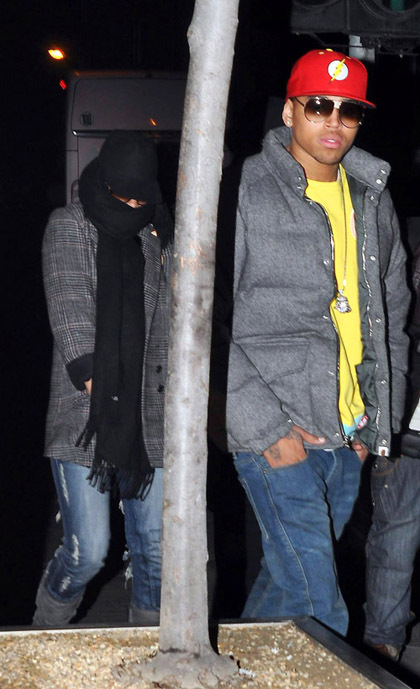 Rihanna Upset As Chris Brown Hits On Chicks
Rihanna didn't enjoy her boyfriend Chris Brown hitting on some stray females, and she let the singer know it.
According to the Mirror, Brown and Rihanna were partying at Studio in Liverpool, and Brown just couldn't stop himself from macking on the babes.
Rihanna strolled into the party and saw Brown dancing with a bevy of beauties. The Disturbia singer went Medusa on Brown.
"Chris invited them for a glass of Cristal. Then, as he started getting into the music, they had a dance-off. That was when Rihanna walked in. She was suffering from a cold so she was in a bad mood anyway," an insider said.
"The girls were asked to move away from Chris."
http://www.timesoftheinternet.com
Rihanna's Jealousy Over Chris Brown Groupies
The singer fends off her man's female admirers...
Rihanna's pop star boyfriend Chis Brown was caught flirting on the dance floor with a group of girls in Liverpool, according to eyewitnesses.
The With You star is said to have been lapping up the female attention he was receiving when an annoyed Rihanna burst in to break up the party.
An onlooker tells The Mirror, "Chris invited them for a glass of Cristal...
It seems that the Disturbia star couldn't handle her man having a few admirers.
The source adds, "The girls were asked to move away from Chris."