Rihanna Makes Known Her Desire To Beat Up Rival Karrueche Tran Over Boyfriend Chris Brown
March 29. 2013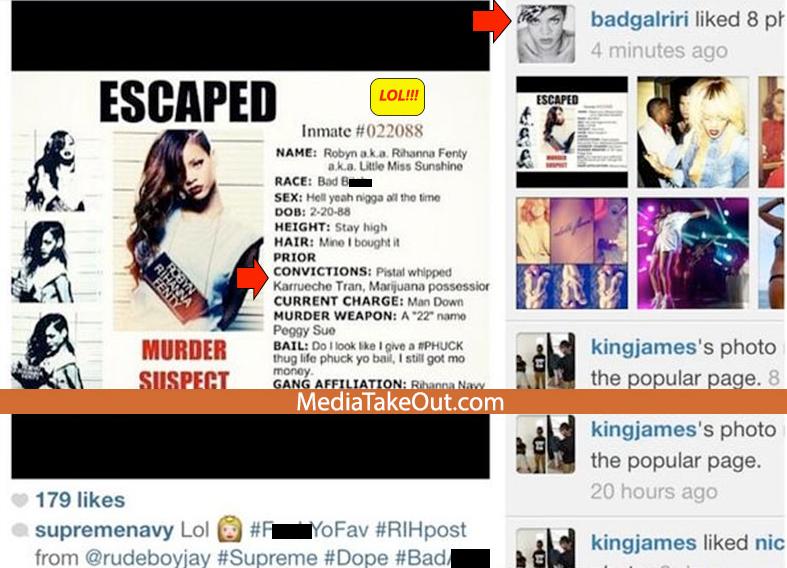 Someone posted a fake wanted poster to singer Rihanna's Instagram page, stating she is wanted by police for "pistol whipping Karrueche Tran" and drug possession. Drug addled, jealous Rihanna clicked "like" on the photo, affirming she agrees with its contents, regarding beating Karrueche. Previously, Tran graciously referred to Rihanna as "dope." Well, now she's acting like a dope concerning her.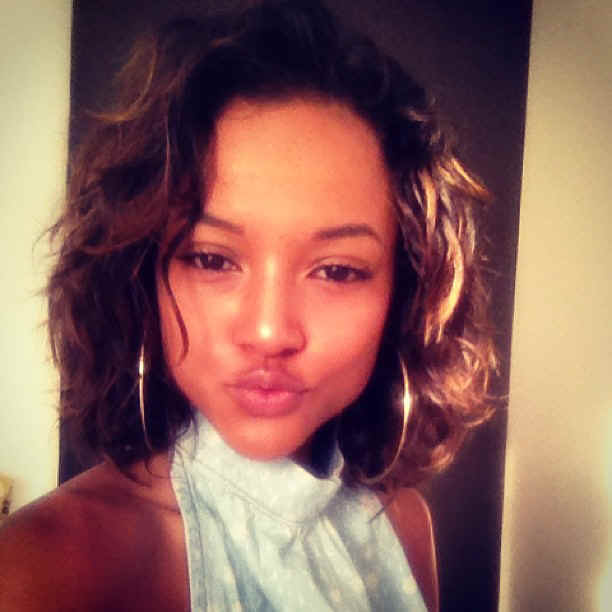 Karrueche Tran: don't hate because he still loves me
Tran didn't do anything to Rihanna. She began dating Brown when the two were not seeing each other like they had before. Rihanna's jealousy and resentment comes from Brown still being in love with Tran, a woman she's tried to paint as a nobody. Rihanna can't contain her negative feeling towards Tran and keeps publicly making snide remarks and taking subliminal shots at her online. Yet, Tran is still there and Brown still has her number and has used it since the time he publicly reunited with Rihanna.
RELATED ARTICLES
While Bleeding Rihanna Had A Bottle Thrown At Her Karrueche Tran Had Custody Of Chris Brown's Crown Jewels (Penis) On The Other Side Of The Pond
Rihanna Gets Chris Brown For A Few Days After Karrueche Tran Had Her Way With Him