Robert Kardashian Airs Rita Ora's Dirty Laundry About Getting Pregnant For Him And Aborting The Baby
December 20. 2012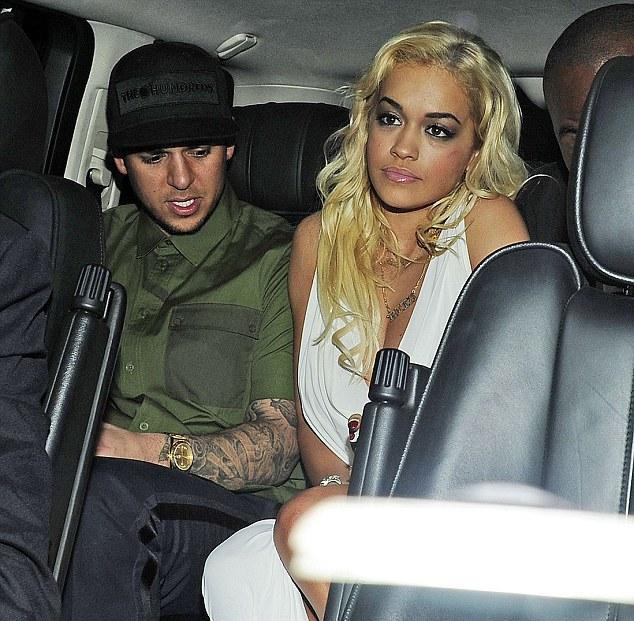 Robert Kardashian and Rita Ora
Ladies, never insult a man's penis. He will tell you about yourself if you do and you will be sorry you opened your mouth. Case in point, singer and mistress to rapper Jay-Z, Rita Ora, slammed her reality star ex-byofriend Rob Kardashian on Twitter stating, "Rob's di*k was wack, I had to go get it somewhere else."
Offended Kardashian replied, "@RitaOra So you let me get you pregnant and you let others hit raw?" That shut her up stat. It's not polite to insult someone's private parts, after all, God made them that way. Some men don't take that diss lying down.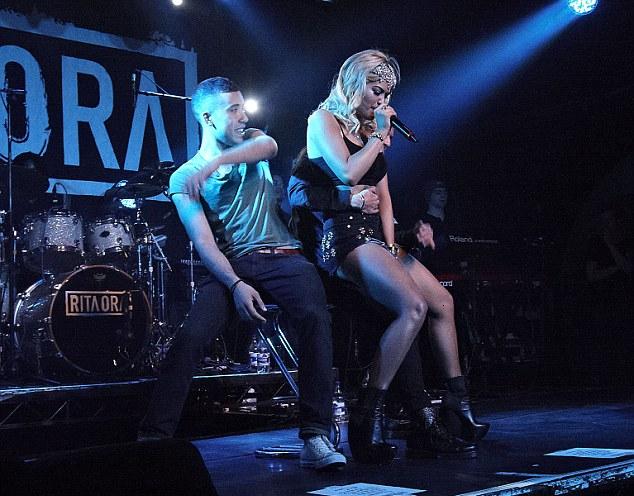 Rita Ora getting lewd on stage
On a health forum I was reading, out of nowhere, a man posted regarding a promiscuous bisexual woman who complained about his manhood, that his experience with her was like throwing a hotdog in a hallway. When I read that my brain nearly fell out of my head (LOL).
But back to Kardashian. He implied he impregnated Ora and she had an abortion. He further ranted, "When a woman cheats on you with one man I can live with that. People make mistakes, trust me. I have forgiven numerous times…But when a woman disrespects herself by messing with more than 20 men all while being in a relationship with a Faithful man…I just don't get how a woman can do that to her body. And your career hasn't even launched yet. I don't put up with sloppiness. LOYALTY."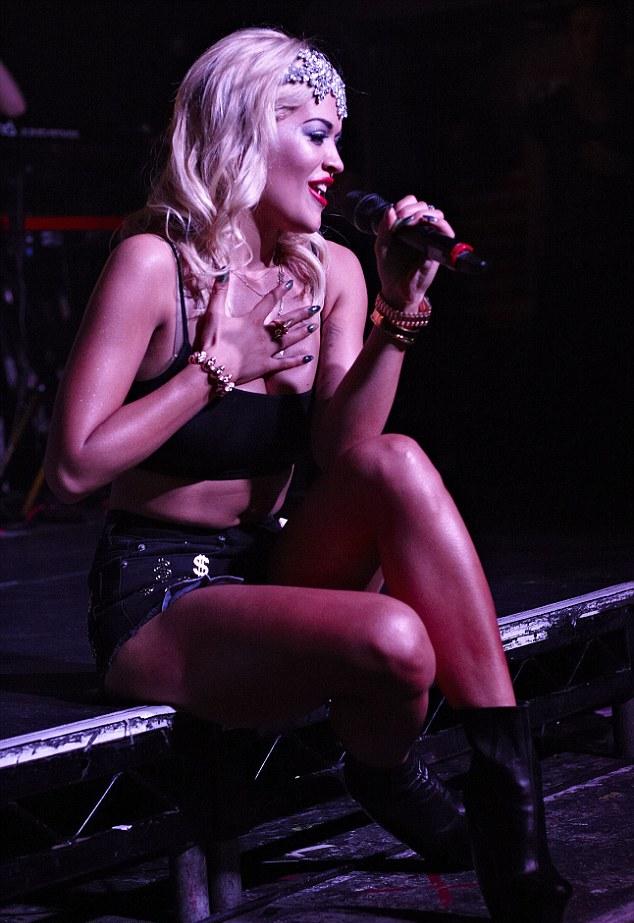 Rita Ora
Then to lighten the mood, Kardashian wrote, "U deleted ur tweet just like me lol." Ok then *crickets.* It's sad that she aborted her baby over her career. Singer Rhozanda Thomas of the girl group TLC, did an interview on the subject, regarding aborting her baby for producer Dallas Austin, to continue with her music career as a sex symbol. However, to this day she cries over the abortion.
STORY SOURCE
Rob Kardashian: I Got Rita Ora Pregnant
RELATED ARTICLE
Rob Kardashian Slams Rita Ora For Cheating On Him To Get Ahead In Her Career But Does He Know About Her Having Sex With Married Jay-Z