Rose McGowan And Corey Feldman Mysteriously Arrested After Going Public With Credible Claims Of Rape And Pedophilia In Hollywood In The Fall Out From The Harvey Weinstein Sex Scandal
October 31. 2017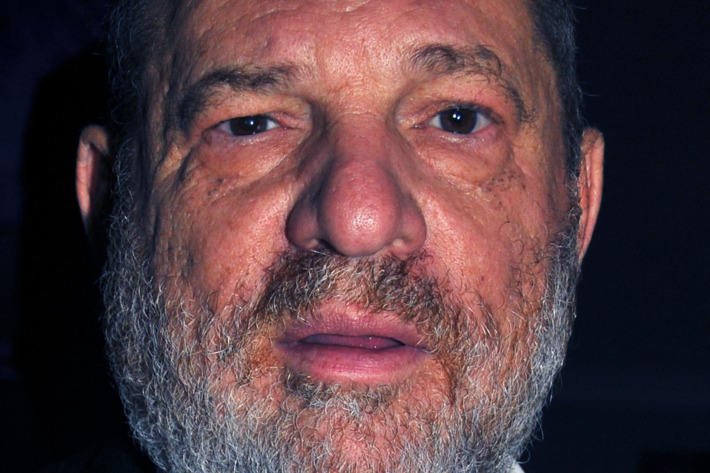 Harvey Weinstein
Hollywood is an evil industry known for bribing members of government to gain undue influence and suppress sick criminal activity (Barack Obama, Michelle Obama And Hillary Clinton Slammed For Their 'No Comment' On Harvey Weinstein Finally Issues Statements and New York District Attorney Cyrus Vance Looked The Other Way To Harvey Weinstein's Crimes In 2015 Due To Pressure From The FBI And Obama White House And A Bribe).
So it comes as no surprise that Hollywood actor Corey Feldman and actress Rose McGowan were mysteriously arrested in two separate incidents this month, after they began publicly slamming entertainment industry pedophiles and rapists. The Harvey Weinstein sex scandal brought Hollywood's misconduct to the forefront. Previously, Feldman spoke about Hollywood pedophile, Martin Weiss, who was arrested in 2011 by the FBI for molesting and raping child stars in Hollywood. Haim was one of Weiss's victims, having been first raped at age 11 as an underage child actor and passed around among pedophiles in Hollywood for years.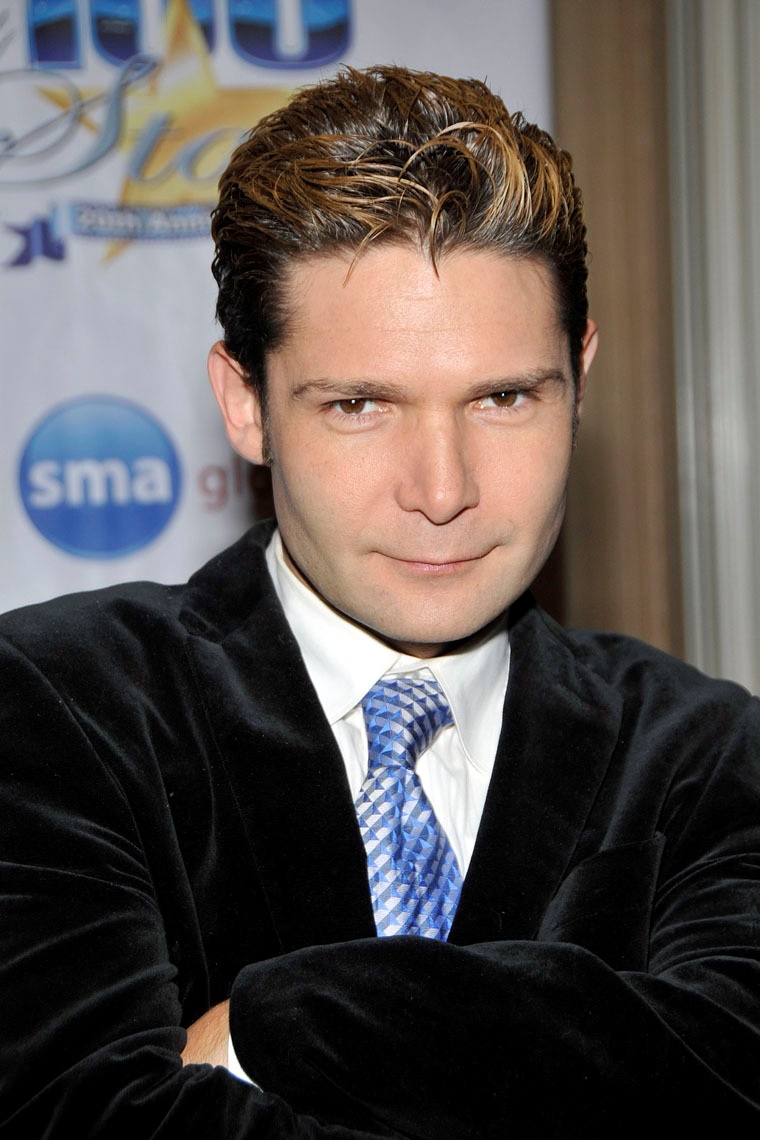 The Independent newspaper is reporting Corey Feldman was arrested for speeding
Feldman was arrested when his tour bus operator was pulled over for allegedly speeding and the police officer found medical marijuana in the vehicle on a crew member. Though Feldman was not driving, due to the fact the tour bus is registered in his name, he was arrested on a misdemeanor charge of driving on a suspended license. It led to the part-time musician missing a show he was scheduled to perform. Feldman referred to the incident as, "A bit of a good ol' shakedown" meaning it was a warning from Hollywood to shut up about the pedophiles in the entertainment industry.
Feldman also stated in another incident he was nearly run off the road. I can attest, vehicular assault is a standard method of crime in Hollywood. They think it will look like an accident, but it never does. Not to mention, when Hollywood's now incarcerated private investigator Anthony Pellicano was indicted by the FBI, it was stated during his criminal trial that he would pay people to deliberately hit others with vehicles in acts of vehicular assault, done on behalf of the equally deranged stars and executives in the cesspool that is Hollywood, who paid him to illegally spy on, threaten and abuse innocent people.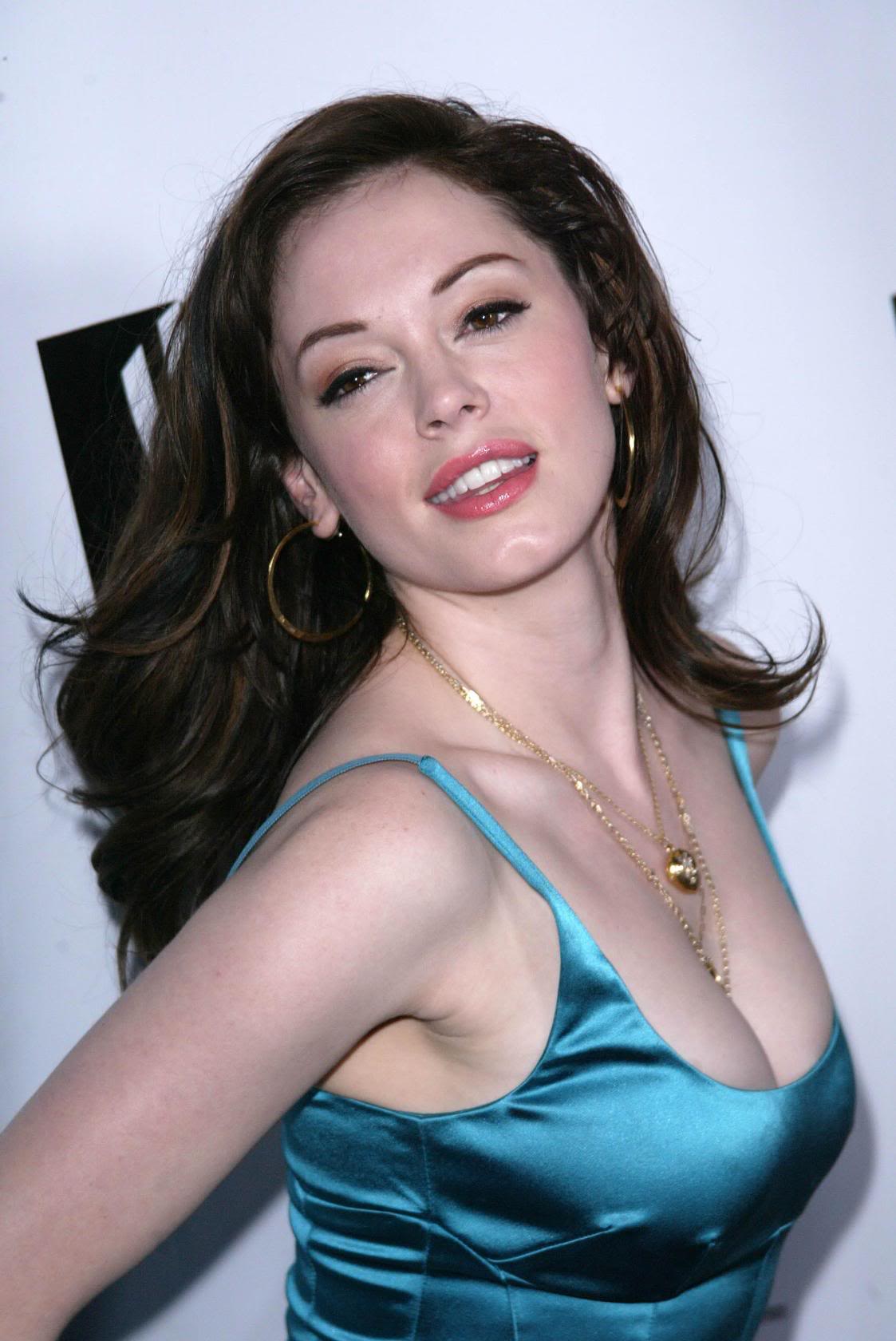 Radar Online is reporting a warrant has been issued for Rose McGowan's arrest
In another incident, a warrant has been issued for Rose McGowan's arrest, with the allegation there were trace substances of a narcotic found on her luggage at Dulles Airport in Washington, DC. Guess when the alleged incident is said to have occurred? All the way back in January 20, 2017. However, the warrant was just issued this week...10 months later. It is clear to many online, who have expressed the opinion that scum in Hollywood committing crimes against innocent people, are trying to silence their accusers.
Feldman has been threatening to expose a pedophile ring in Hollywood molesting children, especially underage actors (and non-famous children as well). McGowan has sounded off regarding being raped by disgraced movie producer, Harvey Weinstein, who paid her a $100,000 settlement. However, she broke the terms of the non-disclosure agreement to lend support to all the women who came forward alleging he raped, sexually assaulted or sexually harassed them.
One can tell McGowan is very angry and bitter over Weinstein's terrible conduct. Who wouldn't be. No one wants to be raped. No one asks to be raped. That's the villain projecting their evil desires on the victim. It's a very damaging crime. It is very apparent McGowan is still struggling with the lasting damage Weinstein brought to her life with his evil behavior.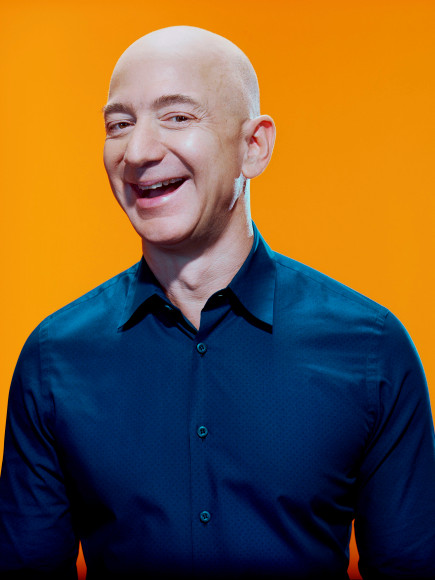 Jeff Bezos
McGowan is one of over 55 women who were raped, sexually assaulted and or sexually harassed by unkempt, unattractive Weinstein, who looks like he crawled up from Middle Earth. Weinstein insanely expects women to thank him for being sexually attacked, lest he destroys their career. Like a psychotic villain, Weinstein is also blaming all his victims, branding them disloyal for speaking out. Weinstein has been acting like he is the victim. He deserves to lose everything, just like some of his victims lost everything over his awful behavior towards them. He belongs in prison.
Being the coward Weinstein is, rather than facing the allegations on his own, he has been contacting politicians, Hollywood stars and executives, asking them to come forward and vouch for him as a person. He is out of his mind to be doing this. Look at all the women's lives he has damaged or destroyed. Yet he wants to drag down others with him, who would be completely tainted and publicly maligned by association for vouching for a violent rapist, who has been criminally threatening people for years. What planet is he on.
McGowan also slammed Amazon.com founder, Jeff Bezos, for ignoring her complaint that she was raped by Weinstein, who began working with the company. McGowan stated Bezos is "funding rapists, alleged pedos and sexual harassers" via his business venture with Hollywood (which is true). Amazon.com have partnered with Hollywood and some highly questionable things have occurred (which I can attest to).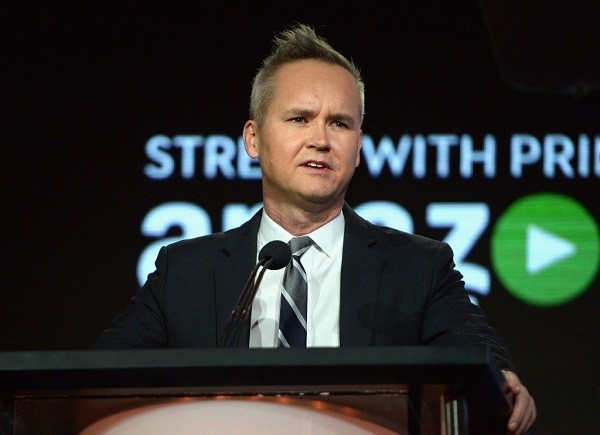 Amazon Studios CEO Roy Price was recently suspended over the sexual harassment of former Harvey Weinstein employee Isa Hackett. Price had also been informed by McGowan that she was raped by Weinstein, but he ignored her and continued to do business with the rapist and his company the Weinstein Company.
McGowan accused Amazon.com's Amazon Studios of winning a "dirty Oscar" (Academy Award). It was achieved with Weinstein's help. People in the industry know, Weinstein maintained sway with the board of the Academy of Motion Picture Arts and Sciences for decades and repeatedly got people Oscars that were often undeserved. It has devalued the award. Weinstein's clout is the main reason such a loathsome, untalented, boorish, rude, belligerent, abusive, vile, loutish, loud scumbucket of a man was able to maintain such a foothold in Hollywood for so long.
Amazon already had a spotty record, but has become far worse since partnering with Hollywood. The things Bezos is doing at Amazon.com is completely corrupt. Employees are treated like garbage (many have complained to the press) and in one noted case the abuses resulted in an employee attempting suicide, via jumping off the 12th floor of the Amazon building in Seattle, Washington.
The corporate abuses are committed to prop up the company's stock price and boost earnings. Bezos is a part of a corporate cabal engaging in questionable business tactics such as monopolistic practices and the calculated undermining of other people's businesses and financial interests his Hollywood buddies ask him to for unscrupulous reasons. The American people are going to find out the hard way that Jeff Bezos is not one of the good guys.
RELATED ARTICLES
Hollywood Executives Like Harvey Weinstein Who Cross The Line Into Sexual Harassment And Rape In The Workplace Inflict A World Of Harm On Their Victims
Former Child Star Corey Feldman Says He And Corey Haim Were Sexually Molested And Passed Around By Hollywood Pedophile Ring Beginning At Age 11
Harvey Weinstein Labeled A Rapist Confirming Previous Site Claims