Rupert Murdoch Hacked British Spy's Computer And Is Forced To Pay Financial Damages
December 26. 2017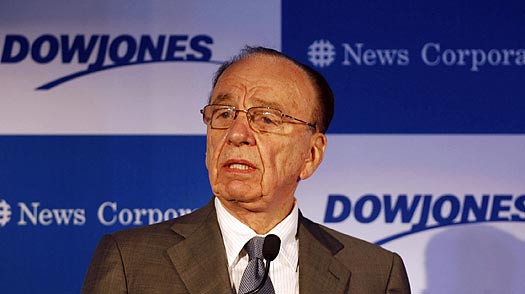 Rupert Murdoch
This is another follow up to the phone hacking scandal that I broke first online by posting a copy of a police complaint I filed with the Metropolitan Police (UK) in 2005, regarding Madonna, her business associate Rupert Murdoch and his company News International, which is the parent company for News Group and 20th Century Fox (the latter he agreed to sell to Disney this month).
Murdoch was sued by British spy Ian Hurst, for hacking his computers in commissioned criminal acts during the phone hacking scandal. Hurst's attorney, Jeremy Reed, stated Murdoch had Hurst's computer "routinely and intensively" hacked for several months in 2006. Murdoch's hackers illegally accessed national security documents in Hurst's computers. Murdoch's commissioned hacks left Hurst "fearing for the safety of many of the people with whom he had been in contact" many of whom are in the witness protection program.
Murdoch's attorney Anthony Hudson stated News International, "Accepts that such activity happened, accepts that it should never have happened, and has undertaken to the court that it will never happen again." As such Murdoch settled the case. However, Murdoch should be in prison. So should should Murdoch's hackers and News International staff involved in the criminal conduct.
Of all the arrogance. I've stated this in a past article, Murdoch is an unelected private citizen, yet he is repeatedly crossing dangerous bounds, interfering in nations' national security, like an arrogant degenerate, who needs to learn his place. You have to be a full fledged madperson to think you are to interfere in official government matters and on this level.
STORY SOURCE
Murdoch's UK firm pays damages to ex-spy in hacking scandal
October 6 - LONDON — Rupert Murdoch's British newspaper company has agreed to pay damages to a former intelligence officer whose computer was hacked by detectives working for Murdoch's now-defunct News of the World tabloid, lawyers said Friday. Ian Hurst, who ran agents inside the IRA in Northern Ireland in the 1980s, sued Murdoch's News Group Newspapers after learning from a BBC news report in 2011 that his emails had been hacked.
Hurst's lawyer, Jeremy Reed, said at the High Court in London that News Group acknowledged the agent's emails had been intercepted "routinely and intensively" over several months in 2006. Reed said when he found out, Hurst "feared for the safety of many of the people with whom he had been in contact," who included people in the witness protection program...
https://www.washingtonpost.com
RELATED ARTICLES
Wikileaks Releases Hacked U.S. Federal Government Documents Showing The CIA And FBI Are Spying On People In Their Homes Via Hacking Smart TVs And Backdoors In Computer And Phone Operating System Confirming Previous Judiciary Report Site Claims
Obama Administration Wastes Huge Sums Of American Taxpayer Money Breaking The Law In America, Britain And Jamaica On Behalf Of Madonna's Kabbalah Center In Committing Egregious Human Rights Abuses
Madonna, Jay Z, Beyonce, Rihanna, Rita Ora And Jessie J Sued Over Copyright Infringement, Invasion Of Privacy, Commissioned Criminal Harassment And Assault Via The Kabbalah Center
Madonna's Criminal Conduct At The BBC In Britain Has Nasty Racist Slavery Connotations To It (Anthony Joshua, Daniel Kaluuya)