Scott Disick Caught Cheating On Kim Kardashian's Sister Kourtney
October 15. 2012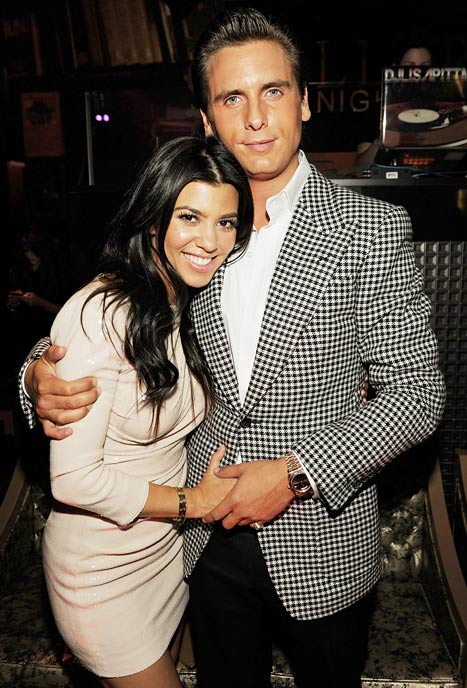 Kourtney Kardashian and Scott Disick
Reality star, Scott Disick, was caught getting up close and personal with a blonde in Connecticut, behind the back of the mother of his two children, co-star Kourtney Kardashian. According to Radar online, Disick was out gambling and drinking with friends and got himself into trouble (seriously, does that ever end well).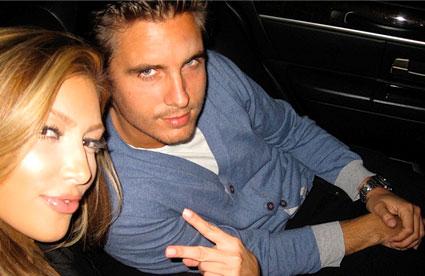 Kim Kardashian and Scott Disick
I've wondered about him and if he ever made a move on Kim Kardashian. He just seems very shifty. He doesn't seem to treat Kourtney Kardashian very well either, staying out late all the time, clearly doing things he should not be. Apparently cheating is the order of the day on "Keeping Up With The Kardashians."
STORY SOURCE
Kourtney Who? Scott Disick Gets Cozy With Hot Blonde & Is Incredibly Mean At Casino
October 15, 2012 | 2:42pm EDT - Kourtney Kardashians baby daddy Scott Disick isnt winning father of the year any time soon, especially after his wild night out at a casino where he was spotted snuggling up to a hot blonde and acting incredibly mean to his waitress. While the mother of their two children, Mason and baby Penelope, is filming Kourtney & Kim Take Miami, Scott had a boys' night out in Connecticut at the Vista Lounge in the Mohegan Sun Casino. His arm slung cozily around a hot blonde with her hair in a topknot, Disick seemed to be loving the bachelor lifestyle, The Dailys Flash reported about his questionable actions...
RELATED ARTICLES
Why Is Honey Boo Boo Smarter Than Fellow Reality Star Kim Kardashian