Selena Gomez Had Dinner With Taylor Swift Who Has A Crush On Her Boyfriend Justin Bieber
November 19. 2012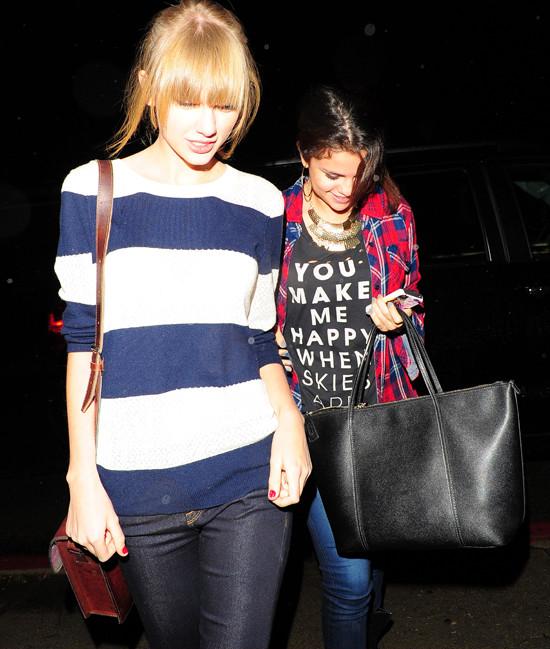 Taylor Swift and Selena Gomez (Photo Credit: GSI)
Poor Selena Gomez. She is surrounded by women that want her boyfriend Justin Bieber. Gomez was spotted going to dinner last night with singer and maneater, Taylor Swift. However, months ago, the Judiciary Report stated, Swift has a crush on Bieber, something some in the entertainment industry are aware of (Taylor Swift Has A Crush On Justin Bieber).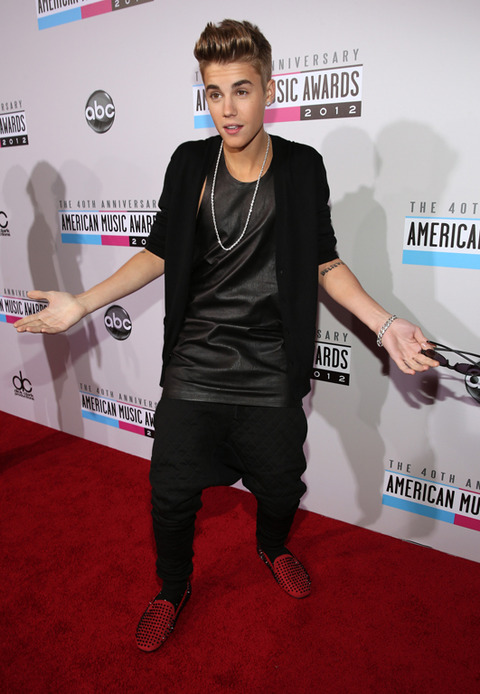 Justin Bieber wearing MC Hammer's pants from 20-years ago
The Judiciary Report was the first to report on Gomez and Bieber's relationship problems in 2011 and has it on good authority, Swift has a thing for him. Either Gomez doesn't know or believes the saying, keep your friends close and your enemies closer.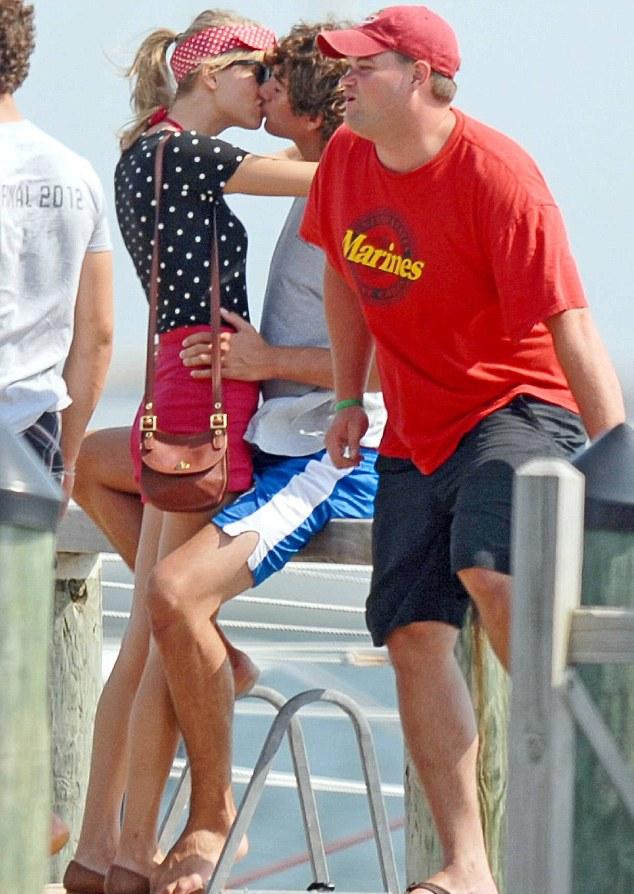 Taylor Swift and Connor Kennedy before they broke up
Swift is known for her many relationships and break-ups and wastes no time pursuing a man she wants. Most recently, Swift broke up with Conner Kennedy, of the famous American political family, but still purchased the house next door to him anyway (that's a bit clingy, some would even call it stalkerish).
RELATED ARTICLES
It Must Be Hard For Barbara Palvin's Boyfriend That Justin Bieber's Been Trying To Bed His Girlfriend
Taylor Swift Is Getting A Bad Reputation As She Is Thrown Out Of Kennedy Wedding
Beliebers Going After Barbara Palvin For Dating Justin Bieber
Justin Bieber's New Girlfriend Barbara Palvin Stated She Does Not Like His Ex Selena Gomez
Justin Bieber Seen On Date With Beautiful Victoria Secret Model Barbara Palvin Who Is Lying About Their Relationship
Report: Justin Bieber And Selena Gomez Have Broken Up
Justin Bieber And Selena Gomez's Relationship Is In Trouble - Part 2
Justin Bieber And Selena Gomez Are Having Relationship Problems - Part 3