Selena Gomez Instagram Page Taken Down Over Leaked Nudes Of Justin Bieber
August 30. 2017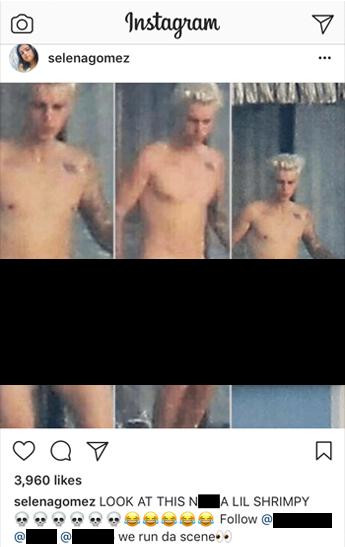 Selena Gomez's Instagram page was hacked. The hacker posted nudes of Justin Bieber and insulted the pop star in the process with mean comments (screencap by TMZ website).
The Instagram social networking page of singer Selena Gomez was temporarily taken offline on Monday, after nude photos of her ex-boyfriend, pop singer Justin Bieber, were leaked to the site. Gomez's 125 million followers, some of whom are minors, were exposed to Bieber's nudes. One of the nude photos had the caption "Look at this n***a Lil Shrimpy." The page was restored after a few minutes offline.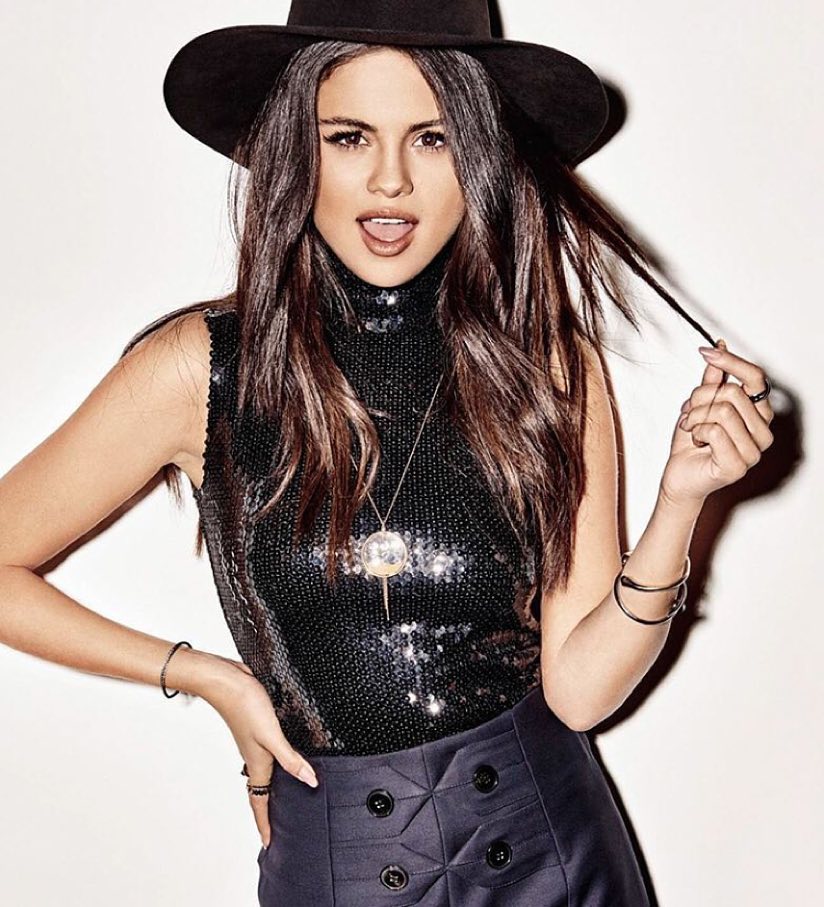 Selena Gomez
The nudes photos are from paparazzi photos taken of Bieber in 2015, while he was on vacation. Bieber broke up with Gomez prior to the nude photos being taken. This begs the question, did she have copies of the nude photos on her phone and someone decided to embarrass her by hacking and leaking them through her Instagram account. After all, he is her ex-boyfriend. It would mean she still has feelings for him if his photos are still on her phone, especially nudes. As she is now dating singer The Weekend, it is all the more ironic.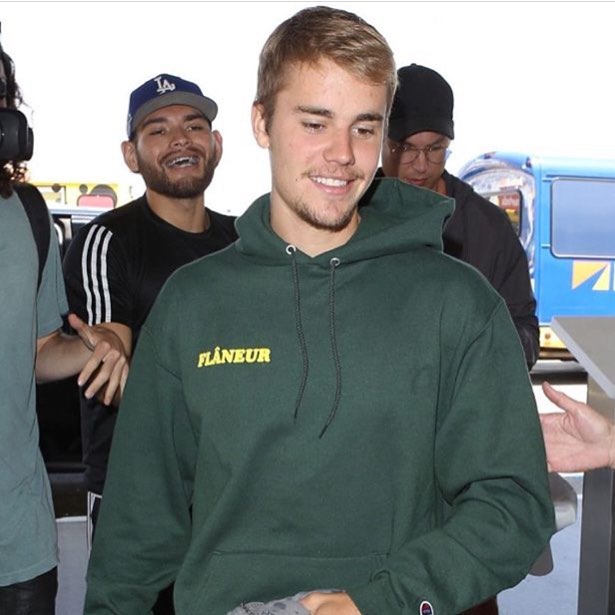 Justin Bieber
Gomez has shown jealousy when Bieber began dating others. She took digs at him online. Gomez couldn't contain her jealousy anymore when she slammed Bieber and Lionel Richie's daughter, Sofia Richie for going public with their relationship, albeit a brief one, via an Instagram post on his page.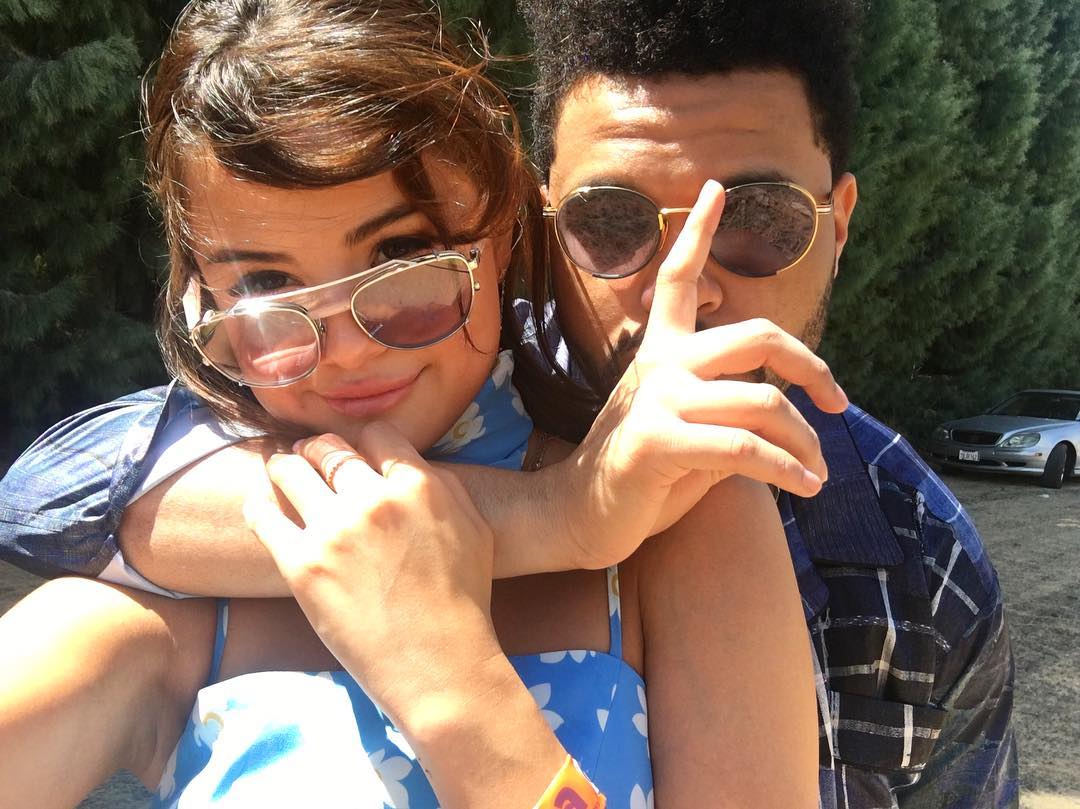 Selena Gomez and The Weekend
Whoever leaked the photos has mental problems. Only a crazy person would violate another person's privacy in posting nudes against their wishes. Not to mention, it is a criminal offense. Recently, Olympic skier Lindsey Vonn was subjected to a phone hack and nude photos of her and ex-boyfriend, golfer Tiger Woods, were leaked to a website.
STORY SOURCE
Selena Gomez IG Hacked ... Bieber Nudes Posted
8/28/2017 12:31 PM PDT - Selena Gomez's Instagram account just got hacked ... and whoever's behind it immediately posted nude photos of her ex, Justin Bieber. A post from Selena's official IG account went up Monday showing 3 paparazzi pics of Bieber flashing his penis ... with a caption that read "LOOK AT THIS N***A LIL SHRIMPY."...
RELATED ARTICLES
Selena Gomez Slams Justin Bieber Over His Treatment Of Fans Due To Underage Sofia Richie And He Slams Back
Justin Bieber Accused Of Sex With A Minor As Pictures Surface Of Him And Sofia Richie In A Sexual Situation
The Body Shaming Of Tiger Woods And Lindsey Vonn Over Hacked And Leaked Nude Selfies
Nude Selfies Of Golfer Tiger Woods And Ex-Girlfriend Lindsey Vonn Hacked And Leaked