Serena Williams And Drake Are Over Again As The Rapper Is Spotted With Another Woman
November 27. 2015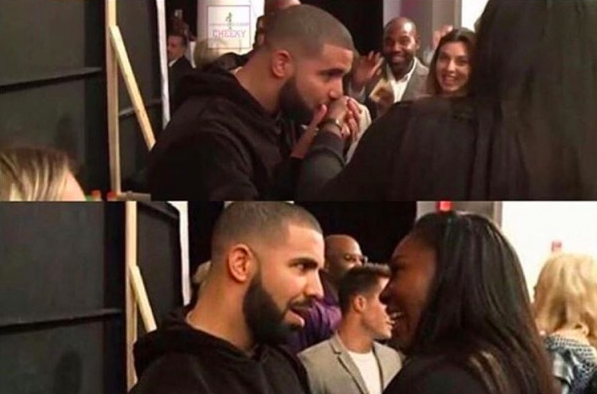 Drake and Serena a few weeks ago
Tennis player, Serena Williams and her on and off again boyfriend, rapper Drake, are off again. The two reunited for a few months this year, but have already broken up again. They previously dated in 2011. Drake is still picking women off Instagram. On Thursday night Drake was at the Toronto Raptors basketball game and she was seated a few seats behind him near courtside. Those tickets aren't cheap.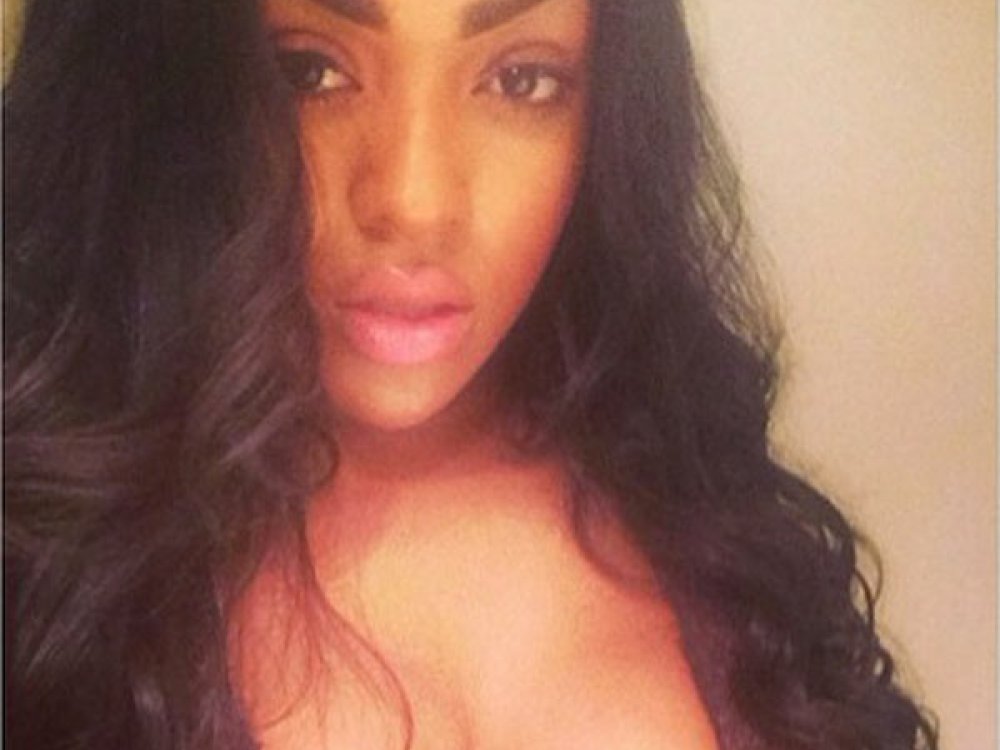 One of Drake's side chicks LaLa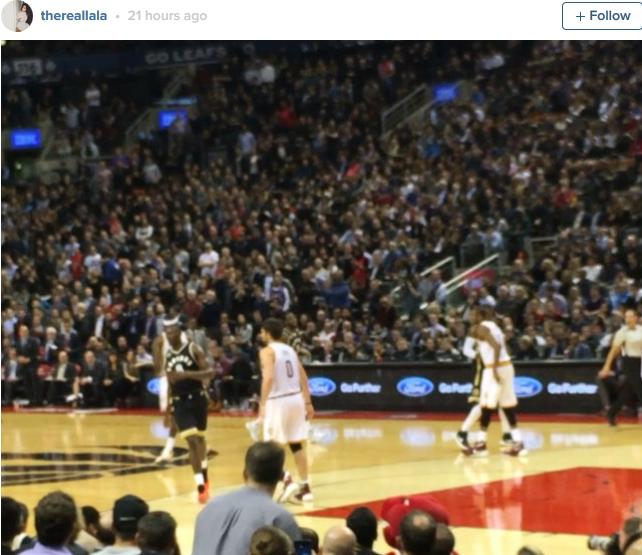 Lala was seated a few rows behind Drake in expensive seats at the game on Thursday
Drake is known for going on Instagram and sending women airplane tickets, flying them out to have sex with him for a few days, then dumping them like yesterday's trash until he's in their area again. Each woman falls for it, thinking they will be his new girlfriend, but they end up dumped. He just uses them for sex and in this day and age that is very dangerous due to HIV.
STORY SOURCE
Drake Brought His Latest BBW Instagram Chick To The Game Last Night . . . And She's The THICKEST CHICK . . . We've Seen Him With . . . EVER!!!! (She's 180 Pounds . . . Of THICKNESS)
November 26, 2015: Last night Drake attended the Toronto Raptors game. He was sitting in the front row with his mom. What you didn't know is that he had his THOT-OF-THE-WEEK . . a girl named LaLa there with him also. Drake and LaLa have been messing around for MANY YEARS - but she's now even THICKER THAN BEFORE.
Of course he didn't buy her FRONT ROW seats, but he got her some pretty good seats NONETHELESS!! Here is her posting about it on Instagram. Drake actually threw a birthday party for the Toronto-based "model" last May, and had his personal chef make a cake for her. So you know she's been ridin' with him for a long time.
RELATED ARTICLES
Twitter Blames Drake For Serena Williams Losing The U.S. Open But Is It His Fault