Shantel Jackson Was Swinging Both Ways In Trying To Keep Floyd Mayweather
December 16. 2014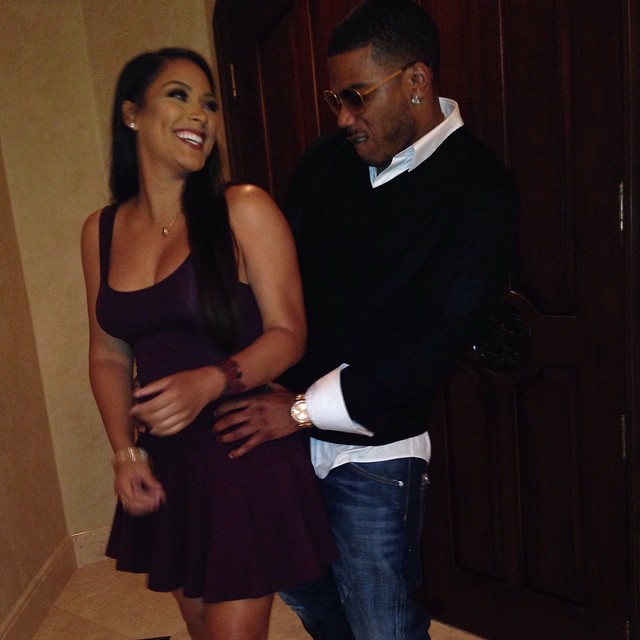 Shantel Jackson and rapper Nelly, who better be careful, because she is going to hurt him very badly one day
In another Judiciary Report exclusive, Shantel Jackson, the ex-fiancée of boxer, Floyd Mayweather, became bisexual in a bid to keep him, a man she did not love but dated for his money and fame (see other exclusives regarding Shantel Jackson and Floyd Mayweather in the "related articles" section of this article). Mayweather cheated on her anyway, then she cheated on him as well. It created a mess. Then things fell apart when she aborted his twin babies and lied to him that he stressed her out and caused a miscarriage.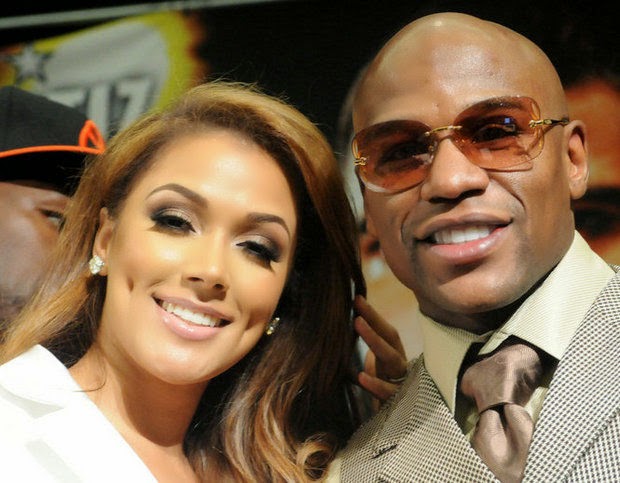 Shantel Jackson and Floyd Mayweather
Previously, the Judiciary Report stated Karrueche Tran, the on and off again girlfriend of singer Chris Brown, engaged in threesomes in trying to keep him, but that failed as well, as he cheated on her on different occasions. Months later Brown confirmed the Judiciary Report's claims when he went on an online rant last week and stated Tran did indeed participated in threesomes with him [Chris Brown Slams Karrueche Tran On Instagram Over Drake And Threesomes Confirming This Site's Previous Claims And Causing A New Problem For Rihanna (Video)].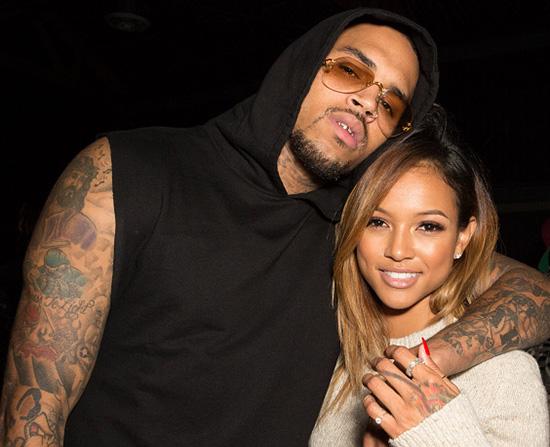 Chris Brown and Karrueche Tran
Women need to stop doing this. It does not keep a man. It is incentive to cheat, as he will believe you will do anything and accept anything. No healthy relationship will have threesomes present. It is a disaster in the making. God does not bless such behavior. Leave it alone. All it does is bring trouble into your life.
RELATED ARTICLES
Floyd Mayweather's Ex-Fiancée Shantel Jackson Sues The Boxer For Beating Her Confirming What This Site Previously Stated She Would State
Shantel Jackson Confirms She Is Going To Do A Tell-All About Boxer Floyd Mayweather Confirming This Site's Previous Claims (Video)