Singer Mary J. Blige Owes The Government $6,500,000 In Back Taxes After 9-Years Of Non-Payment
The J In Mary J. Blige Is Going To Stand For Jail If She Doesn't Pay Her Taxes
August 23. 2017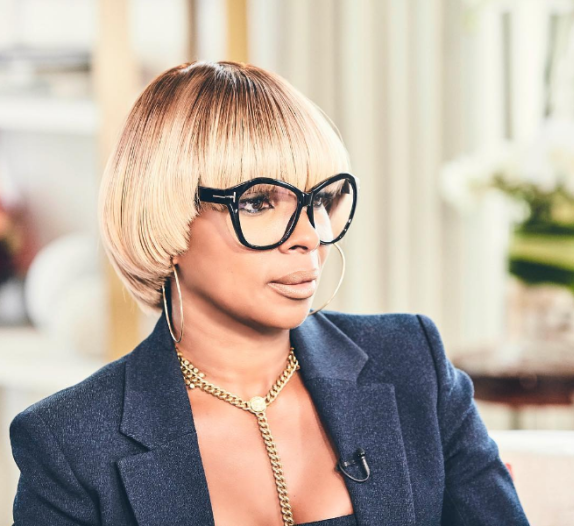 Mary J. Blige
R&B singer Mary J. Blige owes the U.S. Internal Revenue Service (IRS) $6,500,000 in back taxes. Blige earns $326,930 per month and has two multi-million dollar homes. However, Blige's taxes have not been paid for the past 9-years, which is flagrant. It is the latest in a string of financial woes that have befallen the singer. Blige's career has repeatedly suffered from poor financial management under her manager/husband's watch.
A judge recently approved temporary alimony payments to her adulterous husband, Martin "Kendu" Isaacs, which total $30,000 per month, rather than the monthly $129,319 he greedily demanded. Isaacs was not instrumental in Blige's success, but has painted a very inaccurate and erroneous picture claiming otherwise, despite the fact she was rich and famous for an entire decade and a half before she met him.
Previously, Blige's FFAWN charity was steeped in financial problems and branded a scam. Donations were misappropriated and the charity defaulted on a $322,000 loan from TD Bank. Blige settled the loan for a third of the amount owed to avoid any further legal action.
Blige needs a better business manager, as current events can land her in prison for tax evasion. This was a total tax dodge. She needs to quickly work out a repayment plan with the IRS with the hope they do not give her the standard 2-5 years in prison, as they have done to other entertainers such as actor Wesley Snipes and singer Lauryn Hill.
STORY SOURCE
EXCLUSIVE: Mary J. Blige files divorce docs revealing she earns $326,000 a month but owes Uncle Sam $6.5 million and has two homes listed as 'unrentable' - after she was ordered to pay $30,000 in spousal support
Published: 10:34 EDT, 18 August 2017 | Updated: 23:45 EDT, 18 August 2017 -Mary J. Blige has revealed she owes millions of dollars to the IRS after her estranged husband demanded she provide spousal support. The R&B singer, who is in the midst of a bitter legal separation with Martin 'Kendu' Isaacs, filed an Income and Expense Declaration in a Los Angeles court on August 8, after she was given a temporary order to pay him $30,000 a month.
Blige, 46, filed for divorce from Isaacs in July last year, citing irreconcilable differences after nearly 13 years of marriage. Isaacs later demanded spousal support claiming the star left him with 'no source of income.' Documents obtained exclusively by DailyMail.com, reveal the star earns $326,930 a month - with royalties and earnings from her production company being her main source of cash...
RELATED ARTICLES
Mary J Blige Hit With Big Alimony Payments That Will Be Spent On Her Husband And His Side Chick Who Already Secretly Received $420,000 Of Her Money
Mary J Blige's Stepdaughter Insults Her On 'Growing Up Hip Hop'