Singer Trey Songz Arrested For Damaging Music Equipment On Stage And Hurling Object At Police Injuring An Officer
December 31. 2016
The Bossip website has a phrase that states "when keeping it real goes wrong." R&B singer Trey Songz definitely falls under that category with his latest arrest. During a concert, Songz's set ran over. He voiced concern that the event's organizers would cut off his mic and the lights, to get him off the stage within the allotted timeframe, to prevent his set from running over into the next recording act's time.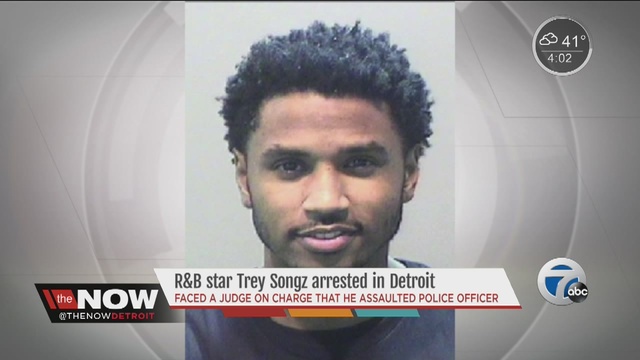 Trey Songz
Songz decided he had a way around that and in retrospect he most likely realizes it wasn't the best idea. Songz threatened to tear up the stage if his set was cut short. So said, so done. The promoters had the lights cut off and his microphone, for refusing to leave the stage in a timely manner. Songz then decided to destroy music equipment on the stage. Songz also hurled an object into the audience, hitting a police officer doing security on the head. The officer was hospitalized with a concussion.
Songz was arrested on charges of resisting arrest and the malicious destruction of property.
RELATED ARTICLE
Chris Brown And Trey Songz 'Beneath The Sheets' Tour Experiences Sales Problems