Sony Music Panicking Over Chris Brown Flops And Will Cut The Budget For Next Album
December 19. 2017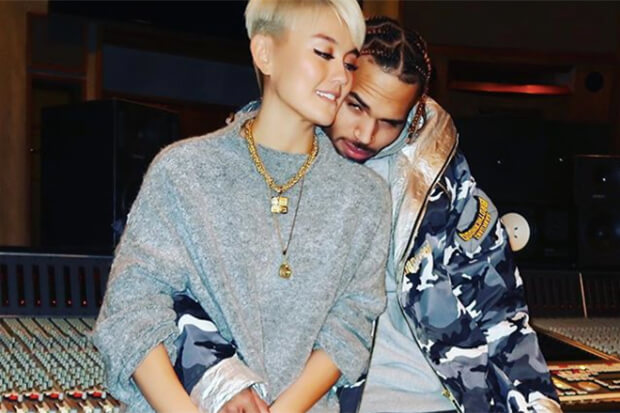 Chris Brown and girlfriend Agnez Mo recorded the song "On Purpose" which is one of his better songs this year and is featured on the singer's "12 Days Of Christmas" album that was released last week. However, the album is flopping.
The music industry is currently in a bad way. Many artists are not selling as much music as they used to, due to piracy and the public having grown tired of the constant rip-offs they are being presented with, repackaged in new projects. Sony Music artist Chris Brown has experienced two flops in the past six weeks ("Heartbreak On A Full Moon" and "12 Days Of Christmas"). Sony Music was counting on Brown to turn in good sales numbers, as he has done for the past 12-years. However, it did not work out that way with his current releases.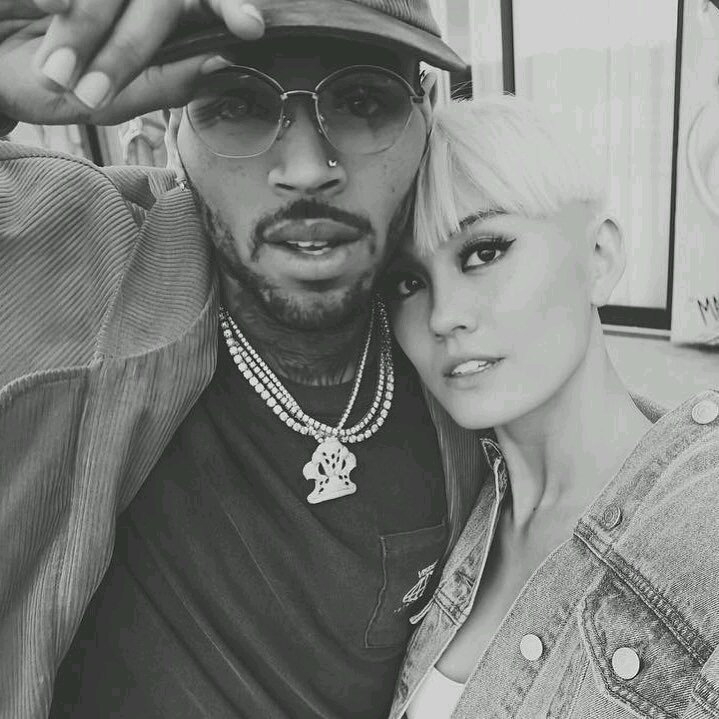 Chris Brown and singer Agnez Mo
As a result of these flops, Brown's budget will be reduced for his next album. Sony Music gave Brown too much control over the release of "Heartbreak On A Full Moon" and "12 Days Of Christmas" which lacked cohesion, as well as suffering from insufficient marketing and promotion. Why they did this, when he is not an A&R guy, makes no sense. The albums are not recouping the money spent to make them and the accompanying music videos, which were not cheap. As such, Brown's next album will be done under great label supervision and with less financial resources. If he catches one more flop he could lose his record deal.
RELATED ARTICLES
Controversy Erupts Over Chris Brown Stating He Sold 75 Million Copies Of His Music Indicating Inaccuracies In Industry Sales Tabulations In America
Chris Brown Facing Weak Second Week Sales Of His 'Heartbreak On A Full Moon' In The First Flop Of His Career
Chris Brown's New Album 'Heartbreak On A Full Moon' Flops With Weak Opening Sales
Chris Brown And Singer Agnez Mo Do A Collaboration But That's Not All They're Doing
Chris Brown Slams Fan On Instagram For Insulting His New Girlfriend Agnez Mo