Tamar And Vince Herbert Facing The Loss Of $10,500,000 Los Angeles Mansion Due To Money Problems
October 21. 2017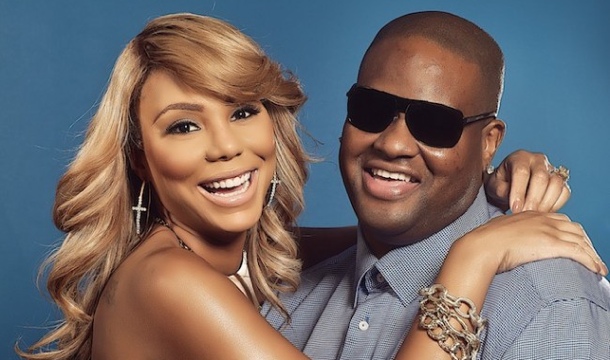 Tamar and Vincent Herbert
Singer and reality star, Tamar Braxton, married music manager and subsidiary label owner, Vince Herbert, in 2007. The two were introduced by Tamar's sister, Grammy award winning singer, Toni Braxton. Toni saw Vince as a good financial choice for her struggling sister, whose first record deal failed to produce hits, stardom or money.
Herbert, who signed Lady Gaga to a record deal and managed Toni, purchased a $10,500,000 mansion in Calabasas, California in 2013 and moved in with Tamar. Since the time the couple moved into the house, they have twice been issued default notices on the property. Herbert bought more house than he could afford, which is a common problem in the entertainment industry, which is all about image.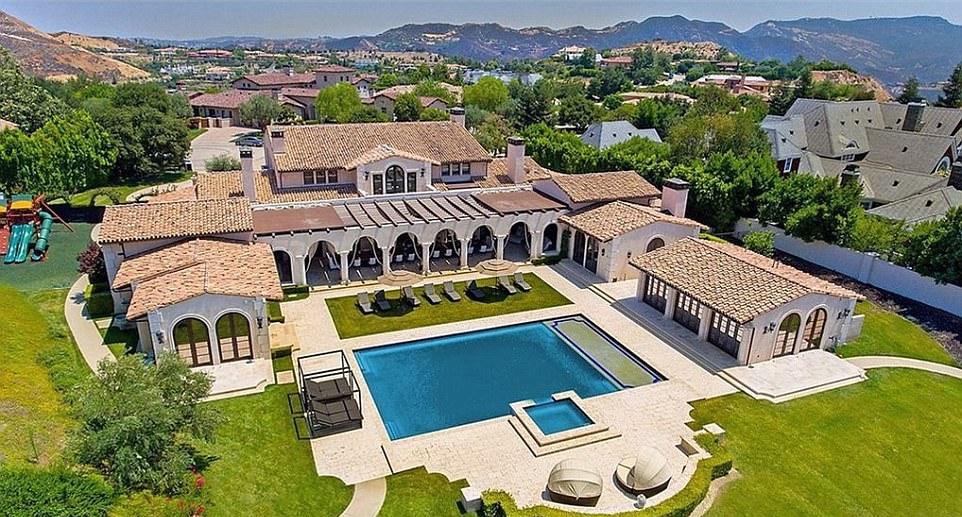 Vince and Tamar's $10,500,000 house in Calabasas
Herbert recently lost a $3,700,000 case to Sony Music, regarding money they loaned him. As a result of dwindling music sales and the Sony Music case judgment, Herbert has now put his home up for sale. Lady Gaga's music career is struggling. Tamar was fired from the show "The Real" and her two most recent albums flopped. The couple have a large mortgage payment and other debts draining their bank accounts.
It is clear they are having money problems. They are also facing marital discord over domestic violence incidents and claims Vince is cheating on Tamar. The problems the couple is experiencing is taking a toll on their health. The couple recently had separate health scares that landed them in the hospital on different dates.
STORY SOURCE
Fancy the Kardashians as neighbors? Tamar Braxton's Mediterranean mansion with recording studio, gym and wine-tasting room in Calabasas hits the market at $15million
Published: 11:19 EDT, 19 October 2017 | Updated: 23:26 EDT, 19 October 2017 - Tamar Braxton's Mediterranean mansion in Calabasas, California, has been put on the market for a cool $15million. The R&B singer turned reality TV star, 40, and her music executive husband Vincent Herbert, 44, bought the 13,716-sq-ft mansion in 2013 for $10.5million. The seven-bedroom, eight-bath home at Estates at The Oaks sits behind two gates at the end of a quiet cul-de-sac and is in the same suburb where the Kardashian-Jenners live...
Herbert, founder of Streamline Records, was legally ordered to pay Sony more than $3.7million to settle a lawsuit over a 2013 advance. The Herbert-Braxtons, married in late 2007 after about five years together and have a son, Logan Vincent Herbert, four. Public records show that since they purchased the property there have been several notices of default filed and subsequently canceled against the two-acre lot.
RELATED ARTICLES
Tamar Braxton Accused Of Having Threesome With TI And Tiny As Well As Having Sex With Sister Toni Braxton's Husband
Tamar Braxton Has A Public Nervous Breakdown Due To Finances, Rumors And Insults About Her Plastic Surgery (Video)
Trina Braxtonís Marriage Ends In Divorce After Husbandís Cheating With A Transgender Man