Taylor Swift Is Back In The Studio After Being Dumped And Called A Prude But She Isn't...
January 11. 2013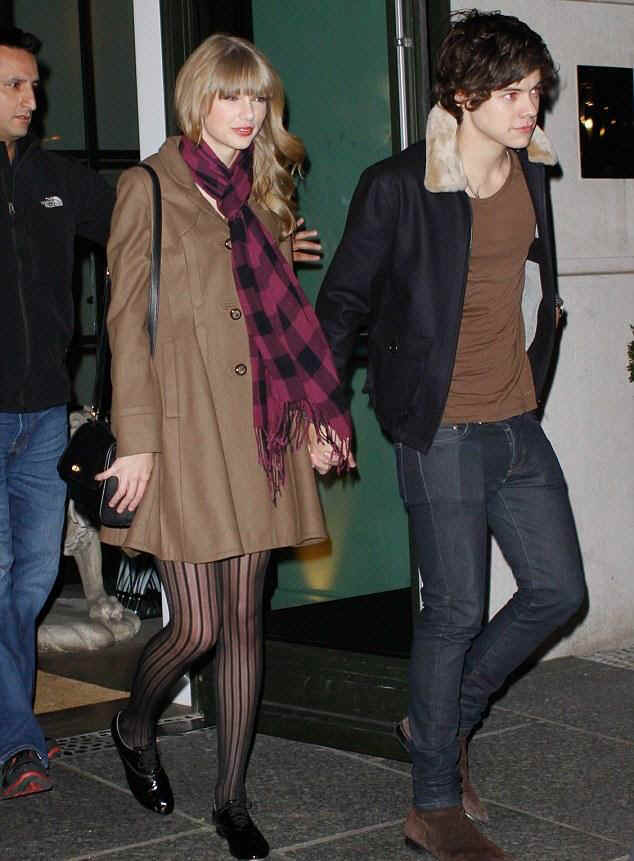 Taylor Swift is going to get Harry Styles on her new CD. He really should have seen this coming, because the couple weren't going in One Direction.
In a damage control move to help clean up her image as the village merry-go-round, singer Taylor Swift is back in the studio to write about her break-up with boyband member Harry Styles, while floating stories in the pop culture press she's a prude, hence constantly being dumped.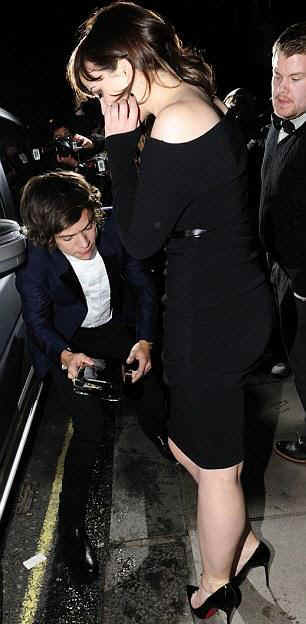 Styles has quickly moved on to Alexandra Roach, who is also in trouble. Just wait until Swift finds out your name rhymes with "coach" (Photo Credit: Xposure)
However, Swift isn't a prude. She's been "putting out" this whole time. Swift has taken romantic vacations with several of her 14 boyfriends over the past few years and they've had overnight stays at her place as well and not for platonic reasons. There are loads of paparazzi pics to support this.

Yep, she's talking about Styles
Swift is not single by choice. She is single because of the things she's saying and doing once she gets into these relationships. Not to mention, she keeps picking promiscuous men in Hollywood (that and a couple of them were, well, gay). Another thing that is working against Swift is her reputation for dating different men. Once you've dated several men in the public eye, it can cause you problems. At the end of the day, maybe you're being too picky. No one's perfect.
RELATED ARTICLE