T-Boz Of TLC Says She Is Not Surprised LA Reid Is In Trouble For Sexual Harassment
August 6. 2017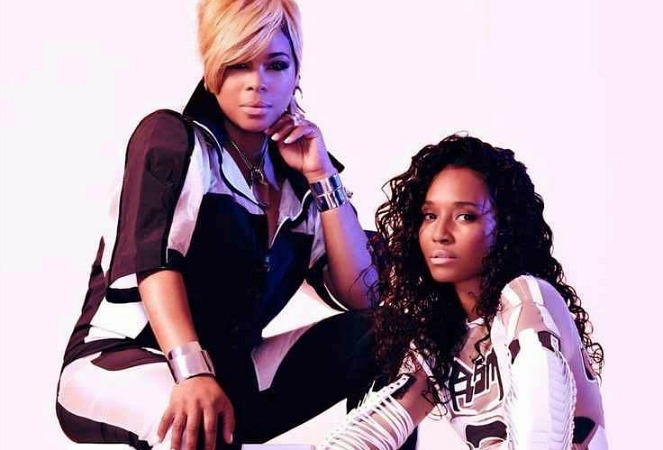 Tionne Watkins (left) and Rozanda Thomas (right)
Tionne Watkins, a third of the surviving members of the girl group TLC, has gone or record stating she is not surprised former LaFace Records' boss, the twice married, L.A. Reid, is in trouble for sexually harassing women. Reid was booted out of Epic/Sony Music for sexually harassing his secretary, who filed a lawsuit against him and the company.
Former rapper Joe Budden came forward stating on the record that Reid used to harass 18-year-old interns at Def Jam Records, calling them into his office and demanding sexual favors. As stated previously on the site, Reid also sexually harassed singer, Rihanna, whom he worked with, as did rapper Jay Z, with both using her for sexual favors in exchange for career promotion and money. Rihanna repeatedly engaged in sexual activity with a number of older entertainment industry executives (male and female), music producers, rappers, singers and directors for career advancement (songs, music videos, movie roles, promotional projects, publicity ect).
TLC's Watkins recently stated of Reid in Spin Magazine, "'I hear more people are coming out saying stuff,' says Watkins, as Thomas buries her face in her hands. 'I was surprised he was fired, but [the accusations] didn't come as a surprise. I don't wish him anything ill. But surprised? No.'"
It is well known in music industry circles that Reid was engaging in sexual activity with back-up dancer Rozanda "Chilli" Thomas in the 1990s. TLC was the brainchild of Reid's then wife, singer/songwriter Pebbles (Perri Reid), who began auditioning locals in Atlanta, Georgia to sign to her husband's label, LaFace.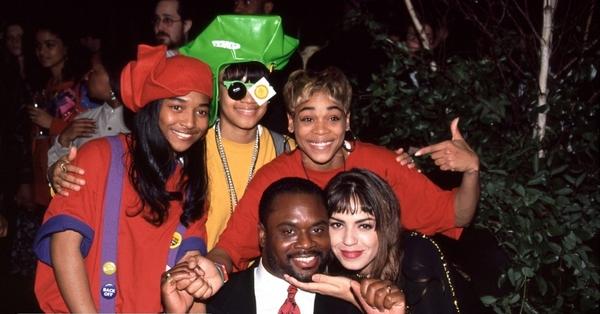 L.A. Reid, Pebbles and TLC in the 1990s
L.A. Reid was adamant that, Crystal Lewis, who had already been working with Watkins and the late Lisa "left Eye" Lopes, whom Pebbles had chosen as TLC after auditions, be dropped in favor of Thomas. Unbeknownst to Pebbles, Reid was having an affair with Thomas behind her back. Years ago, the Judiciary Report was the first to report about Reid's rampant adultery.
The only way to get Thomas in the group was to kick out the member that he deemed the least visible and weakest, Lewis, as Pebbles' concept was for a female trio whose initials spell TLC (Tionne, Lisa and Crystal). Crystal was the "C" in TLC and was the founding member of the group that was previously named "Second Nature."
What Reid did was cruel. He destroyed Lewis' life and robbed her of her destiny in TLC in favor of his mistress, Watkins. However, God doesn't like ugly and Reid's legacy is now up in flames. Look for more serious legal trouble headed his way, over unlawful conduct he has engaged in at Def Jam and Sony.
L.A. Reid got most of the credit in the press for LaFace Records. However, Pebbles and L.A. Reid's producing partner, Kenneth "Babyface" Edmonds did most of the work. Pebbles signed and developed artists to LaFace and Babyface came up with the majority of the song ideas/music with his silent partner, Daryl Simmons. Recording artists, songwriters and producers that worked with the label in different capacities have since acknowledge this fact.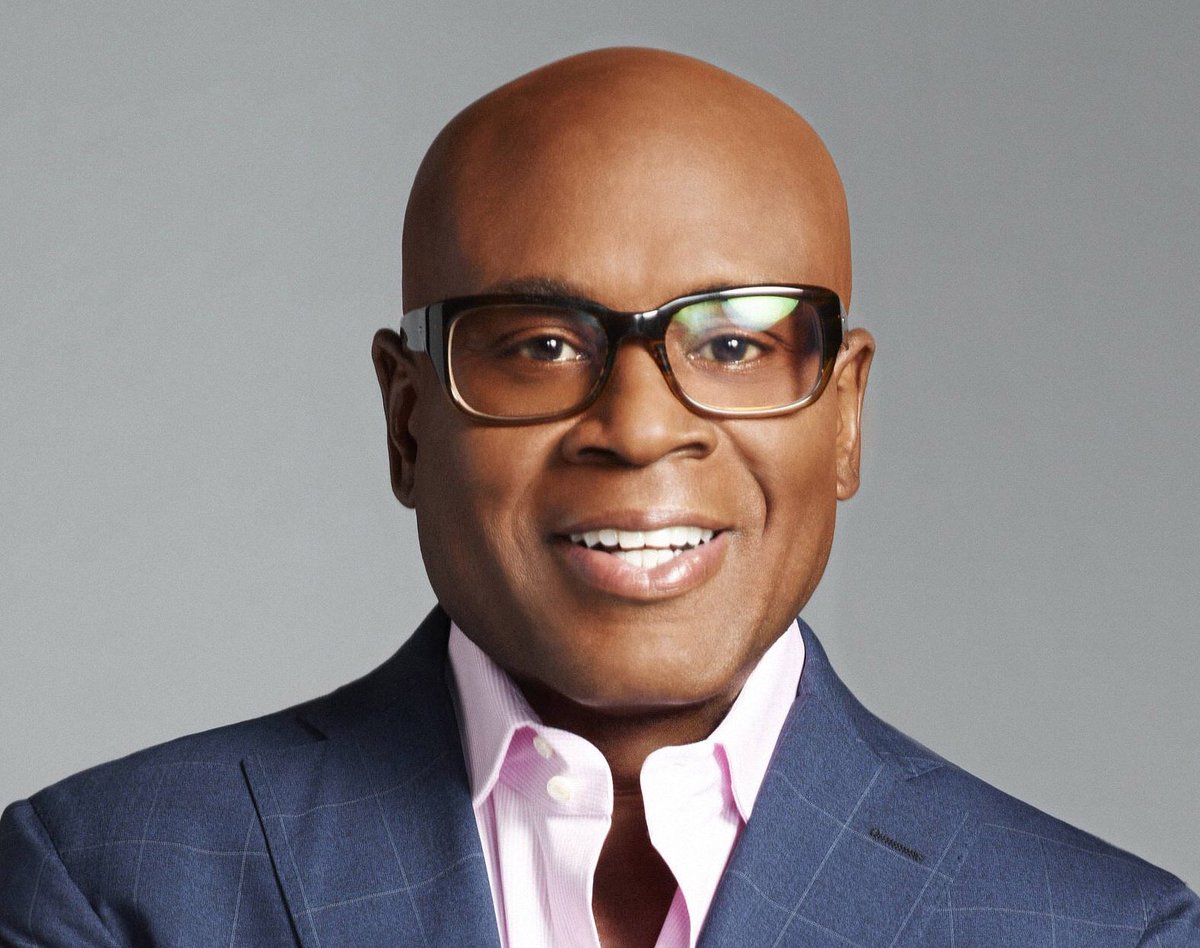 L.A. Reid
Don't get me wrong, L.A. Reid did do work at LaFace, but he got credit for all of what Pebbles did at the label, which was not right. She developed and signed TLC, the biggest girl group in music history and singer Tony Rich, who had a big number one with the track "Nobody Knows It But Me." She discovered Organized Noize, who went on to become successful producers and Outkast, a top selling rap duo, also aiding in their development. She also aided in the artist development and A&R work of successful R&B star Toni Braxton.
Reid himself later admitted in a television interview after the bitter dissolution of his partnership with Babyface that the latter did most of the work in the recording studio and he was, "Privileged to be able to write his name on a Babyface song." That statement said it all. Rather than being a music industry villain, Reid should have been thankful others helped him as they did to reach where he did, as much of it was undeserved.
I can personally attest Reid used, robbed and ripped off people in the entertainment industry, in acts that damaged innocent people's lives and careers. Therefore, there is no real sympathy for him in his downfall, which has only just begun, as he has done terrible things that are going to come to light, worse than what has already been exposed. As the phrase goes "the long arm of the law is going to catch up with" him and others at Sony.
STORY SOURCE
TLC's T-Boz Says Harassment Allegations Against L.A. Reid "Didn't Come as a Surprise"
June 22, 2017 - Last month, powerful record executive L.A. Reid abruptly stepped down from his position as chairman of Epic Records amid allegations of sexual harassment. Few artists have known Reid longer than the members of TLC, whom Reid famously signed to LaFace Records in the early '90s. In a new interview with Billboard, TLC's Tionne "T-Boz" Watkins says that the harassment allegations against Reid "didn't come as a surprise" to her:
Watkins and [Rozonda "Chilli"] Thomas have seen the best and the worst of the music industry, and while they're not bitter, they're honest in a way that some of today's big stars, who thrive on an air of opaque mystery, perhaps cannot be. There is, for one, their reaction to Reid's exit from Epic amid sexual harassment allegations. "I hear more people are coming out saying stuff," says Watkins, as Thomas buries her face in her hands. "I was surprised he was fired, but [the accusations] didn't come as a surprise. I don't wish him anything ill. But surprised? No."...
RELATED ARTICLES
L.A. Reid's Autobiography Spilled The Secrets Of Ex-Wife Pebbles, Former Partner Babyface, Whitney Houston, The Deele And David Geffen (Among Others)
Joe Budden Calls Antonio L.A. Reid A Sexual Predator Who Repeatedly Asked 18-Year-Olds At Record Company For Sexual Favors
Antonio 'LA' Reid Forced Out At Epic Records And Sony Music For Sexual Harassment And Financial Embezzlement