Texas Police Under Formal Investigation For Arresting Beauty Queen And Calling Her A 'Black B*tch'
June 2. 2017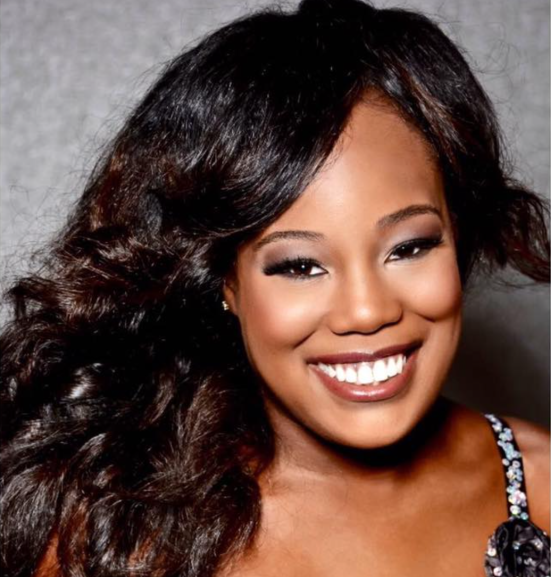 2016 Miss Black Texas U.S. Ambassador Carmen S. Ponder
Texas Police Chief, Kerry Crews and two of his officers are under investigation by authorities for arresting Miss Black Texas U.S. Ambassador, Carmen S. Ponder and calling her a "black b*tch." Ponder was followed and verbally abused, after she passed a 14-year-old motorist driving on the highway. The 14-year-old, accompanied by her father, was driving very badly in traffic and accelerating suddenly, in a manner that alarmed Ponder.
Ponder was followed and confronted in a Walmart parking lot over passing the teen and her parent in traffic, to which she stated to the belligerent dad it is illegal for a 14-year-old to drive on a public highway. The 14-year-old's parent began hurling racial slurs at Ponder, who ignored it and went shopping in the Walmart.
When Ponder exited the store, a police officer flashed a badge at her and ordered her to apologize to the man, who had previously hurled racial slurs at her. The officer stated, "That is my chief and you'd better go apologize to him!" When she refused to apologize and attempted to go to her car, the police officer grabbed her by the arms, yanking her back with such force it caused bruising. Ponder called the police and when the officer arrived, the abusive cop that bruised her arms spoke to him and she was arrested.
This is an outright abuse of power. The police chief is acting like he owns Texas. Both officers and the police chief should be fired and brought up on charges. As racial slurs were uttered to Ponder, this also qualifies as a hate crime with civil rights violations. The chief and two officers involved should also be sued. Cops like these make race relations in America very tense and difficult.
STORY SOURCE
Texas Police Chief Under Investigation for Arresting Black Pageant Winner and Allegedly Calling Her 'Black Bitch'
Updated Friday, May 26, 2017, 4:41 p.m. EDT: - The City of Commerce is doubling down on its suggestion that Commerce Police Chief Kerry Crews was not the man who referred to Carmen Ponder as a "black bitch," though still not denying that Crews was present as one of his police officers physically assaulted her and ultimately arrested her for refusing to be subjugated by Crews. Why Crews and the responding police officers would expect Ponder to apologize to Crews after she was followed and verbally attacked by a white man remains unclear. Ponder released the following statement to The Root via her attorneys:
Carmen S. Ponder was verbally assaulted and harassed by a motorist in a Wal-Mart parking lot located in Commerce, Texas. The motorist was upset that Ms. Ponder passed his vehicle which was being operated by his fourteen year old daughter. When Ms. Ponder refused to apologize to the motorist, or acknowledge his verbal tirade beyond stating "it's illegal" to allow a fourteen year old to operate a motor vehicle on a public highway, the motorist became even more upset and began directing racial slurs at Ms. Ponder. Without engaging her assailant any further, Ms. Ponder entered the Wal-Mart facility.
At the time she was accosted Ms. Ponder did not know who the man was that was attacking her. However, upon exiting the Wal-Mart, Ms. Ponder was approached by a plain clothes officer that flashed a badge and pointed to a man standing nearby stating "that is my chief and you'd better go apologize to him!"
Ms. Ponder understood the demand to mean that the man that had verbally attacked her in the parking lot earlier was Chief of Police Kerry Crews who then demanded an apology. Ms. Ponder did not understand the statement from the plain clothes officer to be a lawful command or any form of arrest or detention. She was not willing to apologize and attempted to continue to her vehicle when she was grabbed by the officer and pulled back toward the Wal-Mart entrance with enough force to cause bruising to her arms. Ms. Ponder immediately called 9-1-1 using her cell phone. When a uniformed officer arrived, he took a statement from the plain clothes officer and promptly placed Ms. Ponder in handcuffs. She was placed in the back of a police vehicle and taken to the local jail where she was later informed she was being charged with evading arrest or detention and held overnight.
Since the incident, the City of Commerce has issued a statement that Chief Crews was not the motorist that verbally assaulted Ms. Ponder. In a press release, the City suggested instead that Chief Crews became involved in the incident after being approached by one of the parties. Media sources have suggested the motorist was in fact Michael Beane, a school board member for the City. While Ms. Ponder acknowledges that it is possible that Crews was not the man from the initial verbal assault, the actions of Commerce Police Department in responding to the incident represent clear abuse of authority and violations of Ms. Ponder's civil rights.
Commerce PD officers immediately sided with the white motorist that referred to Ms. Ponder as a "black b*tch" and used the authority entrusted to their office to further the intimidation and harassment begun by the errant motorist. When Ms. Ponder declined to submit to the demeaning command that she apologize to her assailant, Ms. Ponder was brutalized and arrested by members of the Commerce Police Department and assigned a fraudulent criminal charge. The City has acknowledged that this took place in the presence and under the supervision of Police Chief Kerry Crews.
On behalf of Ms. Ponder we renew our demand that the false charges against her be dropped immediately and that after a full, thorough and impartial investigation the officers and/or city officials involved be appropriately punished. Ponder's attorney Lee Merritt posted the following on his Facebook page, pointing out that Crews possibly calling Ponder a "black bitch" is heinous enough, but Crews standing by as his officers assaulted her—and ultimately unlawfully arrested her—points to the white supremacist state violence that victimizing black people on a daily basis—specifically, the violent intersection of state violence and misgynoir.
As previously reported by The Root, Crews has been placed on administrative duty while an outside organization hired by the city investigates claims that he called Carmen Ponder a "black b*tch" and had her arrested...