The Body Language Of Madonna's Boyfriend Says He Is Not In Love With Her At All
(Who Could Be)
May 31. 2012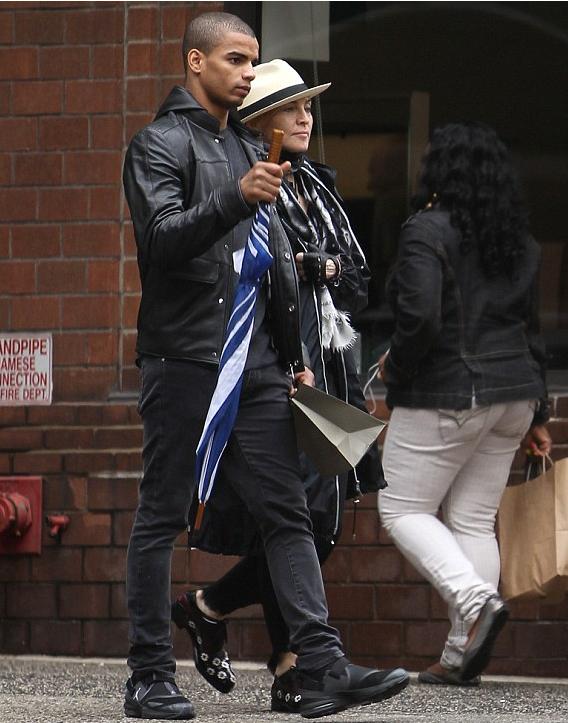 Madonna's boyfriend doesn't look happy. She should pay him to actually smile in pictures, as it gives away the game he doesn't want to be with her.
Recently published pictures of Madonna's latest boyfriend, who is on her payroll, reveals he is not in love with her or remotely interested on her on a genuine level (who in their right mind could be regarding someone so mean and horrible). He barely looks at her. His gaze is always somewhere else. It's like he is embarrassed to be seen with his mom her.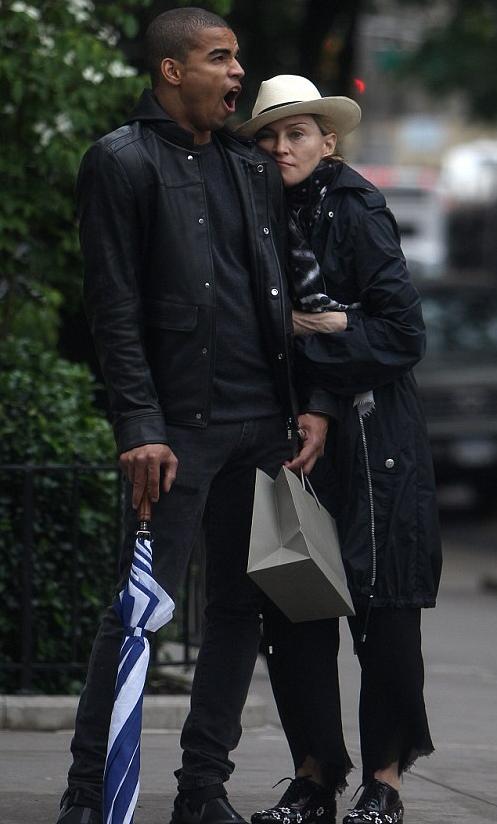 Bored to the point of yawning
He looks sad and miserable, like he wants to be somewhere else, but gives the appearance of someone tolerating something (for the money). Whereas she is completely clingy and desperate, in trying to get his attention. Too bad she didn't stage the pictures better, as people online are having a field day mocking her for trying to buy love, with someone who could clearly care less.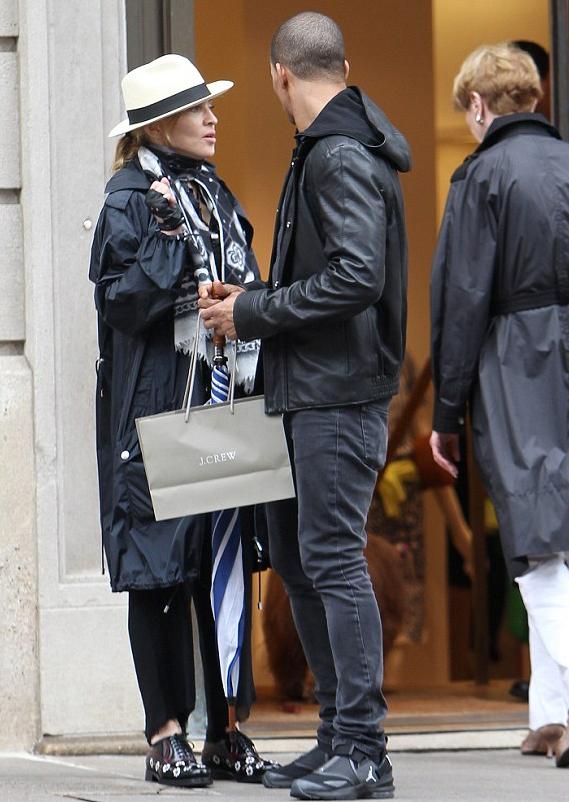 Still looking away from her
RELATED ARTICLES
Madonna Sets Up Photo Op With Paparazzi To Take Pics Of Her 14-Year-Old Daughter Smoking Cigarettes
Madonna Jealous Whitney Houston's Daughter Is Getting More Attention Than Hers
Flopped Albums And Failed Tours Indicate Madonna's Fanbase Is Gone
Rupert Murdoch's News Corp And Madonna Are Still Phone Hacking And With The Support Of The FBI
Rihanna's Rip Off Movie Battleship Bombs Badly As Judiciary Report Boycott Is Successful
Rupert Murdoch's Trusted Confidant Rebekah Brooks, Her Husband And Four Other News Corp Employees Charged In The Phone Hacking Scandal
News Corp's Executive Rebekah Brooks Arrested Again In The Phone Hacking Scandal
Rebekah Brooks Dangerously Tampered With National Security On Behalf Of Rupert Murdoch And News Corp
Renewed Outrage In Britain Over Rupert Murdoch's News Corp Phone Hacking Mom Of Murdered Missing Girl