The Break-Up Of Mary J Blige And K-Ci From Jodeci Led Her Straight Into A Bad Marriage With Kendu Isaacs Who Took Her Money
November 9. 2017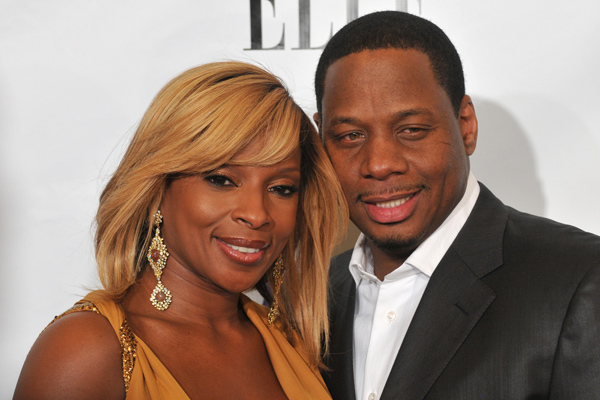 Mary J. Blige and Kendu Isaacs
R&B singer Mary J. Blige once dated Jodeci crooner Cedric "K-CI" Hailey. The two were in love and quite suited to each other. They were quite compatible, coming from similar backgrounds and as singers able to support themselves. However, the relationship had problems due to substance abuse. It was a beatable problem. They both needed rehab. They could have made things work, but they were too young, with too much fame to realize it.
Their substance abuse issues also impacted their music career at times, as they'd show up late or not at all, for interviews, appearances and shows. Things did spiral out of control. They eventually entered treatment programs years after their break up and improved their respective conditions, but it is a shame they didn't get help together.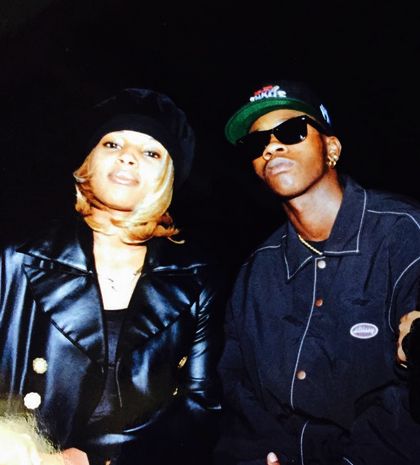 Mary J. Blige and K-Ci of Jodeci in the 1990s
Blige still cared for K-Ci and vice versa. However, she moved on with Kendu Isaacs, who was a married man with kids taken with her fame and money. Isaacs left his wife and moved in with Blige, with his kids in tow. Messing with a married man is a terrible idea. It always turns into something bad and heartbreaking. The marriage was problematic from the start. Isaacs became Blige's manager and made some poor business decisions that harmed her career. He repeatedly tries to take credit for Blige's success, but she was rich and famous 15-years before he became her manager. Her biggest successes were prior to Isaacs and she had him living in luxury in a $15,000,000 mansion in New Jersey. She paid for all of that with her own money.
Isaacs also cheated on Blige with one of their aspiring singers, Starshell, whom he spent $420,000 of her money on. That is infuriating. Now Isaacs is getting $30,000 per month in alimony in violation of their prenup, after he tried to demand $130,000 monthly, which was rejected by the judge. I've wondered would Blige have been happier with K-Ci in the long-term, as her current acrimonious divorce is the stuff of nightmares.
RELATED ARTICLES
Mary J Blige Hit With Big Alimony Payments That Will Be Spent On Her Husband And His Side Chick Who Already Secretly Received $420,000 Of Her Money
Singer Mary J. Blige Owes The Government $6,500,000 In Back Taxes After 9-Years Of Non-Payment
Mary J. Blige's Stepdaughter Briana Latrise Is In Love With Damon Dash's Son Boogie
Mary J Blige's Stepdaughter Insults Her On 'Growing Up Hip Hop'