The Mere Fact News Corp Executives Like James Murdoch Have Secret iPhones Says They Are Hiding Something
June 21. 2012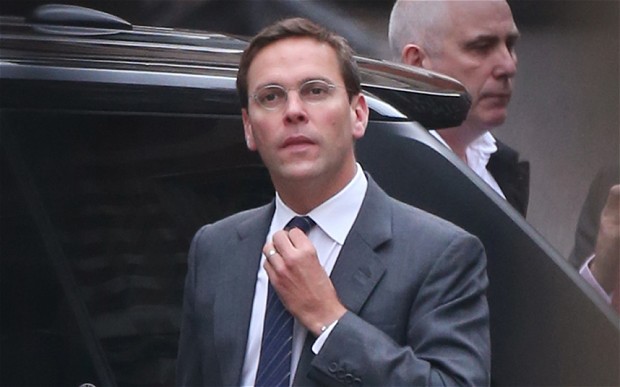 James Murdoch
[Article background: this is another in the series of phone hacking articles the Judiciary Report has published, regarding a scandal I broke first in October 2005, via a police complaint I filed with the Metropolitan Police in London, England. 46 people have been arrested by the Metropolitan Police since the time I filed the complaint. However, the Murdochs and other key conspirators remain free and the FBI has not arrested anyone, though the crimes began and continue in News Corp's New York headquarters]
A recent revelation in the phone hacking scandal revealed News Corp executives, such as James Murdoch, who is the son of CEO, Rupert Murdoch, have secret iPhones that were hidden from investigators. There mere fact anyone would need a secret phone says they are hiding something and in a case like this one does not have to guess it would be criminality.
Police are searching for the contents of these secret mobile phones for more evidence in the growing case that has already netted charges against two of Murdoch's top executives, Rebekah Brooks and Andy Coulson. James Murdoch should be arrested and charged as well, as emails and testimony reveal he has lied to the public, police and parliament about the crimes he and others have been committing at News Corp.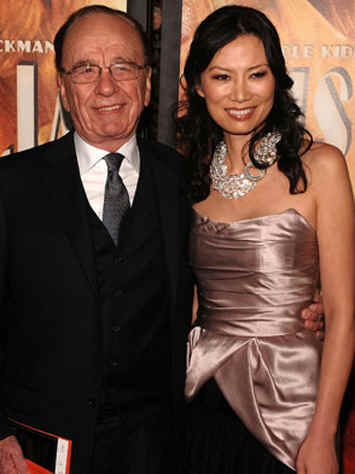 Rupert Murdoch and wife Wendi Murdoch
The Judiciary Report is of the belief the Murdoch family should not own Sky (network and satellite) in Britain, as they don't care about the country and are constantly insulting Britons and publicly so. They are an ungrateful, wretched family, as the British public made them quite rich by buying millions of copies of their newspapers each week, watching their films (20th Century Fox) and subscribing to their cable service (Sky).
Briton has millionaires and billionaires and Sky should go to a British native or someone in the commonwealth that has shown genuine interest and care regarding the country. The Murdochs are arrogantly behaving like Britain did something to them, when they are the ones breaking the law to criminally spy on people in everyway they can, even children who are murder victims.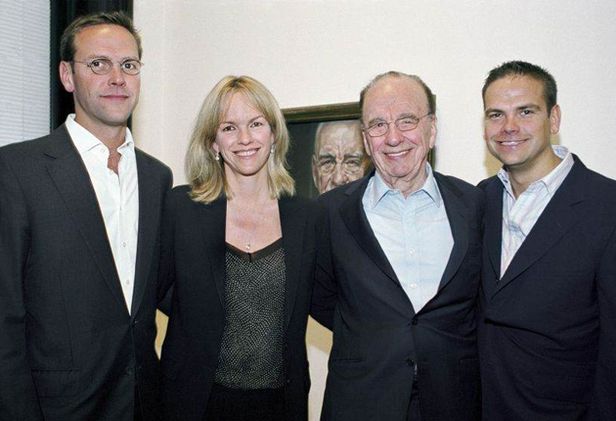 James Murdoch, Elisabeth Murdoch, Rupert Murdoch and Lachlan Murdoch are criminals spying on, robbing and defrauding people in the business world for undue financial gain, in violation of international law
The Murdochs need to adjust their stinking attitude and come in line with the facts - they are the offenders in this scandal and not just in Britain, in America, Australia and the Caribbean as well. Let's get something straight (unlike queen Lachlan Murdoch) you have no right to criminally spy on people as you have and continue to do. So stop pretending you are so outraged and offended, because you did this...
RELATED ARTICLES
Rupert Murdoch's Right Hand Man Andy Coulson Arrested For Perjury In The Phone Hacking Scandal
A Teary Eyed Rebekah Brooks And Her Coconspirators In The Phone Hacking Scandal Face First Court Hearing On Bail
Rupert Murdoch's Trusted Confidant Rebekah Brooks, Her Husband And Four Other News Corp Employees Charged In The Phone Hacking Scandal
Rupert Murdoch's Right Hand Man Andy Coulson Arrested For Perjury In The Phone Hacking Scandal
Rupert Murdoch Consistently Tries To Control World Leaders Via Manipulation, Blackmail And Threats
The Greedy Murdoch Family At News Corp Hired A Hacker To Sabotage Rival Channel ITV Digital Causing It To Collapse
Rupert Murdoch's News Corp Is Under Investigation For Computer Hacking And Corporate Theft
Rupert Murdoch Is Being Investigated By The Government For Using 'Mafia Tactics' On Rivals
Rupert Murdoch's News Corp Spying On People With Drones
The FBI Corruptly Granted "Sovereign Immunity" In The Aisha v. FBI Case
Rupert Murdoch Finally Admits His Company's Phone Hacking And Wiretapping Crimes
How To Protect Yourself From Being Spied On In Your Home Through Your Webcam Or Mobile Phone
Computer Technician Secretly Spied On Customers In Their Homes While They Were Naked
Leading Rental Company Facing Lawsuit For Spying On People In Their Homes Through Their Laptops