The Migos Cite Racism After Being Thrown Off Delta Flight (Video)
July 13. 2017
The rap group the Migos were thrown off a Delta Airlines flight departing from Atlanta, Georgia to Des Moines, Iowa this past weekend. Video emerged of the trio and their manager after they were escorted off the plane and barred from re-entry. The captain and the rest of the flight crew made the decision to boot them from the flight.
The Migos cited racism and their manager, who is white, threatened to sue over the incident, as it placed them in danger of missing a concert appearance, which would have cost them six figures. Delta stated the group refused to follow cabin crew instructions to put away their phones and place bags in the overhead bins. The group also refused to put on their seatbelts and remain in their seats.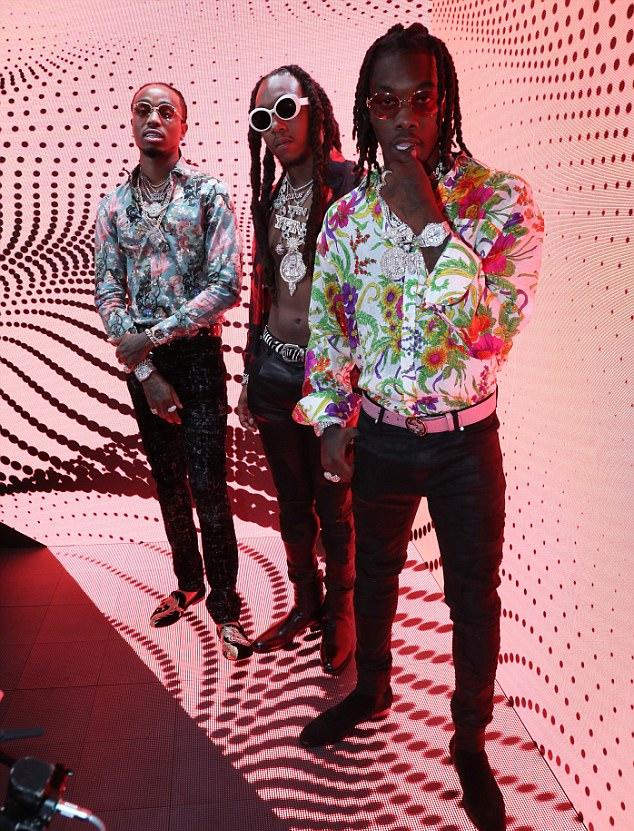 The Migos
For these reasons the Migos were escorted off the flight and not permitted to board it again. However, Delta arranged for the group to fly on another plane and they arrived in time for their concert. The group thanked Delta on their social networking page for getting them to the concert on time.
Side Bar: I only have one question, the plane the Migos were booted off, was Chris Brown the pilot (LOL). You know Chris is still salty about his ex-girlfriend Karrueche Tran dating Migos rapper Quavo, who was one of his good friends. If Chris and Quavo ended up on the same plane, I'd feel sorry for the flight crew.
STORY SOURCE
Migos Kicked Off Delta Flight as Manager Claims Racial Profiling
July 7, 2017 - Rap trio Migos was removed from a Delta flight on Friday from Atlanta, Georgia, to Des Moines, Iowa, on their way to a concert. Their manager is claiming the airline racially profiled group members Quavo, Offset and Takeoff after the plane returned to the gate to remove them from Delta Flight 1532.
TMZ first reported the news, with their manager telling the outlet that the three members were in first class, and Takeoff's bag was on the ground and not in the overhead bin. A rep for Migos could not be reached for comment. Delta said in a statement to PEOPLE that the group was removed because the customers "repeatedly refused to follow crew member instructions to buckle their seat belts and stow carry-on items in the overhead bins."
Migos posted a video to their Instagram account showing them onboard a new flight they had solely to themselves. "RIGHT IS RIGHT WRONG IS WRONG," Migos wrote in the caption. "Thanks @delta For Making It YOUR job to get US to our concert On TIME!!! W H O L E P L A N E."...