The Mismanagement Of The FBI
May 31. 2012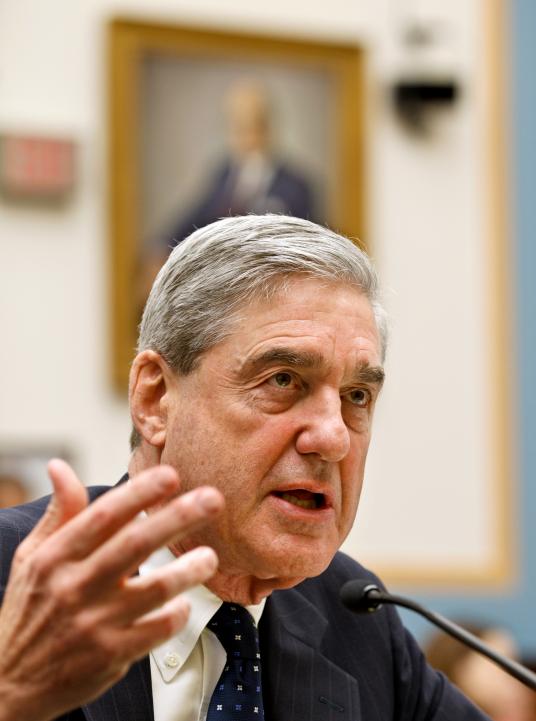 Robert S. Mueller
The mismanagement of the FBI, has cost America plenty. Approximately $8 billion a year in budget, with next to no results to show for it, making it a rip-off. Terrorism cases have widely been criticized by the press as frame ups of stooges, to aide the FBI in meeting arrest quotas, while the real terrorists run free. The FBI absolutely failed regarding several dangerous terrorists, such as the 9/11 hijackers, Nidal Hasan and Umar Farouk Abdulmutallab, who made an awful mark on the unsuspecting nation.
FBI Director Robert S. Mueller has also damaged relationships of agents, via his ridiculous, nonsensical policy of forcing agents to uproot their families, children included, to move to Washington, DC to work at the Federal Bureau of Investigation's headquarters. Families have been pushed to the limit, relationships strained, kids displaced, divorce papers filed, as a result of this stupid policy Mueller enacted, when agents who known their local communities would be more effective at home, rather than in the nation's capital.
The FBI is routinely hauled into and slammed in congress for unconstitutional criminal activity, such as extensively and illegally spying on the American people and covering up cases for corrupt reasons. FBI agents and executives have quit the agency, when they discovered the criminal activity Mueller has been getting up to and ordering others that work at the Federal Bureau of Investigation to carry out, in violation of U.S. and international law.
It has created a brain drain at the Federal Bureau of Investigation. FBI employees who have left the agency have also commented that Mueller is very mentally ill. Yet, the U.S. Congress keeps madman Mueller in the post, which is going to lead to a terrible international scandal.
RELATED ARTICLES
Why Does Congress Repeatedly Allow The FBI To Stonewall The Legislature
Rupert Murdoch's News Corp And Madonna Are Still Phone Hacking And With The Support Of The FBI
The FBI Is Unlawfully Operating In Foreign Countries Without The Consent Of Host Governments
New Book On The Fast And Furious Scandal Implicates Eric Holder And The FBI In A Cover Up That Killed U.S. Agents
Report: The FBI Has Been Beating, Torturing And Threatening To Kill American Citizens If They Will Not Become Snitches (Informants)
The FBI Violating The Home Life Of Innocent People For Political Gain
FBI Director Robert S. Mueller Alarms People By Stating It Is Okay To Kill Americans
Senator Demands FBI Investigate Rupert Murdoch For Hacking Rival & Stealing Their Copyrights
CBS News Confirms That FBI Director Lied To Congress About Carrier IQ Spying
How To Protect Yourself From Being Spied On In Your Home Through Your Webcam Or Mobile Phone
Computer Technician Secretly Spied On Customers In Their Homes While They Were Naked
Leading Rental Company Facing Lawsuit For Spying On People In Their Homes Through Their Laptops
Truth Comes Out In School Webcam Spying Case
The FBI Raids Wrong House Holding Woman And Daughter At Gunpoint After Chainsawing Off Door
The FBI's Computer System Is Still A Monumental Failure That Is Once Again Behind Schedule