The Obamas Lowered The Tone Of The White House Via Poor Decision Making And Consorting With Criminals
December 14. 2016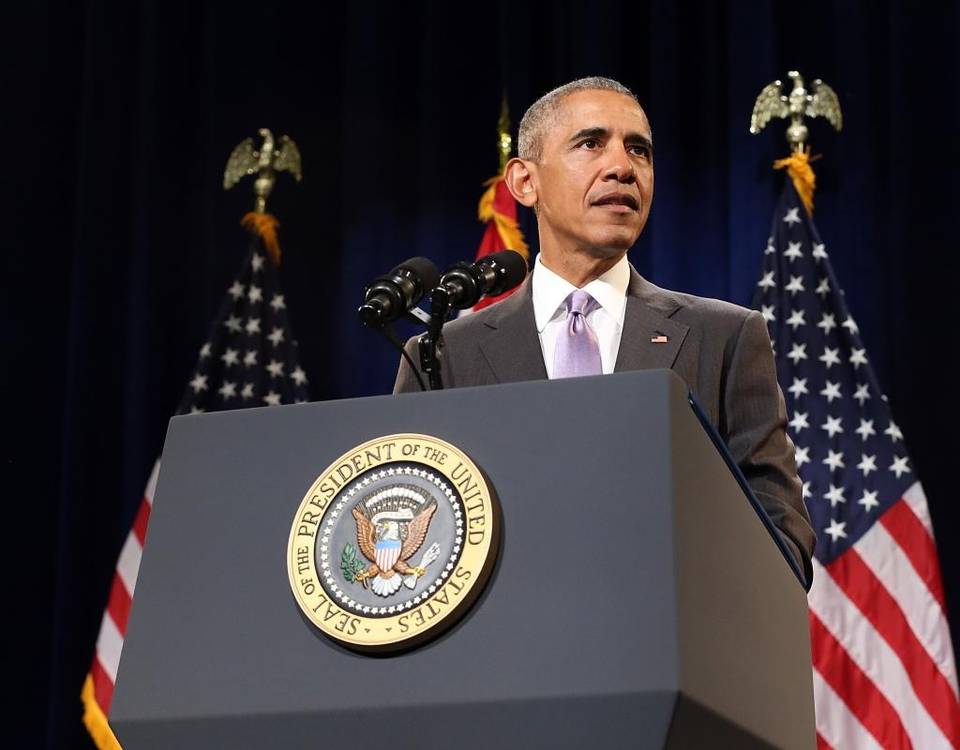 Barack Obama and his family are highly educated people, which makes it all the more baffling the people they choose to promote and consort with at the White House.
U.S. President, Barack Obama, lowered the tone of the White House via poor decision making, regarding those he chose to associate himself with in office. Murderous, violent, thieving rapper, Jay Z, arrogantly sitting in the President's chair in the White House, was disgraceful. It was not a good look. The symbolism of it all was ugly, as by virtue the President's chair is supposed to represent the best of America, which Jay Z certainly is not in any fashion.
Obama recently invited felonious, pro-rape rapper Rick Ross to the White House to watch movies, which caused his prison ankle monitoring bracelet to go off. Ross brutally assaulted two men with a gun, has been threatening the lives of people he deems enemies and releases music promoting date rape and drugging women. Yet there was this disgraceful, blasphemous, thieving, violent rapper in the White House, an honor usually reserved for the nation's finest - not its worst.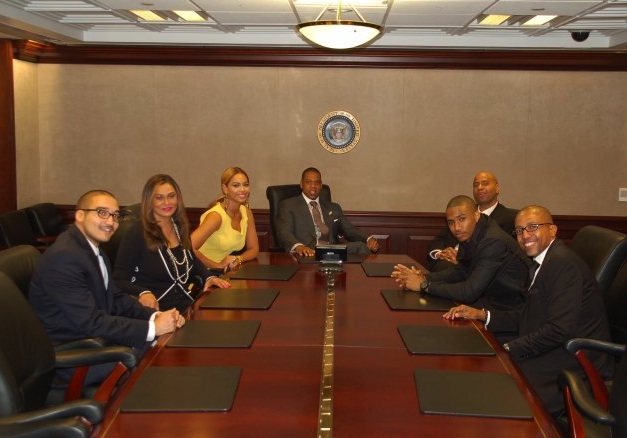 Convicted felon and crooked rapper, Jay Z, at the White House sitting in President's chair in behavior that is common, arrogant and ill-mannered
Obama's 18-year-old daughter, Malia, has been photographed engaging in illegal drug use and underage drinking, not to mention vulgarly twerking. None of this was appropriate for a head of state's daughter. Other people can get away with it, but someone of her stature cannot do so. She has certain responsibilities to set a good example and conduct herself in an exemplary manner, which I know she is capable of doing. However, with her father and mother surrounding her with degenerates like Jay Z, Beyonce, Rihanna and Rick Ross, we really shouldn't be surprised that she is behaving in this manner.
In fact, the Obamas have been slammed online for repeatedly inviting violent, misogynistic criminal rappers to the White House. There are so many accomplished people in America, yet the Obamas keep surrounding themselves and their children with degenerates who profanely insult and physically abuse others (see related article below).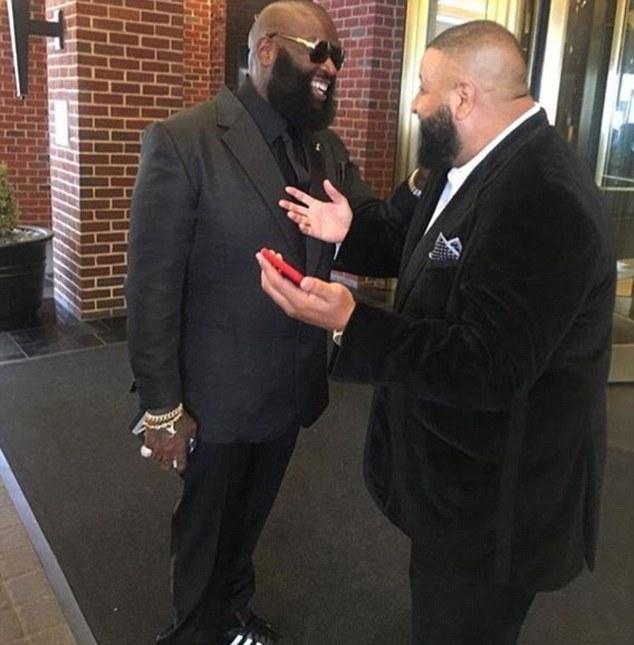 Rick Ross and fellow degenerate DJ Khaled at White House. Ross has been arrested on a host of drug, marijuana, gun, kidnapping and assault charges in separate incidents.
These acts all lowered the tone of the presidency. Thanks to Obama the chances of America electing another black president is very slim. Obama became so arrogant, merciless and bumptious in office, showing off in people's faces with questionable conduct, it led to the populace not voting in favor of his polices continuing via failed presidential candidate, Hillary Clinton.
The public is going to have second thoughts about electing another person of color again thanks to Obama's behavior in office. Obama should have approached the job with humility, open-mindedness and a conciliatory tone, utilizing a willingness to compromise with the other side of the aisle. Instead it was: I'm the president and if you disagree with my views or don't do what I say I will vindictively and irrationally try to destroy your career, finances and privacy.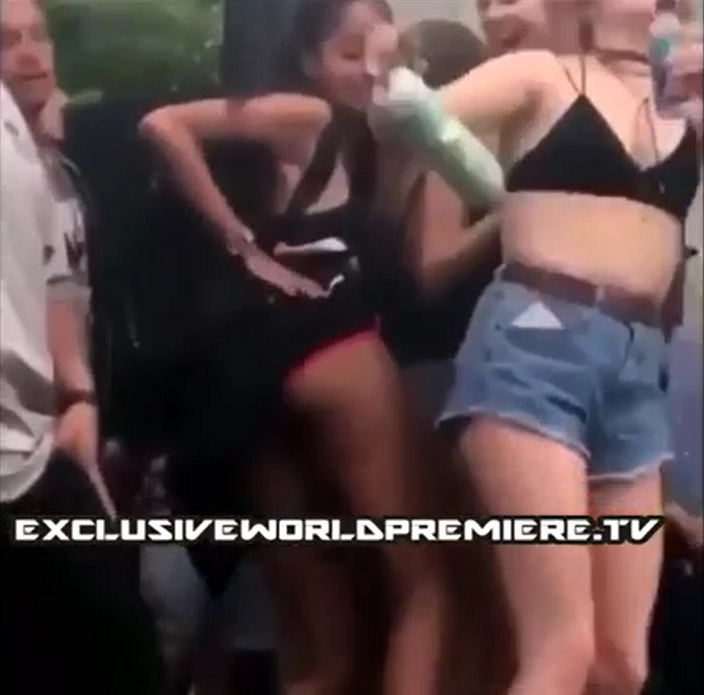 Malia Obama exposing her butt and twerking in public at music festival
High profile incidents, such as the IRS targeting conservatives scandal, have proven if someone publicly writes or says something critical of Obama or his family, he goes on the war path like an unhinged person, having them fired from their jobs and trying to destroy their lives. There's something very wrong with that behavior. It is sick.
Who on God's green earth do they think they are that people can't peaceful agree to disagree with them. What crazy world do they live in that everyone must speak and write glowing things about them or face losing their jobs/income and have their privacy invaded by the FBI and NSA. It's very Nixonian in nature.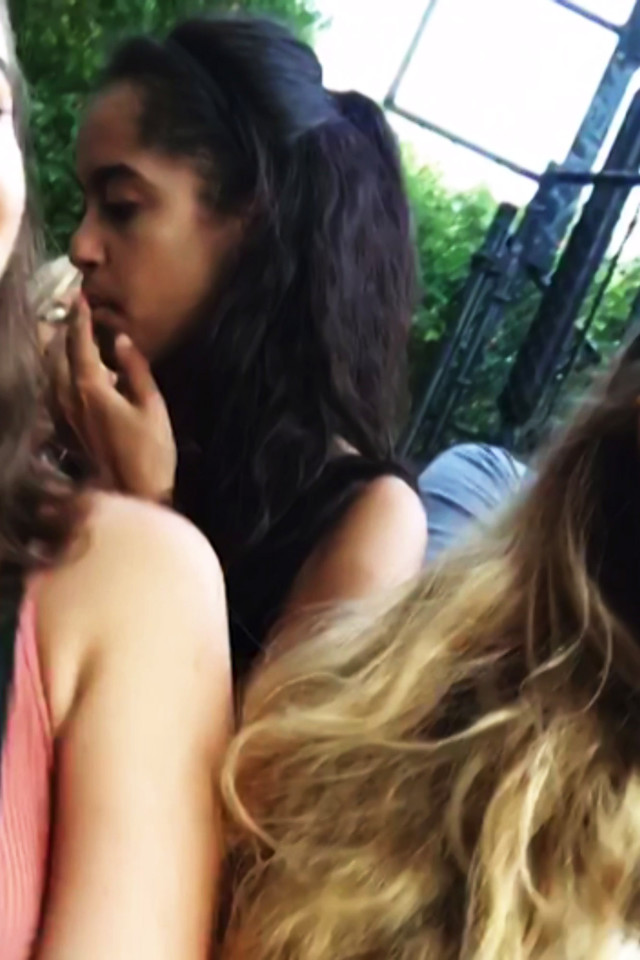 Malia Obama smoking marijuana at music festival
The irony is Congress is going to make the Obamas lives hell after he leaves office, due to the damage he caused while in the White House. All the spiteful tangents and witch hunts he went on in office, will be returned to him at the hands of an angry Congress, who will begin to expose his unlawful conduct in office. Out of spite and arrogance, Obama went after people he should not have, misusing federal resources and taxpayer money to vindictively launch attacks against rival politicians, among others. When the dirt Obama did in office starts coming out, Congress is not going to be particularly kind or accommodating.
Once again, when a person goes into public office, it is best to be humble and kind to others, not letting ego take over in doing unkind things just because you think you can, because there will come a time when one is out of office and have to deal with the formidable political enemies one has made.
STORY SOURCE
Michelle Obama's Promotion of Misogyny and Date Rape
October 16, 2016 - Michelle Obama laid into Donald Trump for his lewd locker room remarks about women as follows: "I can't stop thinking about this. It has shaken me to my core in a way I could not have predicted" -- whereupon the White House warned Trump to not retaliate against the First Lady. "And the White House on Thursday advised that Trump continue to steer clear of the president's wife, suggesting that an unprecedented attack on the first lady is a surefire way for the GOP nominee's standing to plummet further."
Well, Eric Schultz (and presumably Barack Obama), here is what you can do with your warning. Donald Trump's statements, which were probably empty boasts in contrast to Bill Clinton's well-known behavior, were indeed lewd and unacceptable. While two wrongs do not make a right, Michelle and Barack Obama have openly promoted rap artists who glorify misogyny, sexual objectification of women, and even date rape. That's right; I am indeed calling out our country's sorry excuse for a First Lady for her and her husband's deplorable legitimization of the most despicable misogynistic language on earth.
In April 2016, the Obamas invited numerous rap artists to the White House to discuss Barack Obama's "My Brother's Keeper" initiative while recognizing them for their "artistic" contributions to minority communities. The rappers whom the Obamas promoted with these invitations include:
Rick Ross's, "U.O.N.E.O." glorifies date rape with the lyrics, "Put molly all in her champagne/ She ain't even know it / I took her home and I enjoyed that/ She ain't even know it." While Ross denies that this was his intended meaning, "molly" is slang for Ecstasy, a well-known date rape drug, and the context of "molly" in his lyrics shows clearly that a man put it into a woman's drink without her knowledge or consent so he could have sex with her. Ross' "Same Hoes" is meanwhile not about agricultural implements as shown by its lyrics, which consist primarily of the F word, a variant of the N word, and "hoes."
Common, whose "Go!" includes, "And a ooh baby she liked it raw and like rain when she came it poured" along with a variant of the N word and even more sexually explicit lyrics. Jay Z, who proclaims, "I've got 99 problems and a b***h ain't one."
Michelle Obama called out Trump's remarks with the words, "What message are our little girls hearing about who they should look like, how they should act?" Nicki Minaj, another rapper whom she and her husband brought to the White House, answers that question in "Hey Mama," "Make sure mama crawls on her knees keep him pleased rub him down be a lady and a freak" and also "Yes I do the cooking/ Yes I do the cleaning/ Yes I keep the nana real sweet for your eating/ Yes you be the (boss) yes I be respecting." It doesn't take a feminist to dismiss these words as belonging in a fundamentalist "Islamic" country, assuming that they ever belonged anywhere at all.
Lifezette.com adds, "And of course, who could forget about the Obamas' cozy relationship with Jay Z and Beyoncé, who have been guests of the president and first lady on multiple occasions?" Jay Z joined Beyoncé in "Drunk in Love". The lyrics include, "Slid the panties right to the side/ Ain`t got the time to take drawers off" and "We sex again in the morning, your breasteses [sic] is my breakfast."
Beyoncé's "Partition" includes far cruder and more explicit language, whose sole redeeming virtue is to remind everybody that Hillary's husband actually did what Donald Trump talked about. "He popped all my buttons and he ripped my blouse/He monica-lewinski'd all on my gown," to which she adds, "Hand prints and good grips all on my ass." Beyoncé is certainly No Angel as shown by this line: "First, both of my legs go back on your head/ And whatever you want, yeah baby I'll bet it comes true.
The phrase, "Right message, wrong messenger" applies perfectly here. While Donald Trump's previous statements were crude, coarse, and lewd, nobody who promotes and mainstreams misogyny, subservience of women, and date rape has the moral standing to condemn them. Michelle Obama's words also come across as an obviously partisan attack noting her total silence on Bill Clinton's misogyny and sexual exploitation of women, as well as Hillary Clinton's complicity in the same.
http://www.americanthinker.com
RELATED ARTICLES
Heads Of State Should Act Moderately And In A Conciliatory Manner While In Office
Video Of President Obama's Daughter Malia Obama Smoking Marijuana
President Obama's Daughter Malia Caught Smoking Marijuana (Photo)
Malia Obama Looks Like Someone In The Grips Of Addiction