The Oscar Pistorius Murder Case Explodes With Claims Of An Affair, Steroids, Alcoholism And His Girlfriend's Skull Being Crushed By Cricket Bat
February 18. 2013
The Oscar Pistorius criminal case, regarding the shooting death of the double amputee Olympian and Paralympian's girlfriend, model and law graduate, Reeva Steenkamp, has taken some very serious and sad turns, as leaks in the press reveal explosive claims. Last week, on February 16, 2013, in the article "Oscar Pistorius Cries In Court As Charges For Killing His Girlfriend Changed To Premeditated Murder (Video)" the Judiciary Report stated, "The police have labeled it 'premeditated murder' due to something they have in their evidence files leading them to believe it is so."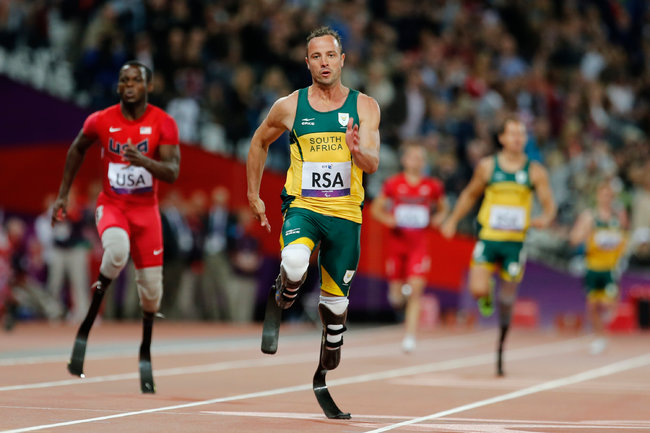 Oscar Pistorius (center)
It appears the smoking gun in their evidence files has arrived, as the following day it was stated in the press, a cricket bat with blood on it was found at the crime scene, the track star's mansion in Pretoria, South Africa and the victim, Steenkamp, was found with a crushed skull and four gunshot wounds (to the head, hip, hand and chest). It is going to be very difficult to explain a crushed skull in a court of law.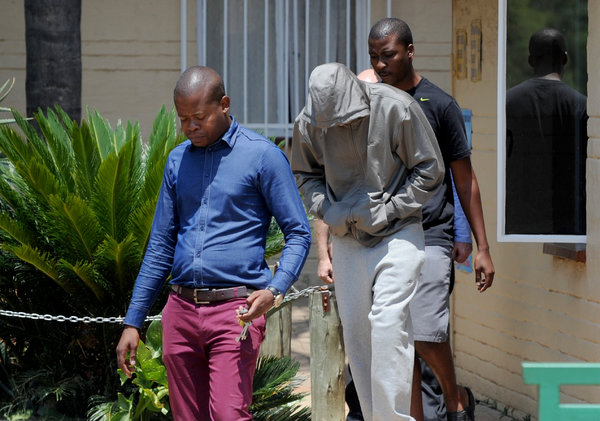 Pistorius being perp walked
In a previous interview, prior to the shooting, Pistorius stated he keeps a cricket bat behind his bedroom door, an AK-47 machine gun by the window and a pistol by his bed, in crime plagued South Africa, where the rich have experienced a higher than usual amount of home invasion robberies.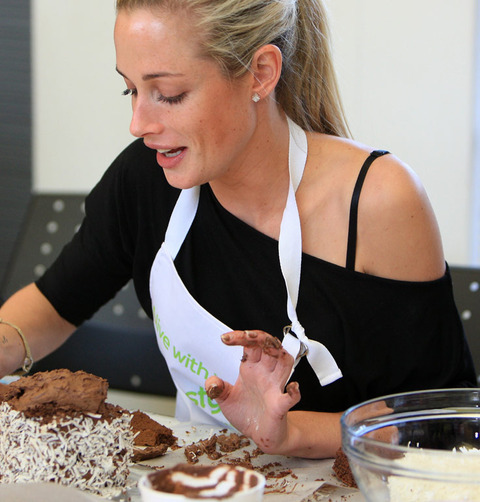 What also complicates this tragic case is an allegation in the press today that late night texts and tweets between Skeenkamp and ex-boyfriend, South Africa rugby player, Francios Hougaard, enraged Pistorius. Some are attempting to label her death a crime of passion on Valentine's Day. Steenkamp's iPad is being held as evidence regarding the claim.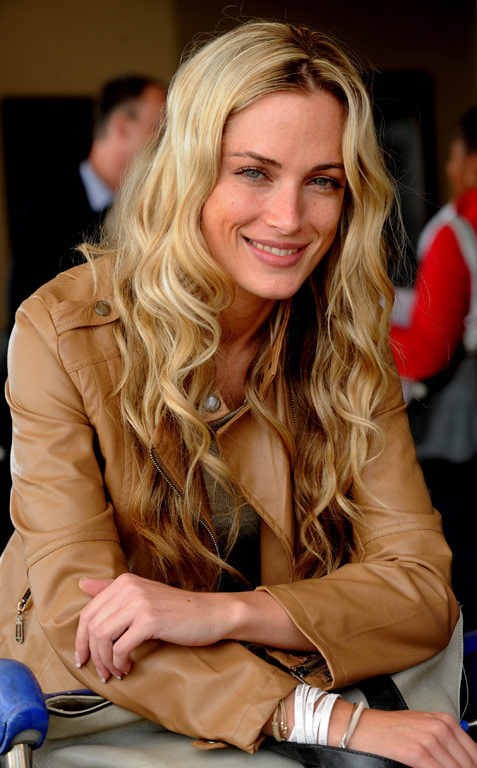 To any man, especially a disabled man, often discriminated against by society, due to closed minded people, who would make a person with said medical condition feel like less of a man, being cheated on is devastating. However, one must always control one's response to such situations, keeping things in perspective and knowing you are just as good as anyone else.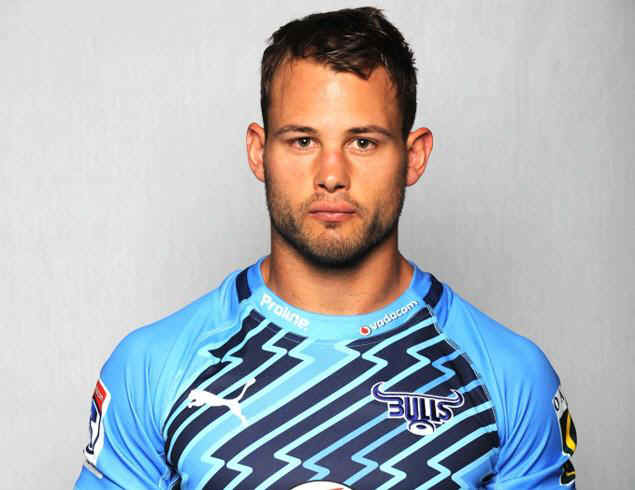 Francios Hougaard
The trouble does not end there for Pistorius, as it is also being reported the sprinter's home contained steroids and police ordered be tested for its use. If this is in fact the case and these allegations of cheating prove true, Pistorius could be stripped of the medals he has won in competition.
Another report exists that excessive amounts of alcohol were found in Pistorius' home - a property police repeatedly were called to during "domestic violence" incidents. Three people have come forward in two separate allegations, stating Pistorius was drunk and threatened them. In a case involving two women at a Kings of Leon concert, they stated he was drunk, verbally abusive, called them lesbians and pushed them.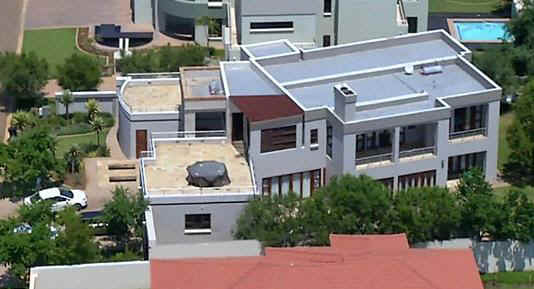 Crime scene inside Pistorius' Pretoria mansion in South Africa
In another incident, a friend of Pistorius' ex-girlfriend stated the athlete threatened to break his legs, believing something was going on between the two of them. He stated he was called to a meeting with police "colonels" where Pistorius showed up with a black eye, from getting into a fight with a friend the night before.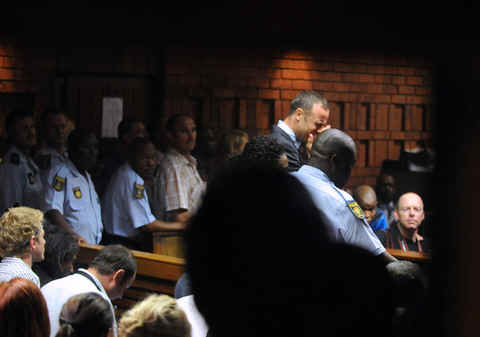 Pistorius crying in court
If all of the aforementioned points are entered into court record, Pistorius will be in serious legal trouble and could lose his freedom. The picture it paints is one of an angry athlete, using steroids, getting drunk, having violent confrontations with female members of the public and harboring suspicions of girlfriends cheating on him. The irony is, prior to Steenkamp's death, Pistorius was repeatedly referred to in the press as a womanizer.
RELATED ARTICLE
The Positives And Perils Of Fame
STORY SOURCE
Police find bloodied cricket bat at Oscar Pistorius home: report
Now, Oscar Pistorius accused of assaulting two women in 2011 rock concert