There's A Reason Chris Brown Won't Stop Seeing Karrueche Tran And It's Going To Make Rihanna Mad...
October 29. 2012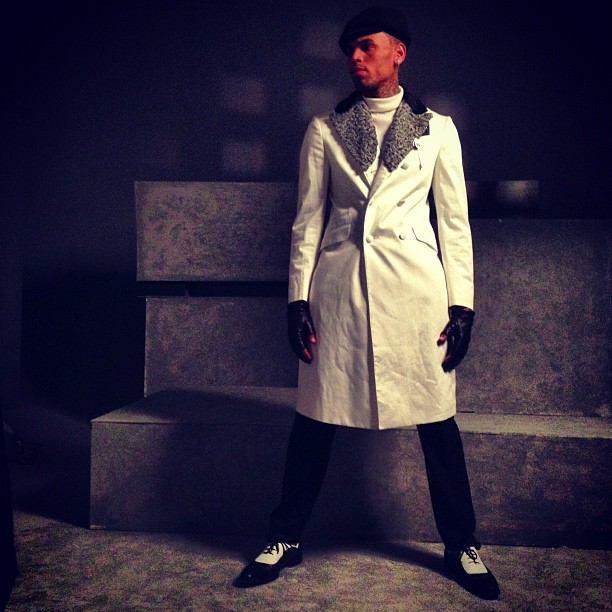 Chris Brown
It seems singer Chris Brown has a big mouth (and so do his friends). One of my credible sources informed me he and Rihanna are still together and fighting each other (literally). They are going to slip up one day and cause another scandal like they did in 2009. But I digress...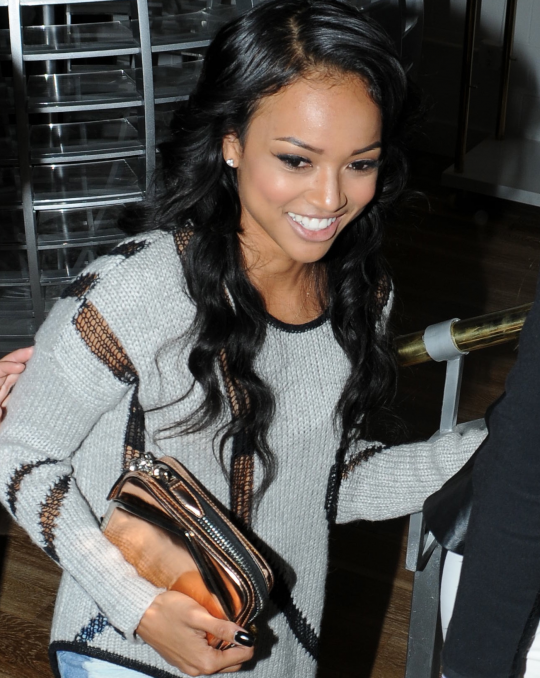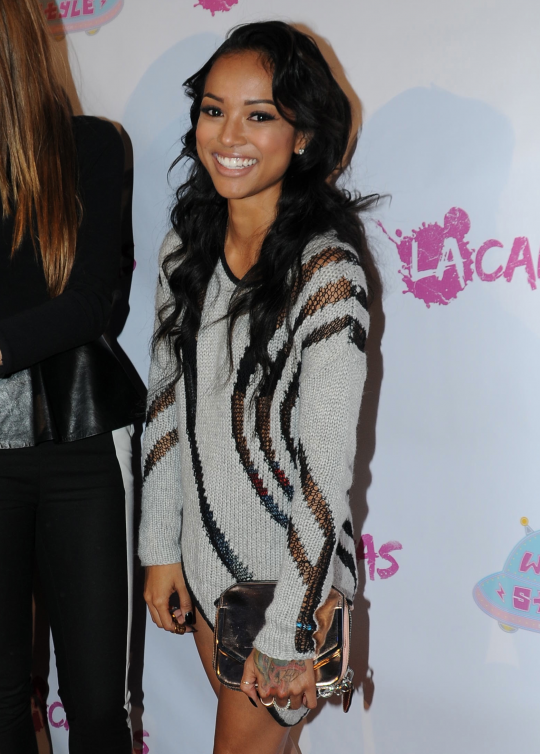 Karrueche Tran
The reason Brown has not stopped seeing his other girlfriend, Karrueche Tran, whom the singer publicly claimed he dumped, is because he prefers her in bed to Rihanna. There you have it ladies and gentleman. This so called man, who is behaving like a boy, is stringing along two women, because he has "history" with one and prefers having sex with the other. For all Rihanna's talk and bragging about sex in interviews, Tran is his preference.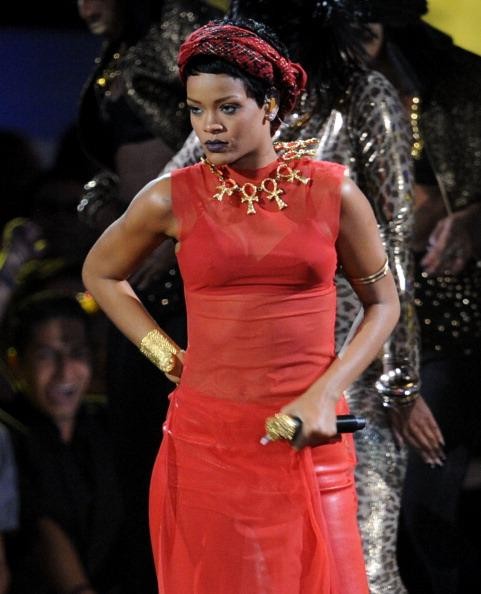 Rihanna
Ironically, weeks ago, Brown made the announcement that he has broken up with Tran so as not to hurt her via his "friendship" with Rihanna, but that's exactly what's happened, as she is being mocked by Rihanna's friends for still driving the Porsche he bought, accepting gas money from him, sneaking in his house at night then leaving in the morning wearing the same clothes and now living in his second property, a West Hollywood condo.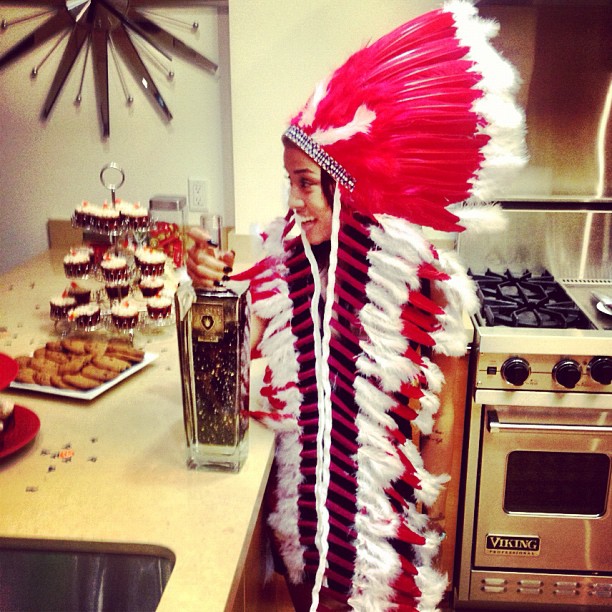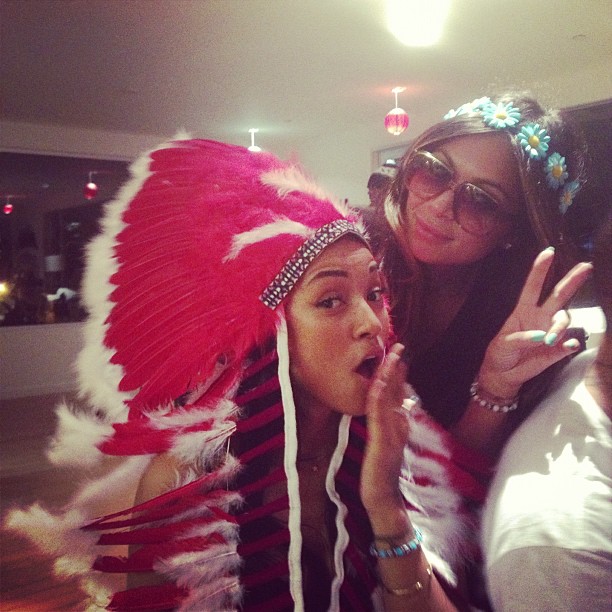 Karrueche in Chris Brown's condo
In fact, Tran tweeted photos of herself at his condo that Rihanna saw, as she is obsessed with Tran's every move, particularly where it concerns Brown, who has managed to convince her that nothing is going on between him and Karrueche and he is just helping her get on her feet (more like on her back). Brown was also spotted taking Tran out to dinner this past Friday at Wokcano in West Hollywood.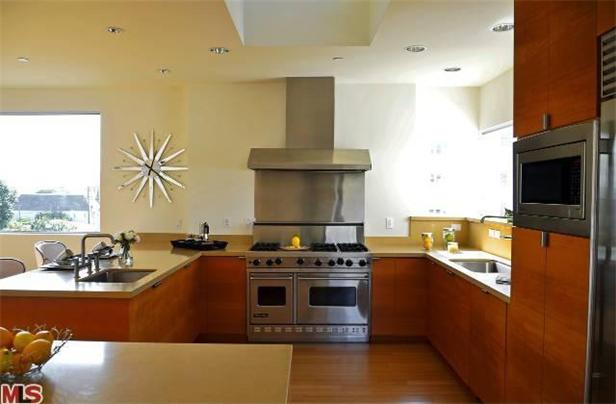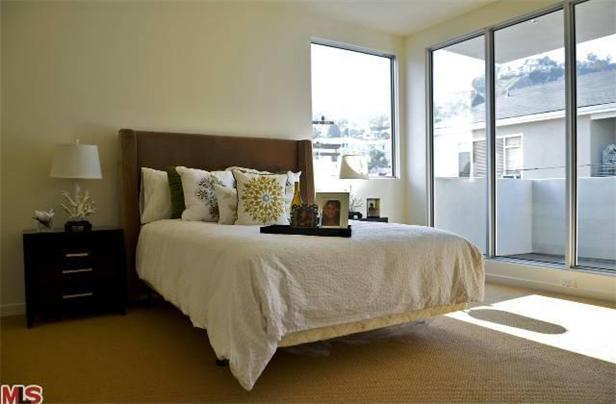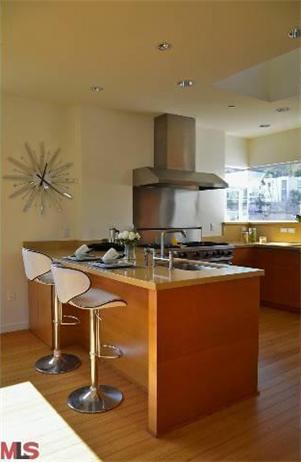 Chris Brown's condo is currently on the market for sale. There were many complaints from neighbors regarding his behavior in the building.
I was informed that Brown's public split with Tran was due to Rihanna's ego and disdain for being perceived as his "jumpoff" and Karrueche his girlfriend. Now the roles have reversed and Rihanna is still ticked off, as Brown's conduct is publicly humiliating her to an even greater degree. It's amazing that they are fighting over Brown like this...considering there are other women in the picture...
Rihanna getting her wacky weave blown back by marijuana. She is also known to do hard drugs like cocaine.
Meanwhile, Rihanna's drug and alcohol use continues to spiral out of control. This Chris Brown love triangle isn't helping matters, as she is indulging in illegal substances to forget what he is doing, the deplorable things she has done in the industry with different married men and women to get ahead. Rihanna's drug and alcohol habits have rubbed off on him as well, but Brown is not using to the degree she is, nor is Tran.
RELATED ARTICLES
Chris Brown Holding Rihanna's Belly But Is It Gas Or Is She Pregnant As Some State
Rihanna Had Sex With Ashton Kutcher And Was Spotted At His House Late Last Night
Rihanna Uses Mean Racial Slur In Reference To Chris Brown's Girlfriend Karrueche Tran (Photo)