Tidal Loses Three More Executives
August 5. 2015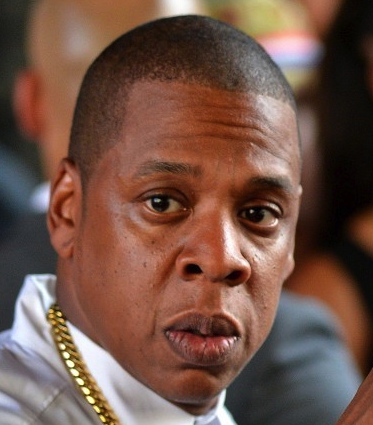 Jay Z
The music streaming service "Tidal" founded by industry copyright infringers Jay Z (Shawn Carter) and Madonna, suffered another blow as two more executives left the failing company (Zena Burns, Jeff Geisler and Jennifer Justice). Thus far nearly three dozen employees have fled Tidal, under a wave of massive public criticism and financial losses.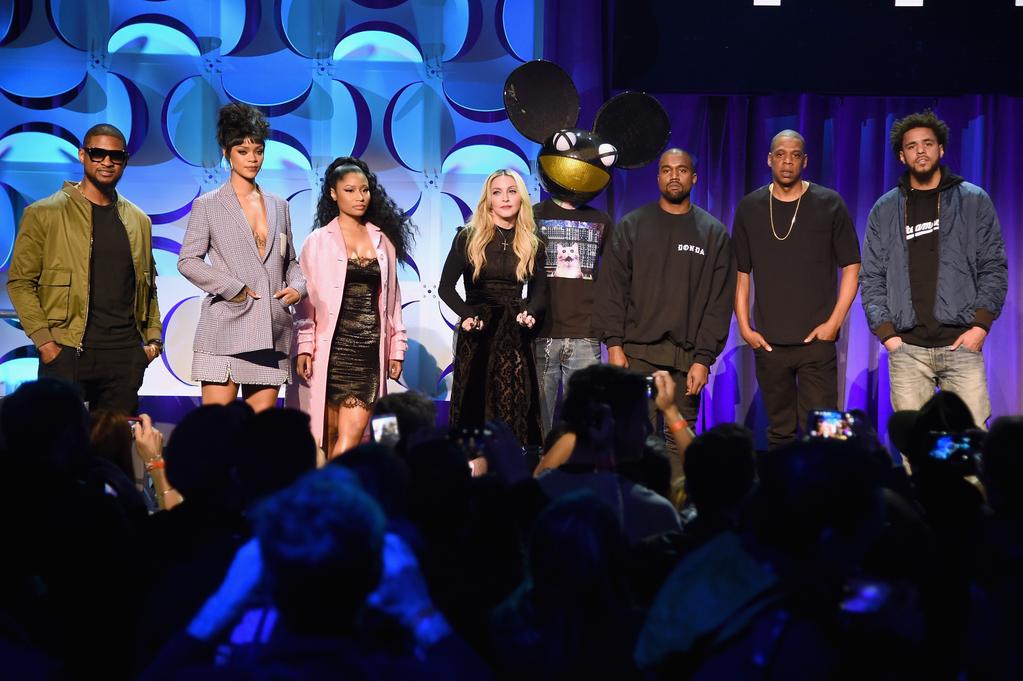 Usher, Rihanna, Nicki Minaj, Madonna, Deadmau5, Kanye West, Jay Z and J Cole (also known as Hollywood's self-professed "Illuminati")
Tidal is hemorrhaging money and failing to compete with Spotify, the company whose business model and software they ripped off to create their music streaming company. The launch of Apple Music streaming became the nail in the coffin for Tidal and a bitter Jay Z began lashing out more than ever.
RELATED ARTICLES
Serial Copyright Thieves Beyonce And Jay Z Sued For Stealing 'Drunk In Love' And Even Including A Clip Of The Original Artist's Voice On The Track
Rihanna Slammed For Stealing The Song 'B***h Better Have My Money' Which Is The Latest In A Long Line Of Thefts (Audio Comparison)
Apple Lunches Its Music Streaming Service With Drake As The Face Of The Product That Is Set To Crush Jay Z And Madonna's Tidal
Pharrell Williams Is A Chronic Copyright Thief But Is Protesting $7,300,000 'Blurred Lines' Verdict Obtained By Marvin Gaye Estate
Jay Z And Madonna's Failing Tidal Music Service Is Hemorrhaging Money While Inadvertently Increasing Rival Spotify's Revenues
Mainstream Publications Rip Jay Z And Tidal Streaming Service To Shreds Implying He Is Suffering From Delusions Of Grandeur
Congress Reintroduces Songwriters Equity Act Legislation But Will It Stem The Wave Of Copyright Infringement In Hollywood
Snoop Dogg's Son Slams Jay Z, Beyonce, Rihanna And Madonna For Being Greedy And Not Caring About The Public (Tidal)
Jay Z And Madonna's Tidal Officially Branded A Bad Business Move And Flop By The Mainstream Press
Another Top Executive Leaves Jay Z And Madonna's Failing Tidal
Jay-Z And Mary J. Blige Sued For Stealing Song