Tiny Files For Divorce From Rapper T.I. After Years Of His Cheating
December 29. 2016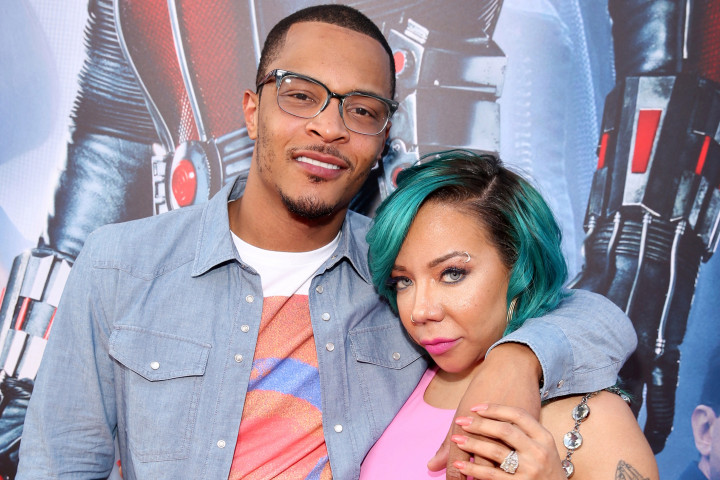 TI and Tiny
Adulterous rapper, T.I., real name Clifford Harris, has been hit with divorce papers from his longsuffering wife, singer Tiny (Tameka Harris nee Cottle). T.I. has treated his wife disgracefully. She was with him before he became famous. She supported the family while he was in jail (twice).
When he was released from prison, she used her industry contacts to help him land a record deal. She showed him how to get music publishing. She bore his children. And what did she get for that loyalty and support - T.I. cheating on her with STD carrying groupies and Instagram models (herpes, Chlamydia).
T.I. even allowed one of his mistresses, Analicia Chaves, to put her name on his hotel suite this year, as an approved guest, acting like she is his wife. Completely disrespectful. T.I. is a disloyal man, who clearly shows no loyalty to those who help him in life. You will find those who brazenly do these things end up having the roughest time in life. He is so ungrateful and disloyal.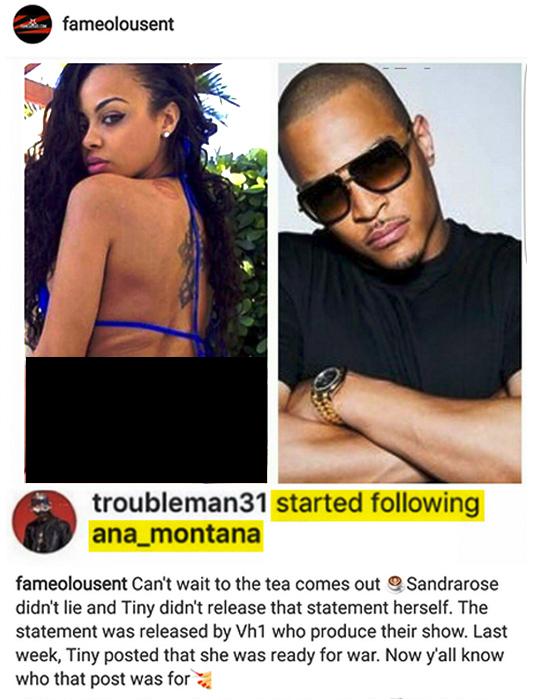 A post on Instagram about TI following his mistress Analicia Chaves (Photo redacted by the Judiciary Report).
When someone is good to you, do not repay that with evil, because it will bring bad on you. God doesnít sleep and there is a price to pay. You need to ask God for forgiveness and apologize to your wife and do better for your children, who are undoubtedly affected by your behavior. God gives you a beautiful family and this is what you do, Clifford! Really!? I would hope you two can reconcile, especially for the sake of your children, but thatís up to her.
Some of these famous men are a mess. God gives them so much and they start acting recklessly and in an entitled manner, no matter who they hurt. Iíve got bad news for you, these groupies and Instagram models (why do they even call them models, theyíre not real models) donít care about you. They are just looking for some money and a way to leech off your fame in using your contacts and getting their names out there. But some of you really believe these women love you. As the phrase goes, I have ďa bridge I want to sell you.Ē Gullible!
RELATED ARTICLE
TI Cheating On Tiny With Escort Analicia Chaves And Is Now Openly Following Her On Instagram