TLC Member T-Boz Reignites Feud With LaFace Records And Pebbles
August 23. 2017
The Shade Room blog posted a video on their Instagram social networking page featuring TLC girl group member, Tionne "T-Boz" Watkins, slamming her former manager, Perri "Pebbles" Reid and the founders of the record label they recorded for, LaFace Records (Pebbles' ex-husband Antonio "LA" Reid and Kenneth "Babyface" Edmonds).
Watkins complained that when they were broke prior to recording their fist album, Pebbles and LaFace put them up at a budget hotel. She also complained that when they were hungry upon check-in, Pebbles took them across the street to a restaurant and gave them $5 each for lunch at a buffet. It is featured in Watkins recently released book.
Watkins continues to misrepresent what the music industry is like, much like they did in the TLC biopic. Most labels do not pay for newly signed recording artists housing or food. That's just not how record deals are structured, especially at a small subsidiary label. Record companies don't owe artists food, shelter and clothing. LaFace and Pebbles put them up in a hotel as a courtesy.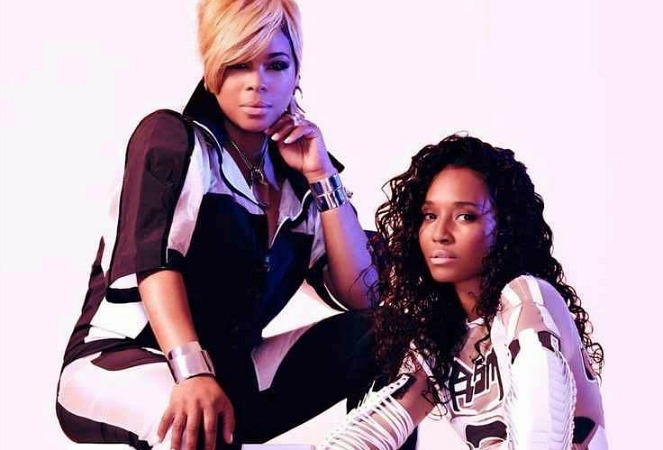 Tionne Watkins (left) and Rozanda Thomas (right)
When an artist signs a recording contract, they continue to live in their own home and show up at recording and rehearsal studios to work on their debut album. Watkins has been in the entertainment industry long enough to know this. A recording contract is just an opportunity to become a wealthy entertainer. If your debut album flops, the label loses hundreds of thousands of dollars on the project that the aspiring star does not have to pay back. Just so, if the album is successful, the costs of the project are deducted from future royalties and fully recouped before the recording artist is paid.
This is why TLC got Viacom sued - they keep twisting items to suit their narrative. Watkins is likely angry that several months ago a judge decided Pebbles' $40,000,000 lawsuit against Viacom, who owns VH1, the makers of TLC's biopic that defamed their former manager, can proceed. Viacom now has the option of settling before the case goes to trial or they will be on the hook for millions of dollars in damages if the jury agrees with Pebbles. A jury is free to award whatever figure they see fit, within the scope of the law.
I read the legal filings in the case, via copies that were uploaded online and TLC lied to the filmmakers about 15 items that appeared in the movie. VH1 presented the movie as a real life biopic. They did not present it as a fictional account. When you do a book biography or biopic, be sure it is factual or you can be sued for defamation, libel and malice.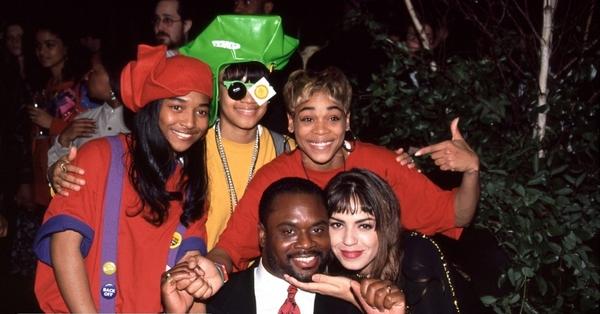 L.A. Reid, Pebbles and TLC in the 1990s
It is one thing to state you do not like someone. That is protected by free speech, as it is freedom of expression. You don't have to prove why you dislike someone. However, when you start reenacting events, lying about what actually transpired and it sullies another person's name, you are liable for defamation in a court of law. Don't use your podium to lie about another person in a bid at getting back at them for perceived wrongs. It can come back to haunt you.
TLC did not make the type of money they wanted to from their music recordings. However, the problems occurred at the top, via Arista and BMG. Even after TLC got Pebbles out of the picture, the money problems still continued. Watkins even filed for bankruptcy a few short years after TLC received a reported $20,000,000 settlement from LaFace/Arista/BMG.
I watched a show about singer Shanice, who after the loss of her major label record deal, decided to self-finance an album. She had to pay for everything herself, from recording the album to its promotion and associated travel costs. It sent her into bankruptcy court and she lost her home to foreclosure.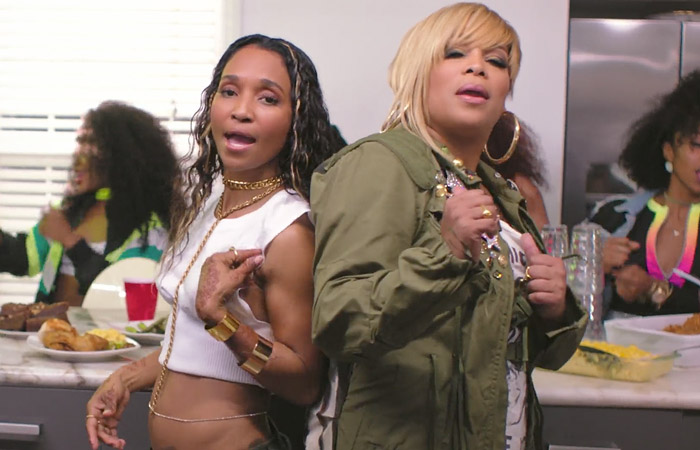 TLC's comeback project released this summer did not sell well
Labels take financial risks in paying for everything to record and promote recording artists. It is a costly endeavor that many times does not pay off. They don't owe you food and shelter. Recording labels do not owe any new talent anything, as they are spending hundreds of thousands of dollars on a chance that it may payoff with a hit album. The newly signed artists gets the chance to become rich and famous without paying any money for the opportunity. Labels are in business to make money. They are not charities.
RELATED ARTICLES
L.A. Reidís Autobiography Spilled The Secrets Of Ex-Wife Pebbles, Former Partner Babyface, Whitney Houston, The Deele And David Geffen (Among Others)
Joe Budden Calls Antonio L.A. Reid A Sexual Predator Who Repeatedly Asked 18-Year-Olds At Record Company For Sexual Favors